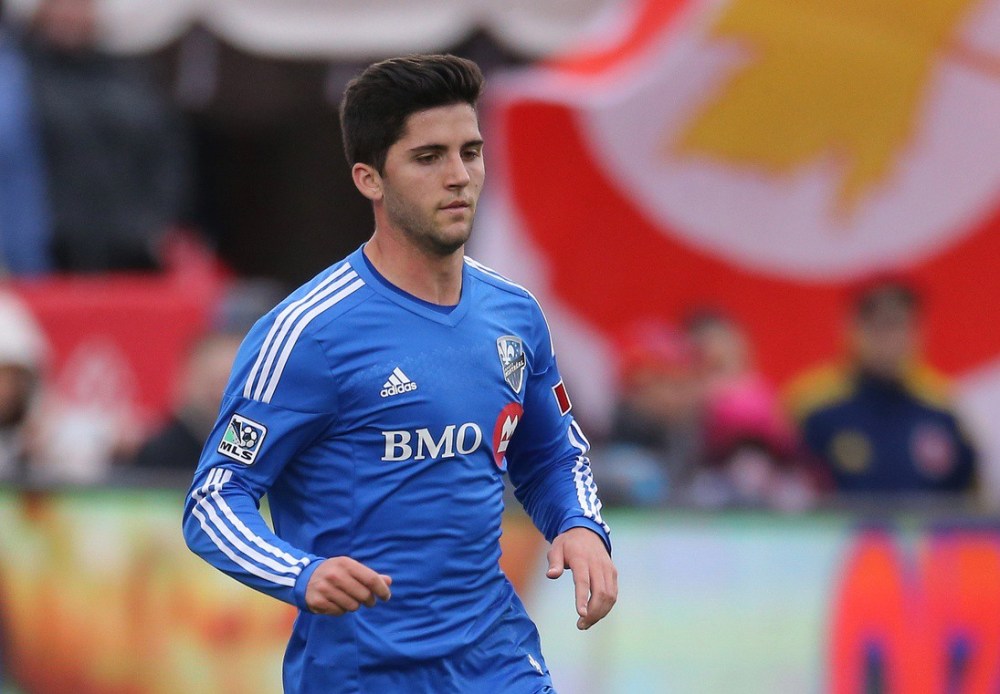 Injuries have kept Eric Miller from representing his country before, but he's been working hard this offseason to make sure that does not happen again.
The U.S. Under-23 Men's National Team plays Colombia in an Olympic qualifying playoff series on March 25 and 29, and Miller wants to be a part of the team that takes on the South American side.
Miller received a call-up for the U.S. U-23s in friendlies against Brazil in November, but he missed the chance to help the team during the CONCACAF Men's Olympic Qualifying Championship due to a groin injury. He also missed the Toulon Tournament earlier in the year due to a hamstring injury.
"It was super disappointing," Miller told SBI when asked about the injury that sidelined him ahead of the Olympic qualifying tournament. "It was a pretty tough pill to swallow. I picked up a little injury when I was up in Montreal the week before in an MLS game. I felt like I was good to go.
"Went to camp, but unfortunately got recalled two days before our first game, so that was tough to swallow, especially being so close and not being able to play games with the guys. They did great for most of the tournament, and when it mattered, they didn't get the result they needed. But I think we showed signs that we have a lot of quality and hopefully we can show that again in March."
Miller has been hard at work this offseason, not working on anything technical about his game, though. Rather, he went to Minnesota, where he grew up, to undergo tests. Miller worked extensively at a gym to learn more about his body and what leads to muscle injuries and to his body fatiguing.
"In the offseason, I've actually spent a lot of time doing injury-prevention stuff. That was kind of the thing that bogged me down in Montreal. I'd get a good streak of games going, then I would get injured.
"So that's what I spent a lot of time on this offseason: body mechanics, sort of how my body moves and trying correct imbalances or weaknesses with that."
A majority of the Miller's offseason was spent training with the senior U.S. Men's National Team during its annual winter camp. From Jan. 11 to Feb. 6, he practiced and learned from some of the best the U.S. has to offer. He enjoyed the experience, and was taken aback at how engaging stars like Michael Bradley and Jozy Altidore were.
"It was really cool to see how welcoming they were and how good they were with the young guys," Miller said. "It certainly wasn't something I expected, but they were all super helpful, little things here and there in training, try this and try that.
"They were super nice and good about helping the young guys because I think obviously they are rooting for us in March against Colombia."
That playoff series is expected to be a tough one for the U.S. U-23s, but Miller believes it is an opportunity to show how much U.S. Soccer has developed.
"I wouldn't say there's more pressure (surrounding this game)," Miller said. "I think there's always pressure. People believe that it shows the direction our youth program is heading in, so there's going to be a lot of weight put on this game as to whether or not we can qualify, whether we can compete with a team like Colombia. I think we've shown with the players that we're producing in the U.S. with the youth team that we are producing quality players.
"But it's probably time that we start getting results, and I think March against Colombia is a great time to show that we are producing quality players and we can produce a quality team as well that can get results."
While Miller may seem like a shoe-in to receive a call-up for the playoff series vs. Colombia, he is not leaving that up to chance. The 6-foot fullback was traded from the Montreal Impact to the Colorado Rapids on Feb. 14, and he is hoping to compete for minutes and a starting spot from the get-go despite swapping clubs so close to the start of the MLS season.
"Initially you look at it and you see a young player with a lot of talent, just recently got called into the U.S. national team camp, so he's a player with a great ability," Rapids head coach Pablo Mastroeni said. "And I think to this point hasn't had a great opportunity to show that for whatever reason in Montreal, and so we feel that he's a player that can not only provide depth but obviously compete for a starting spot.
"I think the mentality of our club moving forward is really bringing in players that are going to compete and continue to raise the bar for everyone. So I think a lot of that has to do with how quickly Eric can adjust and a whole host of reasons."
That adjustment, so far, has been described as a "whirlwind" by Miller. However, the attack-minded right back has what it takes to perform, and could be set for the breakout season of his career.
Miller has been facing challenge after challenge to start this year. From training with the senior U.S. team to all the hurdles that arise from changing clubs. Yet, he is excited about the opportunities that lie ahead of him, and he expects a great year with friends surrounding him.
"I know Dillon Serna pretty well from playing with him from the 20s and the 23s as well, and I know Marlon Hairston on the 20s as well," Powers said. "So it was nice to have some familiar faces here that I knew before. It certainly makes this transition a lot easier."