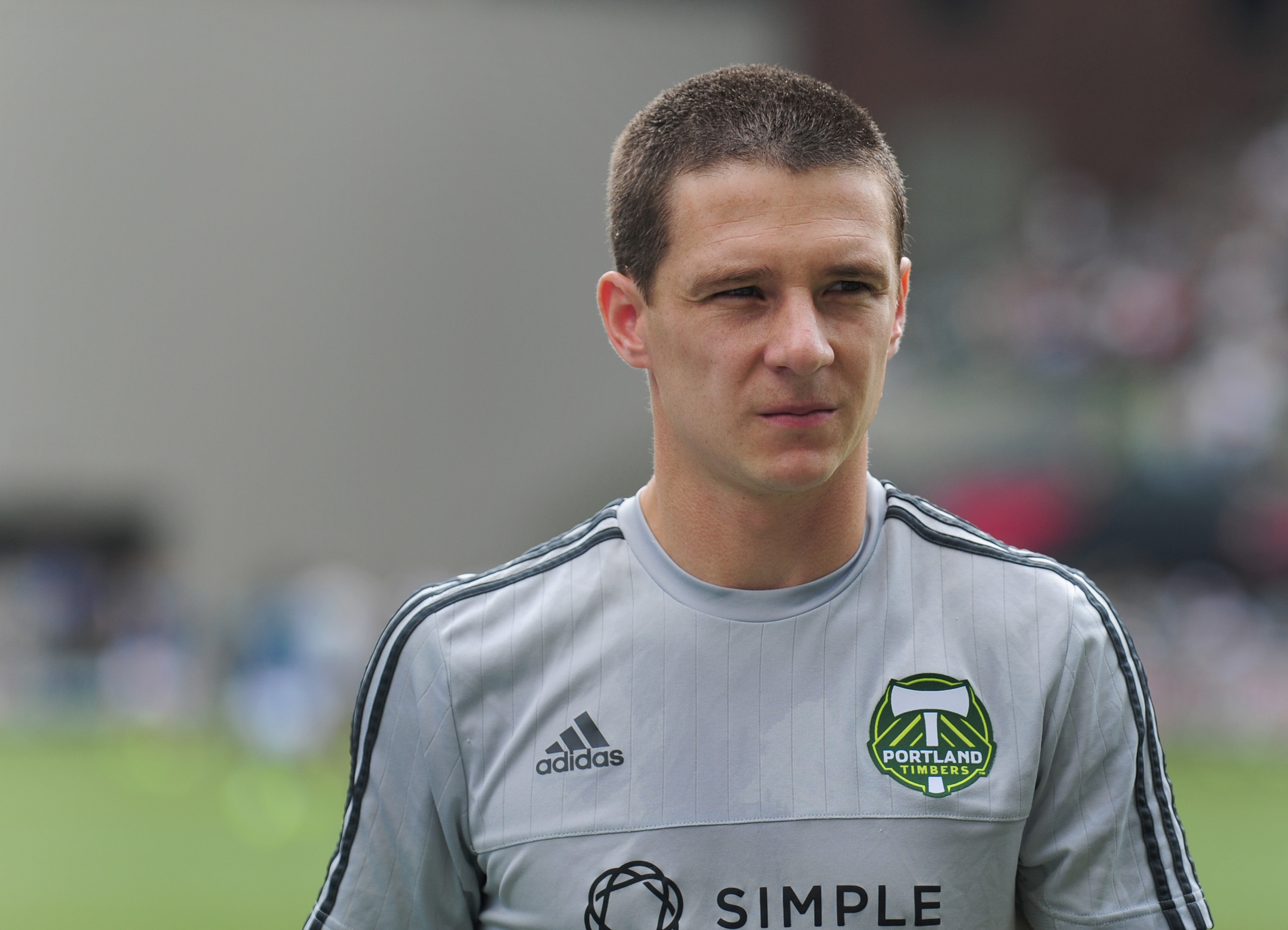 Toronto FC has made no secret of its desire to make drastic improvements defensively in 2016, and one of the offseason acquisitions that is really helping to change that is veteran midfielder Will Johnson.
Acquired via a trade from the Portland Timbers shortly after the 2015 season concluded, Johnson has come into the group and quickly instilled a tougher mentality. The 29-year-old Johnson has not done so by being his usual outspoken self, but rather simply by bringing his trademark aggressiveness and competitiveness to preseason practice each and every day.
Johnson is still finding his way within the makeup of the team off the field, but Toronto FC is already reaping a lot of the benefits of having him on it.
"He provides leadership, tenacity and bite in our midfield that is nice to have," Toronto FC head coach Gregg Vanney told SBI. "He's good for the challenge and he's going in hard and he's got a nice way about him with the ball. He's got a nice touch of class and experience, and all those things I think add to our group.
"The bite and the challenge is a little bit different from some of our guys. We have a lot of guys who are players and like to move the ball, but he adds a little more spark in terms of contesting things and really getting into tackles and not being shy to sort of get in the opposition's grill a little bit. That's nice. He's a hard worker who covers ground, and he's got this highly-competitive edge about him. Those are all things that we wanted to add to this group."
Toronto FC could certainly use all of those qualities and maybe even then some this year. The ambitious club reached the playoffs for the first time in 2015, but surrendered a league-worst 58 goals in the regular season before suffering a humbling 3-0 loss to the rival Montreal Impact in the first round of the postseason.
The good news for the Reds is that the veteran Canadian should only get better and more vocal the more comfortable he feels with his new surroundings. He is currently still in the adaptation period, and is taking a measured, more laid-back approach to integrating himself into the squad.
"On the field, it's been interesting," Johnson told SBI. "I went from being the captain of the team to obviously not the captain here, so it's a different role. I've done a lot of observing, a lot of listening. I've had lots of conversations, but when you're new to a group I think the worst thing you can do is come in and try to act like you're a hero and you're here to save the group. For me, it's the opposite."
While Johnson is easing into a leadership role at TFC, one could not blame him for wanting to come in and be the hero if he chose to do so. The 2015 season ended with him winning a second MLS Cup, but it did not play out exactly the way he had hoped.
After suffering a broken leg late in 2014, Johnson was limited to just 12 regular-season appearances for the Timbers as they went on to capture their first MLS Cup title. Johnson not only struggled to consistently replicate the level of play that was expected of him, but also had to have a minor operation done in the fall in order remove two screws in his right tibia that were hindering him from being at his best.
"It was frustrating, but what's more frustrating is trying to play when you're not quite 100 percent and getting run over by guys that are half as talented, half as good and put in half as much time and effort as you do in the game," said Johnson. "That's even more frustrating, so I learned that the hard way at different times throughout the year and I've grown from the experience of last year."
Now healthy, Johnson is excited about what lies ahead. He gets to partner up again with former Heerenveen teammate and long-time friend Michael Bradley in the Reds' midfield, and a full season can help Johnson remind people why he was considered one of the best defensive midfielders in MLS prior to his injury.
There are also World Cup qualifiers with Canada to be played. Canada is off to a solid start in the third round of CONCACAF's qualifying campaign, and two matches with Mexico that could make or break the Canuck's chances of reaching the hexagonal round loom large.
"It's a dream, it's an absolute dream come true if we can find a way to make it to the hex," said Johnson. "There's been two generations now of players that haven't been able to get it done. We haven't had the resources, we haven't had the players, all the excuses everybody's heard. We now have MLS teams with academies and growing the game in Canada, and now we can take a step forward with the national team and give hope to the kids and be that group that really takes a massive step forward in Canada.
"That would be a proud moment for everybody that is a part of it."
With so much at stake for club and country, Johnson could be in store for a largely successful 2016. He is back at 100 percent again, and eager to showcase what he is all about. Both with his skills and dogged determination.
"For me, it's a big year just in terms of going to have fun, going to play, and getting after it, competing, passion, energy, fight, hunger," said Johnson. "Everything that you get with me I think you're going to see it over and over and over again this year. Throughout my career that's been my blueprint and it's been successful and I'm not about to change it. I'm about to double down and give everything I've got."