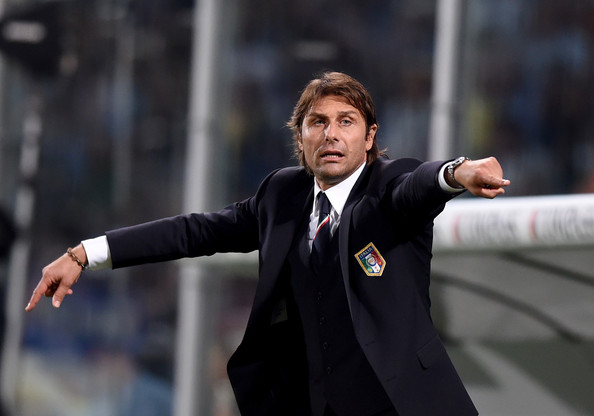 The role of Chelsea manager appears to be moving closer to being filled, while the club's former boss continues to mull his future with a new club.
Italy's Antonio Conte has reportedly held talks with Chelsea regarding the club's managerial position. Conte has a contract with Italy that runs through this summer's UEFA Euro competition and is scheduled to meet with the Italian federation in the coming weeks. (REPORT)
Jose Mourinho says he expects to start with a new club this summer. When asked if that club would be Manchester United, the former Chelsea manager replied that that was "the one million dollar question." (REPORT)
Sepp Blatter has reiterated his stance that FIFA is only under investigation because the U.S. was not awarded the 2022 World Cup. The outgoing FIFA president also says that he believes he would still be serving "peacefully" if the U.S. had been named host. (REPORT)
Memphis Depay admits that he has struggled at Manchester United and has failed to lived up to expectations to this point. (REPORT)
The German federation has suspended and fined Bayer Leverkusen manager Roger Schmidt for refusing to leave the touchline in last weekend's 1-0 loss to Borussia Dortmund. (REPORT)
Tottenham midfielder Mousa Dembele is set to miss up to two weeks due to a ground injury. (REPORT)
TUESDAY REWIND
Two Clint Dempsey goals earned the Seattle Sounders a tie with reigning champions Club America in the first leg of their CONCACAF Champions League quarterfinal clash. (REPORT)
D.C. United surrendered two goals in the second half in a loss to Queretaro in their CCL quarterfinal matchup. (REPORT)
Jermaine Jones would reportedly take a pay cut to move closer to his home in Los Angeles. (REPORT)
U.S. Under-23 Men's National Team goalkeeper Cody Cropper earned his first league start for MK Dons in a 1-1 draw with Huddersfield town. (REPORT)
A pair of goals from Lionel Messi led Barcelona past Arsenal, while Juventus completed a two-goal comeback against Bayern Munich in UEFA Champions League action. (REPORT)
—
What do you think of the potential Conte hire? What do you expect from Mourinho? What do you make of Blatter's comments?
Share your thoughts below.