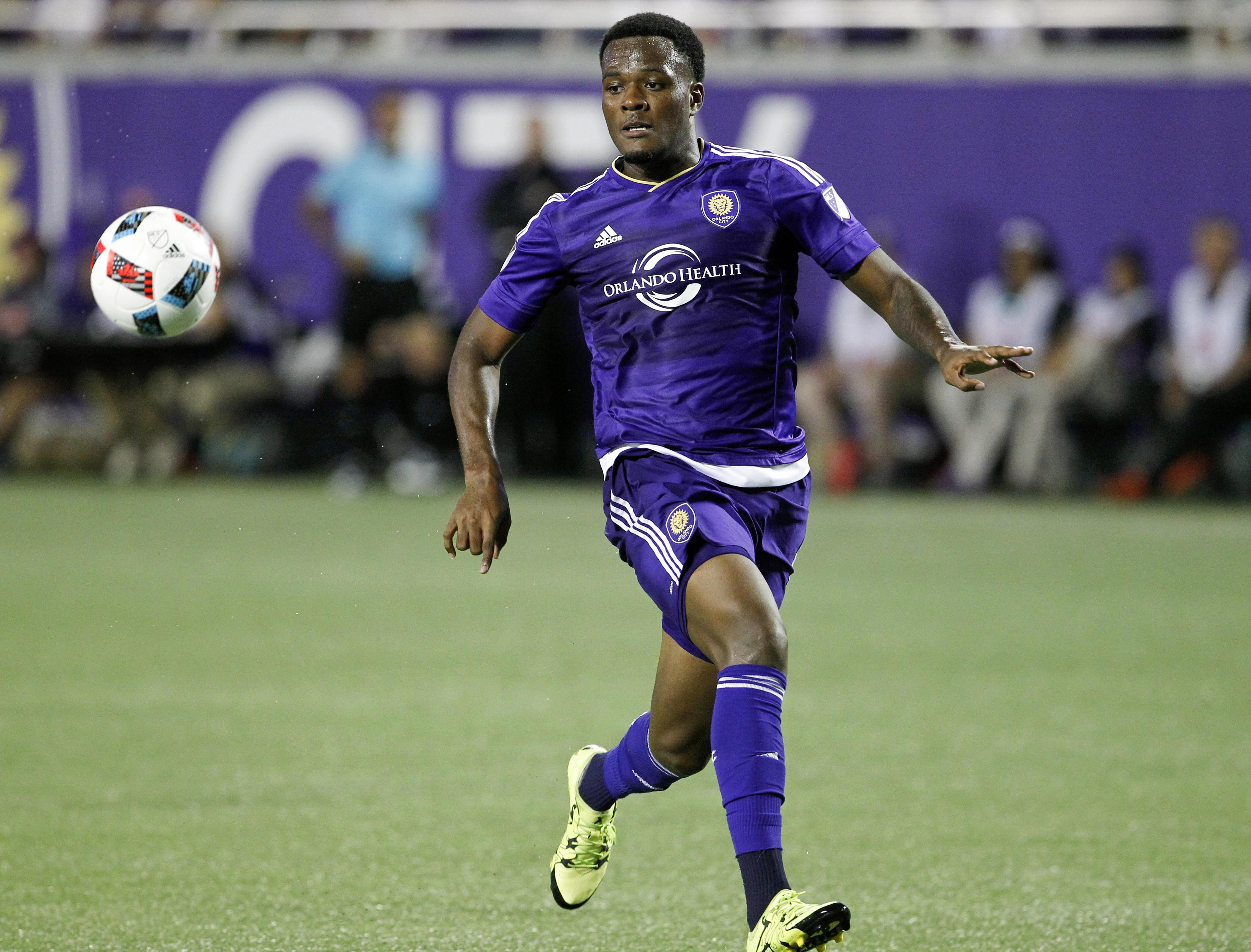 NEW YORK — It might still be early, but Cyle Larin looks more and more ready to avoid a sophomore slump with each passing game.
Larin helped propel Orlando City to its first win of the season on Friday night, scoring the decisive goal in the seventh minute of a 1-0 road victory over New York City FC. The Canadian striker had his quietest performance of the opening weeks of the 2016 campaign, but still managed to make a game-winning impact at Yankee Stadium by scoring for the third consecutive match.
All while battling an illness.
"Cyle wasn't well all day," said Orlando City head coach Adrian Heath. "We went with him and thought he might do well, but he was sick again at halftime. We put him out there, but obviously you could tell he wasn't 100 percent."
Larin started feeling a bit under the weather upon arriving to the Big Apple. Eager to try and help the unbeaten Lions pick up their first three points of the year, Larin pushed through it and was able to start against NYCFC.
The 20-year-old forward was not dominant by any stretch of the imagination, as evidenced by his 55th-minute substitution, but still made the difference in the early moments of the game by being in the right place at the right time.
Rafael Ramos stretched out to dig a rolling ball from off the end line, and sent it towards the penalty area. NYCFC goalkeeper Josh Saunders came out to try and get a hand on it, but could only tip it before the ball bounced off of Larin's head and into the back of the net.
The goal may have been fortuitous, but was the type of luck that typically does not exist during sophomore slumps. Not that the 2015 MLS Rookie of the Year is putting too much thought into that.
"I don't think of it," said Larin of the sophomore-slump chatter. "It just motivates me to keep going, and keep working harder to be in the right positions on the field."
Orlando City is also not buying into the notion that Larin is bound to hit a wall this year. Heath said before this season began that he expects Larin to score 20 goals, three more than the youngster did in his stellar debut campaign.
So far, that feat looks realistically attainable.
"He's bigger, he's stronger, he's quicker, he's got more experience now. The kid has all the tools to be a top-class striker," said Heath. "If he stays fit, God willing, this year, he'll get 20-plus goals, and he's learning lessons. We do a lot of video work with him, we do a lot of work on the training ground, and he's picking it up.
"That's the most important thing. It's going in (his head) and it's staying in, and he does in practice what he does on the field. His future is very bright."
Making a significant impact in a game in which you are not at your best can say plenty about one's quality and is something to gain confidence from, and Larin was certainly feeling good after helping Orlando City improve to 1-0-2 with his third goal of the season.
Well, as good as his illness let him feel.