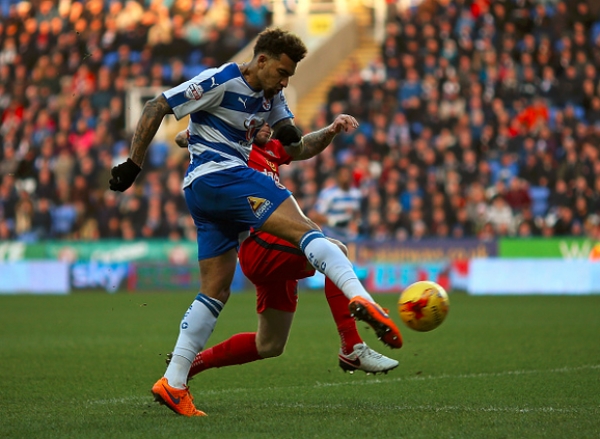 Danny Williams may be known as a defensive midfielder, but one of his goals scored in 2015 is being considered as the best in the English Football League.
Williams' sensational strike from the top-right corner of the penalty area on Dec. 20 has made the shortlist for the Football League's Goal of the Year 2015 award. Each team was allowed to submit their best goal from the year, and the nominees were recently narrowed to 10.
After teammate Hal Robson-Kanu headed the ball on down the right wing, Williams ran onto it and smashed the bouncing ball into the top-left corner of the net. The goal also proved to the be the game-winner in a 1-0 victory against Blackburn Rovers.
Fans can vote for the best goal by following the link here.
Here is Williams' goal for Reading, and all 10 goals named to the shortlist:
—
What do you think of the goal? Think Williams' goal should win the award?
Share your thoughts below.