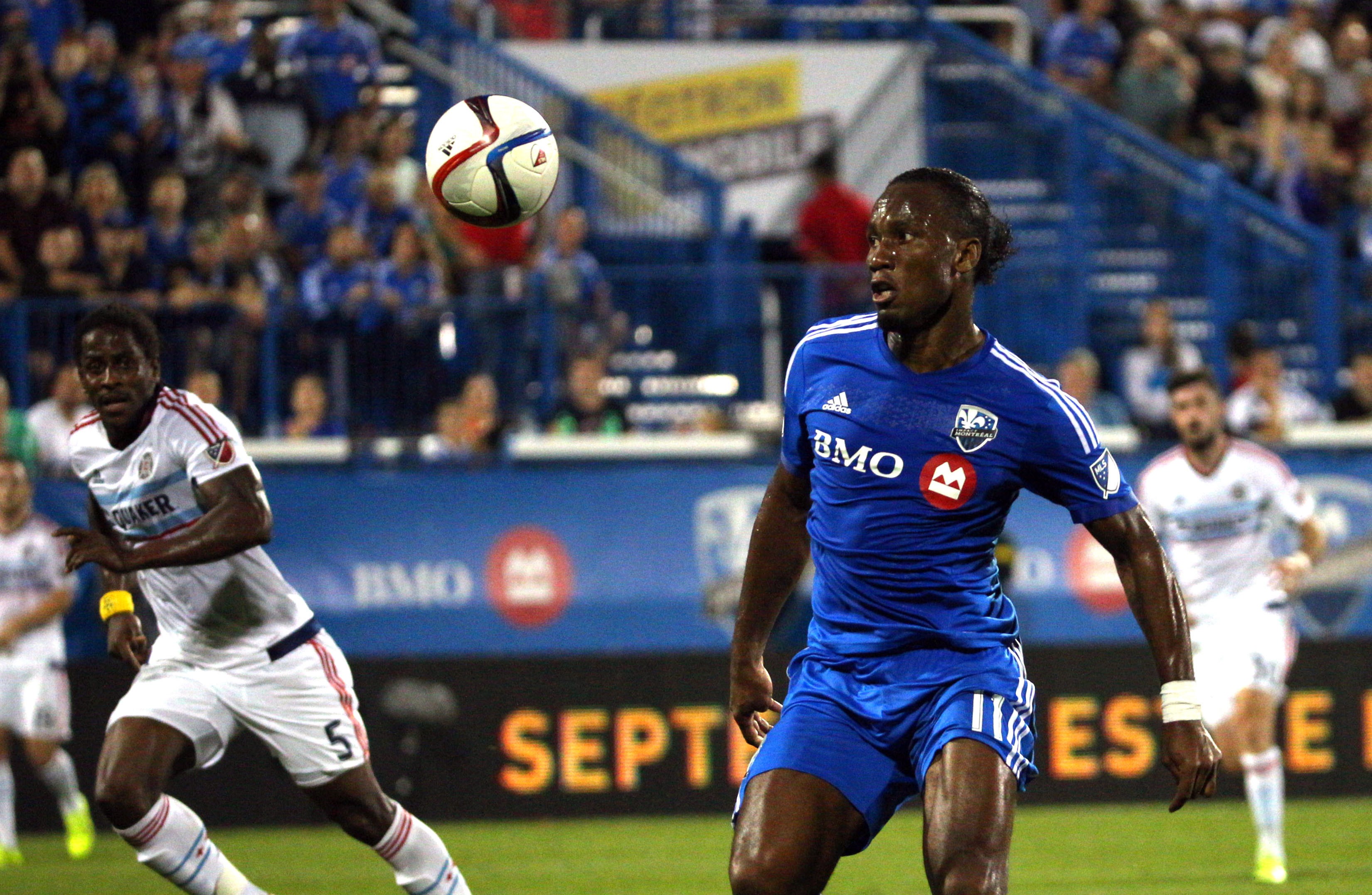 After continued debate over artificial surfaces and their place in sports, the Montreal Impact will be without one of their stars for the early portion of the 2016 MLS season.
Striker Didier Drogba will miss four of Montreal's first five matches, due to concerns over the potential risk to the Ivorian's health. The only match that Drogba is scheduled to play in during that span is the Impact's March 19 meeting against FC Dallas.
"We saw last year when we played (on turf) in New England, his knee really swelled up and he really had a tough time recovering afterwards for the playoffs," Impact technical director Adam Braz said on Thursday. "It's simply a matter of not taking a risk. The season is long. There are 34 games.
"Its unfortunate with our scheduling that four of the first five games are on turf. We have to deal with that, but it's a long season and there are a lot of games left to play. If we manage him correctly, he'll be good to go for the rest of the season and healthy at the end, when it counts."
Canadian outlet RDS first reported the notion that Drogba would miss time with the Impact. The report also cited the 38-year old could potentially train with NASL side Miami FC during the first month of the MLS campaign.
Due to the cold weather conditions in Montreal, the Impact will play its first two home matches indoors at Stade Olimpique, before returning to Stade Saputo on April 24 against Toronto FC.
What do you think of this news? Will Drogba continue his 2015 success this season with Montreal?
Share your thoughts below.