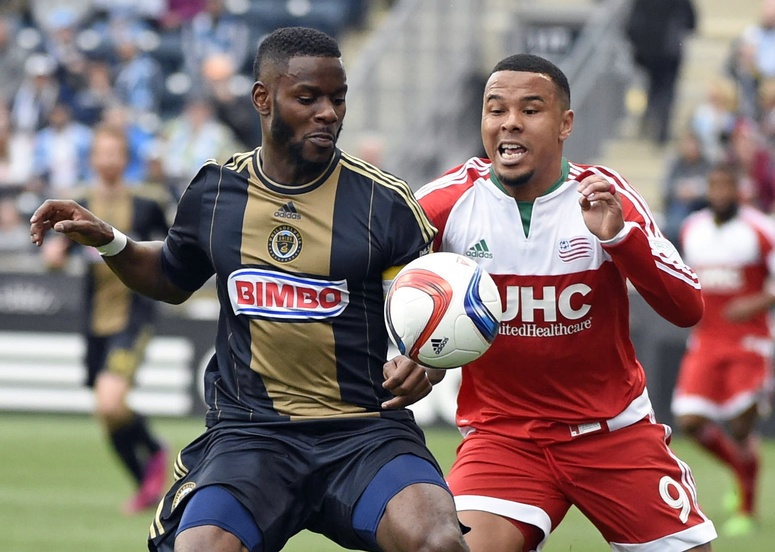 Philadelphia Union manager Jim Curtin revealed the news no one at the club wanted to hear during his Wednesday press conference.
Captain and defensive midfielder Maurice Edu will be out for a minimum of three months due to a leg fracture.

"There's a fracture that was found in his leg," Curtin said. "It's a frustrating process for everybody involved in terms of finding a diagnosis. A lot of things sometimes don't show up on MRIs or bone scans.
"We finally got to the bottom of it and the X-ray revealed there's a fracture there," the Union boss continued. "He'll be out at a minimum three months time. It's a big blow to the foundation of what we planned to do in terms of having him in the No. 6 role."
The good news, if there is any, in this situation is the Union have been playing without Edu since the start of the preseason.
"We've been without him for a long time during the preseason and guys have performed well so we'll expect more of the same," Curtin said. "We need to have a good mentality and stick together through a tough time."
Philadelphia will use Brian Carroll, Warren Creavalle and even Vincent Nogueira to an extent to fill the void left by Edu.
The 34-year-old Carroll, who faces his former side Columbus on Saturday, has stood out in Curtin's eyes over the last month.
"BC has been sharp all preseason," Curtin said. "He was one of the few guys on the weekend who had a positive performance along with Andre (Blake). He at least was breaking up plays and did a decent job for us."
Curtin noted the starting XI selected for the opener against FC Dallas was the best possible side he could throw out onto the pitch.
Adjustments may be made in the coming weeks as the Union attempt to find a solid replacement for Edu.
"We'll have to adjust to see what makes the most sense," Curtin said. "We'll look at it. It does change our team obviously, but at the same time, I'm happy and comfortable with the guys that we have. Warren, Brian, Vincent that can go in there and do a good job."
In addition to dealing with the Edu news, the Union are preparing for another tough opponent Saturday in Columbus. Curtin noted Tranquillo Barnetta's knee injury is being monitored on a week-to-week basis, while defenders Richie Marquez and Ray Gaddis are close to regaining full fitness.
Curtin is hoping the team will improve from their performance in the 2-0 loss to FC Dallas with Week 2 of MLS action just around the corner.
"We had a lot of high expectations this year," Curtin said. "I think we had a very strong preseason. We have a very good group of guys, good team and that was not us. That's the consensus.
"We had a good long film session and talked through some things we can learn from, but at the same time when you go down and lose a game, you want it to be with a fight and being able to look in the mirror and say, 'that was our best effort.' In the moments in that game, we came up a little bit small. We were a little timid, which, again, isn't the group we saw in preseason, and the players agreed."