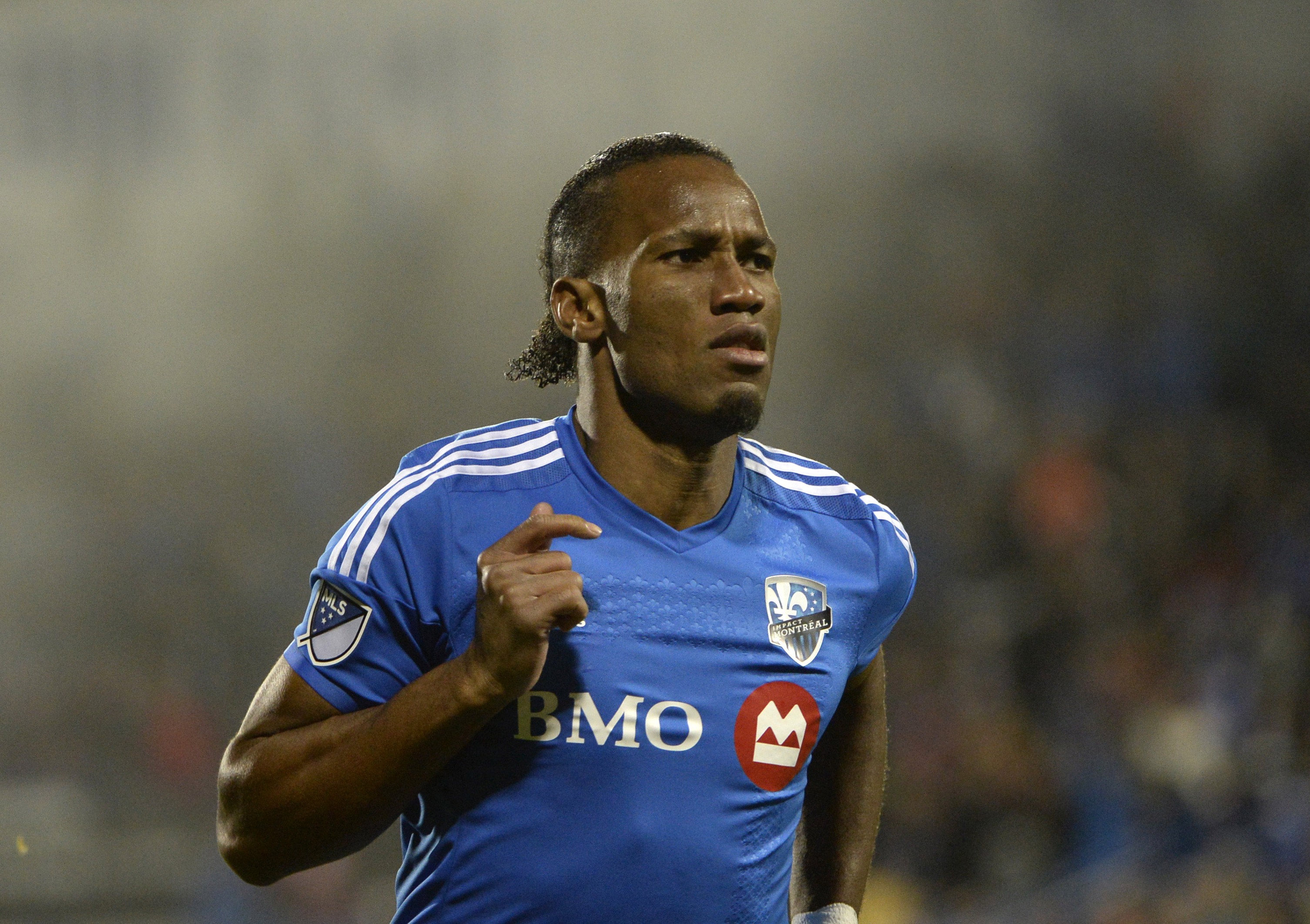 While a couple of talented players have received call-ups to their national teams, a particular Montreal Impact star could be away from his club for up to a month.
Didier Drogba is contemplating heading to NASL club Miami FC for a few weeks in order to avoid playing on artificial playing surfaces during the opening month of the MLS season. Montreal's higher brass have yet to clear the path for Drogba to make such a move. (REPORT)
Kaká has been called up by the Brazilian national team ahead of this month's CONMEBOL World Cup qualifying matches against Paraguay and Uruguay. The Orlando City SC midfielder last appeared for Brazil in a game during October's 3-1 win over Venezuela. (REPORT)
Portland Timbers striker Fanendo Adi has earned a call-up from Nigeria ahead of the nation's African Cup of Nations match against Egypt. The appearance with the senior team is Adi's first after having previously featured for Nigeria's Under-23 team. (REPORT)
New York City FC acquired Shannon Gomez on a one-year loan deal from Trinidadian side W Connection. Gomez has been with NYCFC during training camp over recent weeks in Florida. (REPORT)
NYCFC also announced the signing of goalkeeper Andre Rawls, who was drafted by the club in the third round of the 2015 MLS Draft. (REPORT)
The Seattle Sounders have signed Oalex Anderson from the club's USL team. The 20-year-old made 16 appearances for Sounders FC 2 in 2015. (REPORT)
D.C. United has announced a development academy partnership with Virginia-based club teams Arlington Soccer and Loudoun Soccer. (REPORT)
—
What do you think of the latest Drogba news? Excited to see Kaká and Adi earn call-ups?
Share your thoughts below.