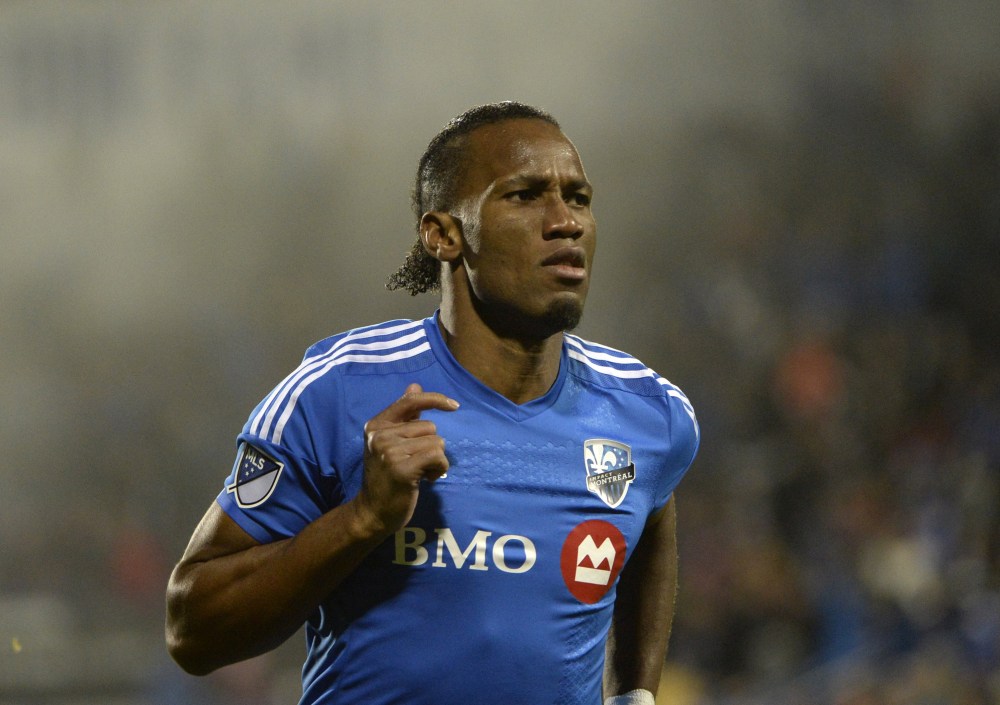 While a new report links Carlos Vela with a move to MLS, the Montreal Impact will see the temporary return of their star striker to training ahead of their Week 3 battle with FC Dallas.
Drogba is set to train with the Impact in Dallas starting on Thursday. The 38-year-old Ivorian striker has missed time with the Impact this season in order to avoid training and playing on artificial surfaces, and he is only expected to train with his club for two days this week. (REPORT)
A new report suggests Mexican international Vela wants to leave La Liga club Real Sociedad this summer. A source reportedly told ESPN Deportes that a move to MLS is still in the cards. (REPORT)
D.C. United goalkeeper Andrew Dykstra will be sidelined for 10-12 weeks, according to a press release from the club. Only two goalkeepers, Travis Worra and Charlie Horton, are fit to play in goal ahead of Sunday's showdown against the Colorado Rapids.
Giovani Dos Santos returned to training with the LA Galaxy this week after missing out on Week 2 action, but his status is still questionable heading into the weekend. (REPORT)
Galaxy forward Robbie Keane and Colorado Rapids forward Kevin Doyle have been named to the Republic of Ireland's provisional roster for friendlies on March 25 and 29. (REPORT)
Seattle Sounders confirmed goalkeeper Stefan Frei had retured to training and is likly to start against the Vancouver Whitecaps on Saturday. He had been suffering from an elbow injury, which forced him to miss the Sounders' 2-1 loss vs. Real Salt Lake in Week 2. (REPORT)
Giles Barnes and Cristian Maidana are listed as doubtful ahead of the Houston Dynamo's Week 3 clash vs. the New York Red Bulls. (REPORT)
New York City FC acquired an international roster spot from Sporting Kansas City in exchange for Targeted Allocation Money. (REPORT)
The New England Revolution signed forward Femi Hollinger-Janzen, who was selected in the third round of the 2016 MLS Draft. (REPORT)
Harrison Afful has received a call-up from Ghana, the Columbus Crew confirmed. The Black Stars will play Mozambique twice in the 2017 Africa Cup of Nations qualifiers. (REPORT)
—
What do you think of Drogba training with the Impact? Think Vela will make the move to MLS in the summer?
Share your thoughts below.