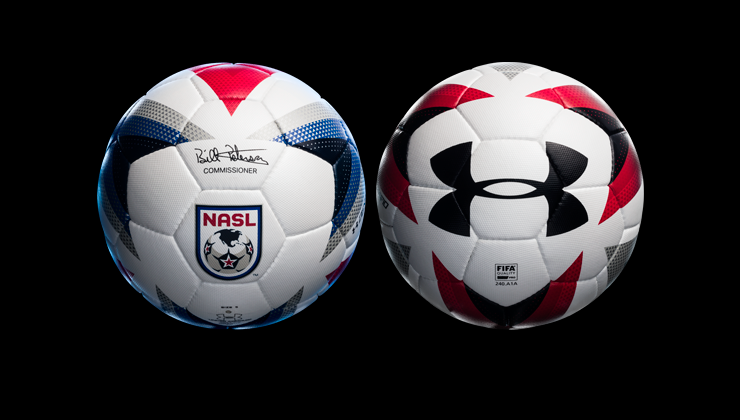 Both the NASL and one of the league's biggest clubs have found a new sponsor, while several other clubs have continued preseason preparations.
The NASL announced that Under Armour has become the league's official match ball provider. Starting in the Spring season, custom-designed NASL Under Armour balls will be used in training and games throughout the league. (REPORT)
The New York Cosmos have also partnered with Under Armour as the team's official kit designer. The Cosmos new kits will be fully unveiled on March 16 at the Under Armour Brand House in New York City. (REPORT)
Following a dispute over payment for the Yasmani Duk loan, the Cosmos have settled things with Bolivian club Sport Boys Warne. (REPORT)
Minnesota United will travel to Mexico on March 7 for a 10-day stay that will feature three friendlies. The club will take on Pachuca Reserves, Cruz Azul and the Mexico Under-20 National Team during their trip. (REPORT)
One player who will miss out on the tour is midfielder Ibson, who is expected to miss the remainder of Minnesota United's preseason due to a knee injury. (REPORT)
Ottawa Fury FC has signed Canadian international and former Sporting KC defender Marcel de Jong as well as Brazilian forward Pablo Dyego, who joins on loan from Fluminese. (REPORT)
Miami FC has signed former LA Galaxy II defender Joe Franco, who played 44 games in two seasons with the USL club. (REPORT)
The expansion side has also added NASL veteran and former Fort Lauderdale Strikers goalkeeper Lionel Brown. (REPORT)
What do you think of the new ball? Excited to see the Cosmos' new kits?
Share your thoughts below.