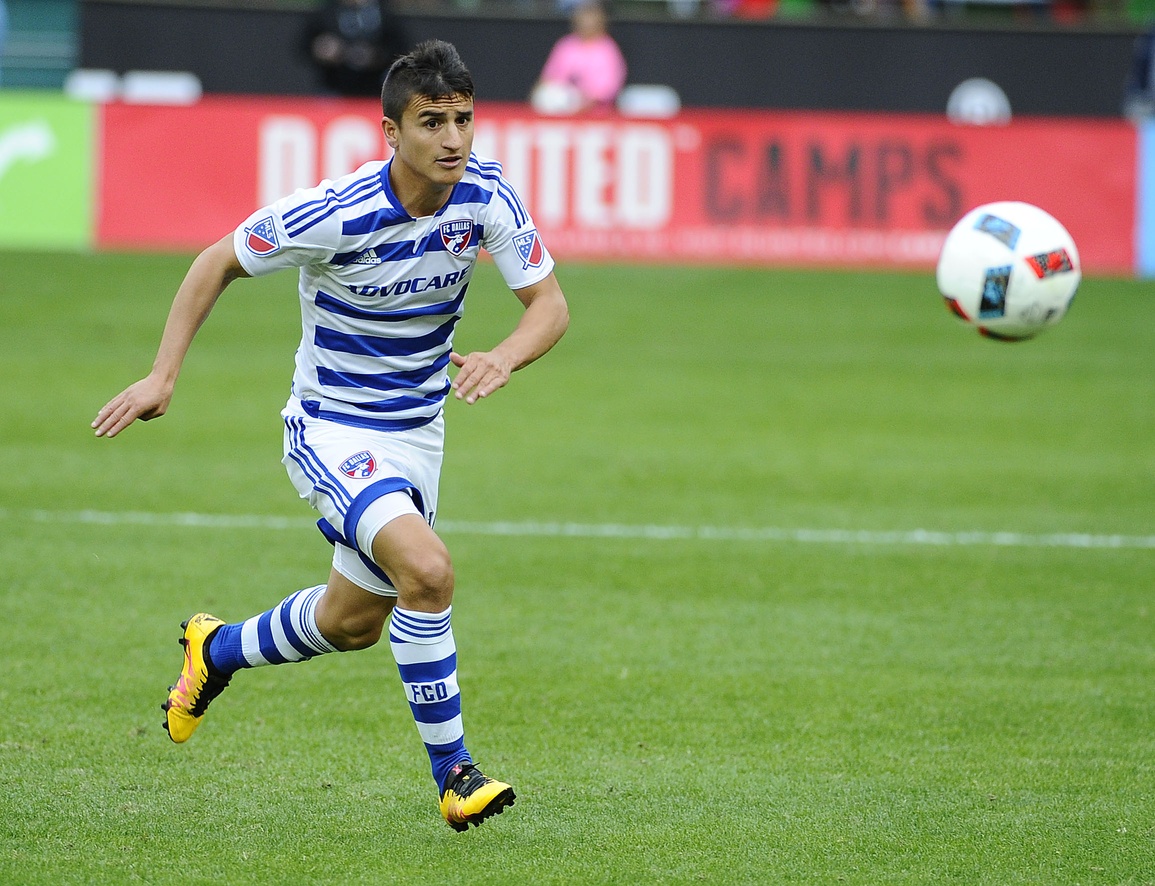 FC Dallas has a wealth of talented attackers, but one has stood above his teammates and the rest of the league throughout the opening month of MLS play.
Mauro Diaz has taken the next step to assert himself among the league's premier playmakers throughout the first month of MLS action. The FC Dallas star led the league in assists this past month, guiding his team to a 2-1 start, which has helped him earn SBI MLS Player of the Month honors for March.
Through just four games, Diaz has already contributed four assists, just six less than he had in all of 2015. Creating in a variety of ways, Diaz also found his way onto the scoresheet with a goal against the Montreal Impact, helping lead FC Dallas to a bounce-back win. In total, Diaz has contributed to five of FC Dallas' seven goals on the season, an impressive number given the amount of talent the club has in that area of the field.
Diaz's ability to create on the attacking end earned the midfielder SBI MLS Player of the Month honors, beating out Impact playmaker Ignacio Piatti, Real Salt Lake goalscorer Joao Plata and Orlando City star Cyle Larin for March's honors.
What did you think of Diaz's performances throughout March? Who did you see as the best player throughout MLS' opening month?
Share your thoughts below.