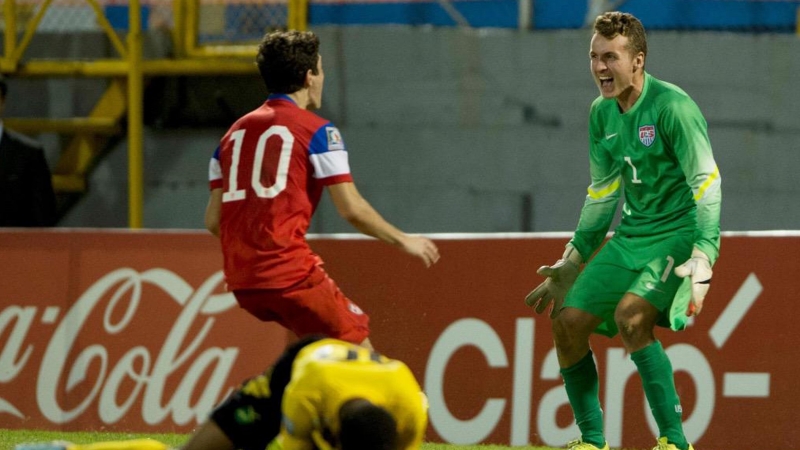 While one Pulisic has rapidly risen through the ranks at Borussia Dortmund, another will soon begin his journey with the Bundesliga powerhouse.
U.S. Under-17 Men's National Team goalkeeper Will Pulisic announced on Monday that he has signed with Dortmund. Pulisic, who will forego an offer to play college soccer at Duke to join the Bundesliga club, started all three games for the U.S. at last year's U-17 World Cup.
In joining Dortmund, Pulisic is reunited with his cousin, Christian, a teammate on last year's World Cup team that has made four senior appearances for the German club this season.
With the move, Pulisic becomes the seventh member of the U-17 World Cup team to ply his trade abroad, joining Haji Wright (Schalke), Matthew Olosunde (Manchester United), Danny Barbir (West Brom), Joshua Perez (Fiorentina), Luca de la Torre (Fulham) and Christian Pulisic.
What do you think of the move? How will Pulisic fare with Borussia Dortmund?
Share your thoughts below.