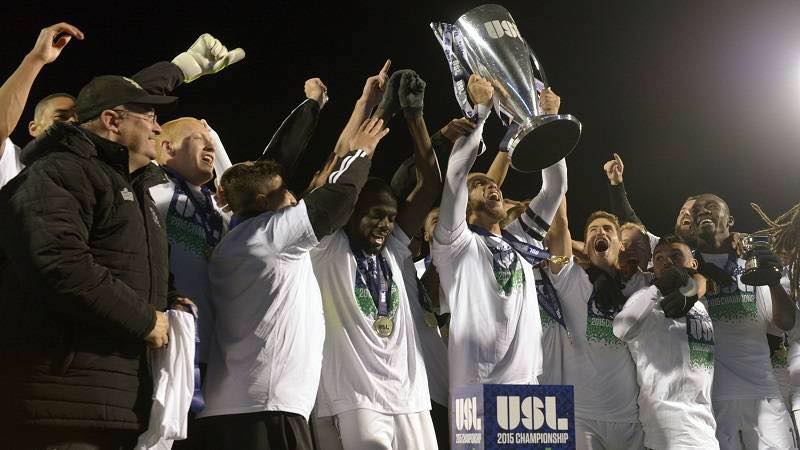 A little over two months after assuming ownership of the Rochester Rhinos, the USL has found a local group to take over the league's reigning champions.
The USL announced that David and Wendy Dworkin, minority owners of the Sacramento Kings, have taken ownership of the franchise on Thursday. The Dworkins have been working towards assuming ownership of the team since January. In that pursuit, the new owners have secured a new lease for Rhinos Stadium while also starting the process of making more than $1 million of improvements to the venue. The Dworkins have called Rochester home for over 20 years.
"We are delighted to welcome David and Wendy Dworkin as owners of the Rochester Rhinos, one of the most historic clubs in the USL's history," said USL CEO Alec Papadakis. "Their strong ties to the local community make them the perfect people to lead the Rhinos forward, and we are excited to see them take the club to new heights in 2016 and beyond."
"The league has been extraordinary," added D. Dworkin. "The USL's leadership has been accessible around the clock as we moved toward this agreement, and we are delighted to take ownership of one of the great clubs in the modern history of soccer in the United States. Rochester has been a wonderful city for Wendy and I, and we are looking forward to great success on and off the field for the Rhinos in the future."
Originally, the USL seized ownership of the Rhinos franchise back in January after terminating Adirondack Sports Club's ownership of the club after the prior owners failed to fix various issues to meet USL standards. The league had operated the team prior to the announcement of the Dworkins purchase.
The Rhinos, who were founded in 1996, are scheduled to take the field on Tuesday in a visit to FC Montreal.
What do you think of the latest Rhinos news? Glad to see the team under new ownership?
Share your thoughts below.