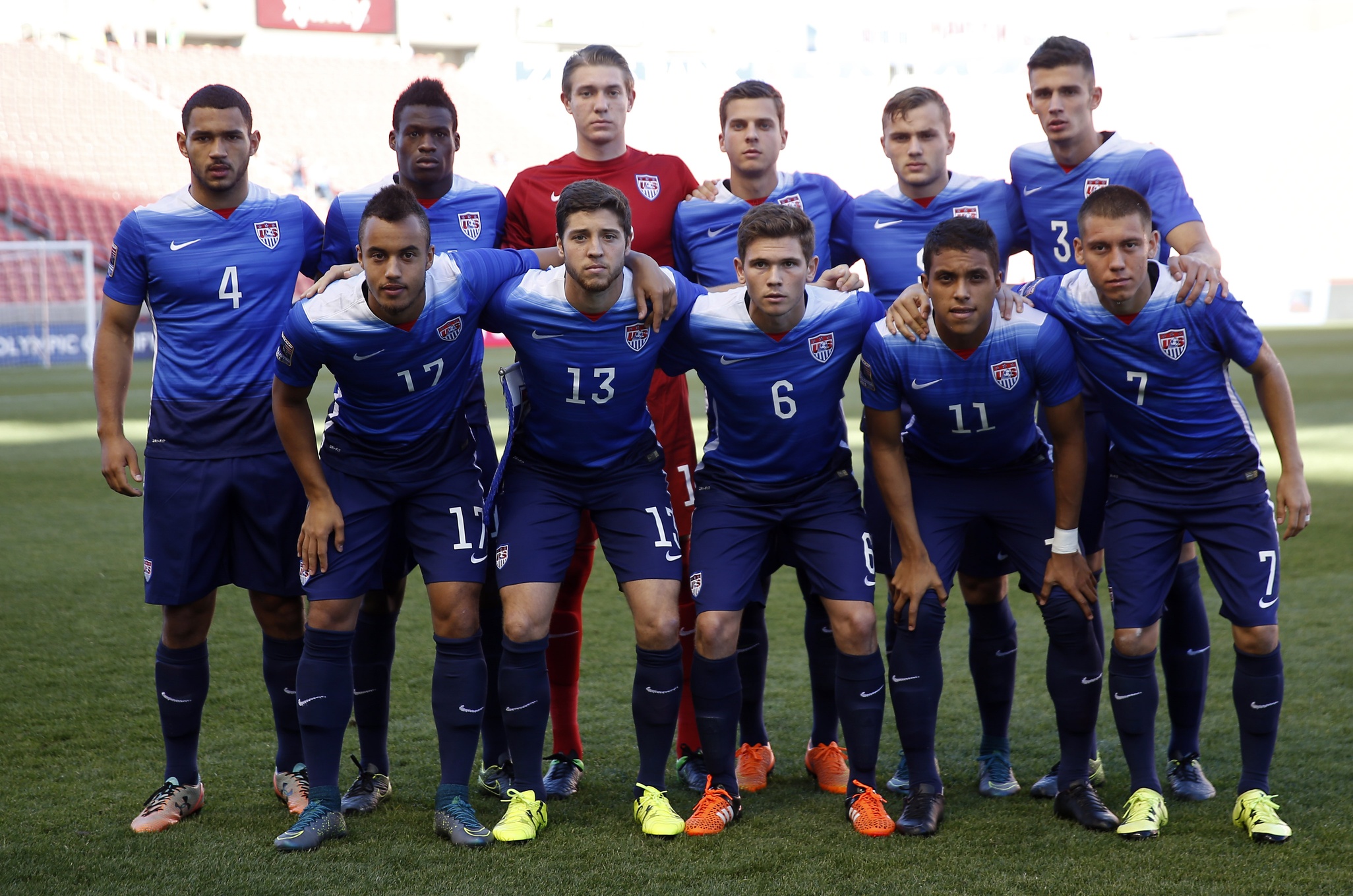 Just two games stand between the U.S. Under-23 Men's National Team and an Olympic berth, but the next step on the road to Rio will be the most difficult yet.
Matched with Colombia in a two-game playoff, the U.S. is set to travel down to Barranquilla for Friday's opening leg. Facing off with a perennial international powerhouse, the U.S. will head into a typically hostile environment in South America in the team's first game together since fall friendlies.
Head coach Andi Herzog will face a series of questions heading into Friday's clash. How does the U.S. prioritize the potential of scoring on the road against keeping things manageable at home? How can the team balance the successes of qualifying with the new faces brought in since October's tournament? Most importantly, how does the U.S. fix the deficiencies presented during the loss to Honduras that caused the playoff appearance in the first place?
Here is a starting lineup we can see Herzog using  in Friday's opening leg: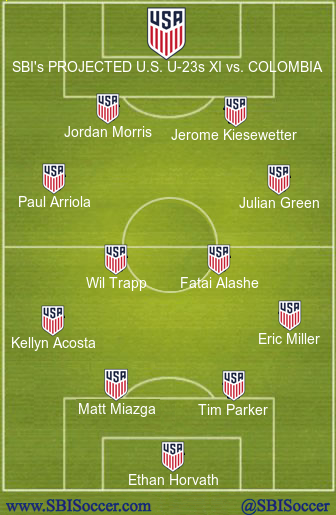 Looking at the attack in particular, the U.S. should certainly go with what got them there.
The partnership between Jordan Morris and Jerome Kiesewetter flourished throughout the qualifying tournament. The two young forwards each provide a unique combination of speed and power, forming a formidable duo against any backline. Herzog could also be tempted to move Kiesewetter out to the wing, where the Stuttgart product flourished with the USMNT in January camp. No matter where deployed, both Kiesewetter and Morris will almost assuredly be leading the line in the U.S. attack.
If Herzog does opt to go with the two up top, the U.S. will have a variety of options to facilitate wide play. Julian Green has been in spectacular form for Bayern's reserves this season, scoring 10 goals in 24 games. On the other side, Herzog can choose from several players with distinct styles, including Luis Gil, Dillon Serna and Paul Arriola.
The center of the midfield has proven to be one of the team's strengths, and that should continue through the two-game series. Wil Trapp has long served as a leader for the U-23s, both on and off the field, while Fatai Alashe provides plenty of cover for a backline that will certainly look a bit different than it did in qualifying.
Matt Miazga's winter move to Chelsea has resulted in few games, but the former New York Red Bulls star should be penciled in for one spot in the center of defense. Alongside him, the U.S. will need to make a change after an injury forced Cameron Carter-Vickers out of the lineup. Tim Parker was one of several U-23s called in to January camp with the senior team, and the Whitecaps defender has looked very good since breaking into his club team's lineup late last season.
In the fullback positions, Herzog can go with less experienced options like Desevio Payne or Brandon Vincent. However, given the hostile environment, look for Herzog to go with January camp standout Kellyn Acosta and Eric Miller, who missed qualifiers due to a club decision. With Acosta and Miller out wide, Matt Polster is free to be utilized as a utility sub that can plug in either in defense or along the backline.
Herzog's final decision comes in net, where the Austrian head coach will have to weigh there merits of starting either Cody Cropper or Ethan Horvath. While Cropper has made several appearances for English club MK Dons, Horvath's Europa League experience with Molde should prove invaluable. Already accustomed to big-time tournament games, Horvath is expected to provide steady, calm hands for a U.S. team that may be on the back-foot in the opening game.
What do you think of this lineup? Who would you like to see start against Colombia?
Share your thoughts below.