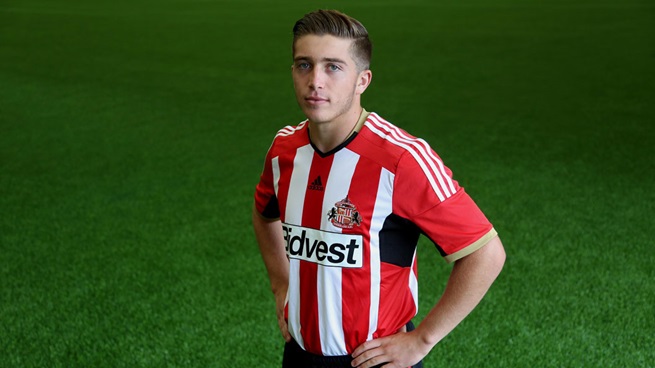 No matter Sunderland's fate this season, American midfielder Lynden Gooch will be a Black Cat for a few more years to come.
The 20-year-old agreed to a new three-year deal with the English Premier League club on Thursday.
Gooch has been a member of the Black Cats since 2012, but he has only made one professional appearance for the club. He appeared in an English League Cup match against Exeter City on Aug. 25, 2015, helping his side earn a 6-3 win.
He was sent out on loan to English League One side Doncaster Rovers in January, and he started in seven of his 10 appearances for the club. His last appearance came on March 12.
Sunderland is currently in a relegation battle in the EPL, but it is only one point from safety with a game in hand on Norwich City in 17th place.
What do you think of Gooch's new contract with Sunderland? What are you expecting from him in 2016 and beyond?
Share your thoughts below.