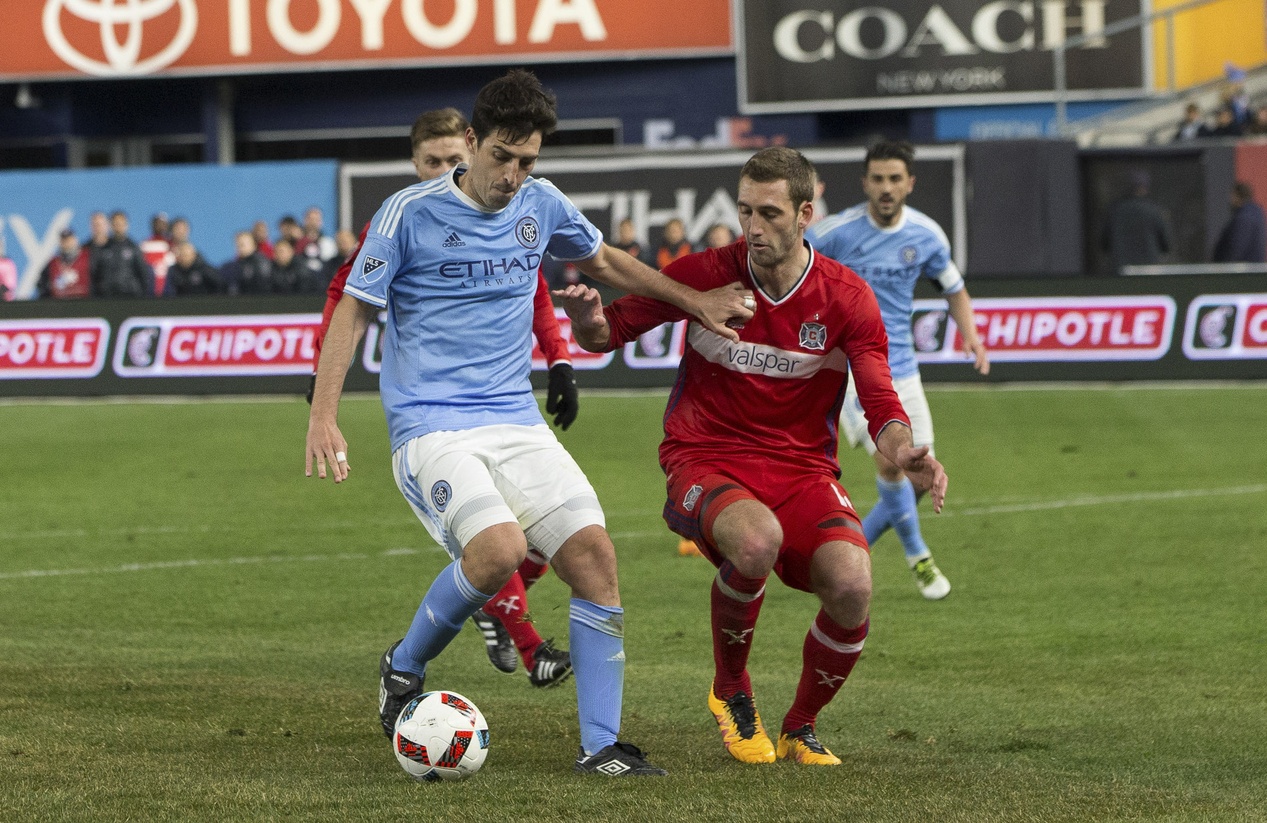 Another week produced even more recognition for Chicago Fire defender Jonathan Campbell.
For the third straight week, Campbell helped the Fire preserve a shutout and, for the third straight week, the centerback has been recognized as the SBI MLS Rookie of the Week.
Starting in what ended as a scoreless draw, Campbell was part of a Fire back line that frustrated New York City FC throughout the entire game at Yankee Stadium. Campbell picked of two attempted passes, and the North Carolina product also made three tackles and had seven clearances to help prevent NYCFC from finding the back of the net.
Campbell's continued efforts have seen the Fire rookie emerge as an early favorite for the Rookie of the Year award, and his performance on Sunday saw him top Keegan Rosenberry and Jordan Morris for this week's SBI MLS Rookie of the Week honors.
What did you think of Campbell's performance? Which rookie stood out to you this past weekend?
Share your thoughts below.