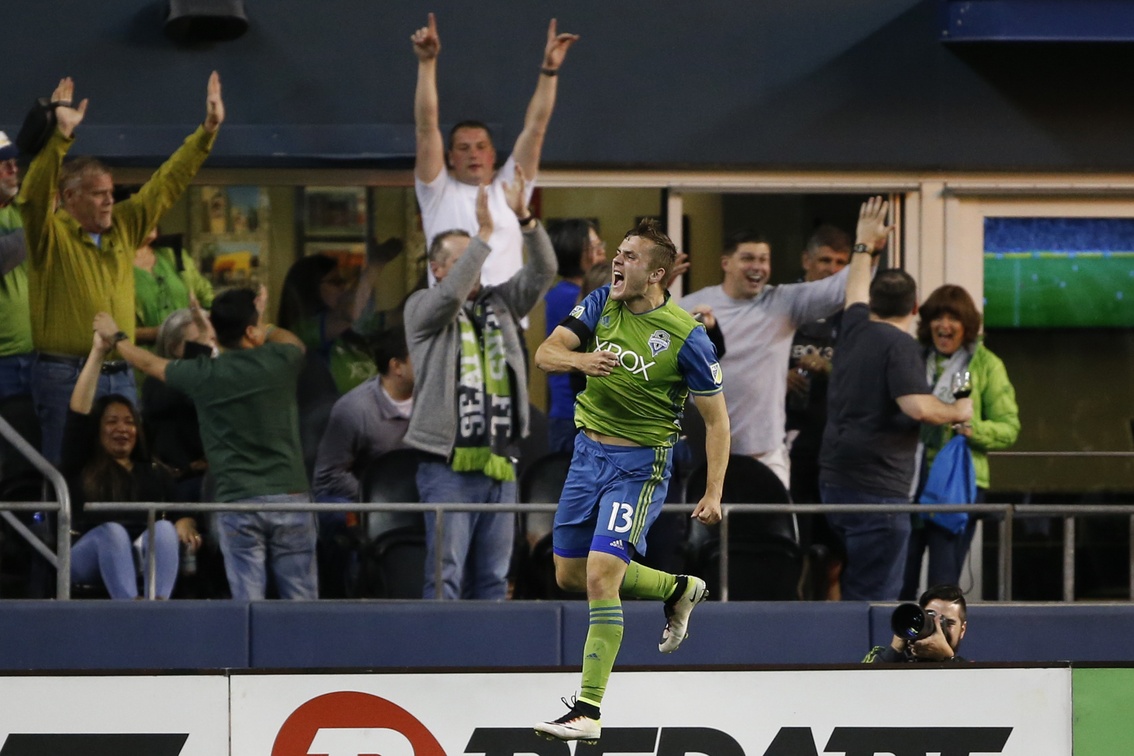 The start of Jordan Morris' professional career hasn't gone as expected, but the Seattle Sounders rookie provided his first signature MLS moment on Saturday.
Morris netted what turned out to be the game-winning goal for the Sounders to lead the way in a 2-1 victory at CenturyLink Field. The goal, Morris' first in MLS, was enough to earn the U.S. Under-23 Men's National Team forward honors as SBI MLS Rookie of the Week.
Displaying the pace, touch and power that have made him a can't-miss prospect, Morris darted through the Union defense and onto an Andreas Ivanschitz long ball. The Stanford product's first touch was perfect, taking the ball down before firing a shot for his first professional goal. Even prior to scoring, Morris looked lively throughout, and could have easily had an assist if not for the heroics of Andre Blake.
The finish is likely the first of many, earning Morris Rookie of the Week honors over Jonathan Campbell and Joshua Yaro.
What did you think of Morris' performance? Which rookie stood out to you this past weekend?
Share your thoughts below.