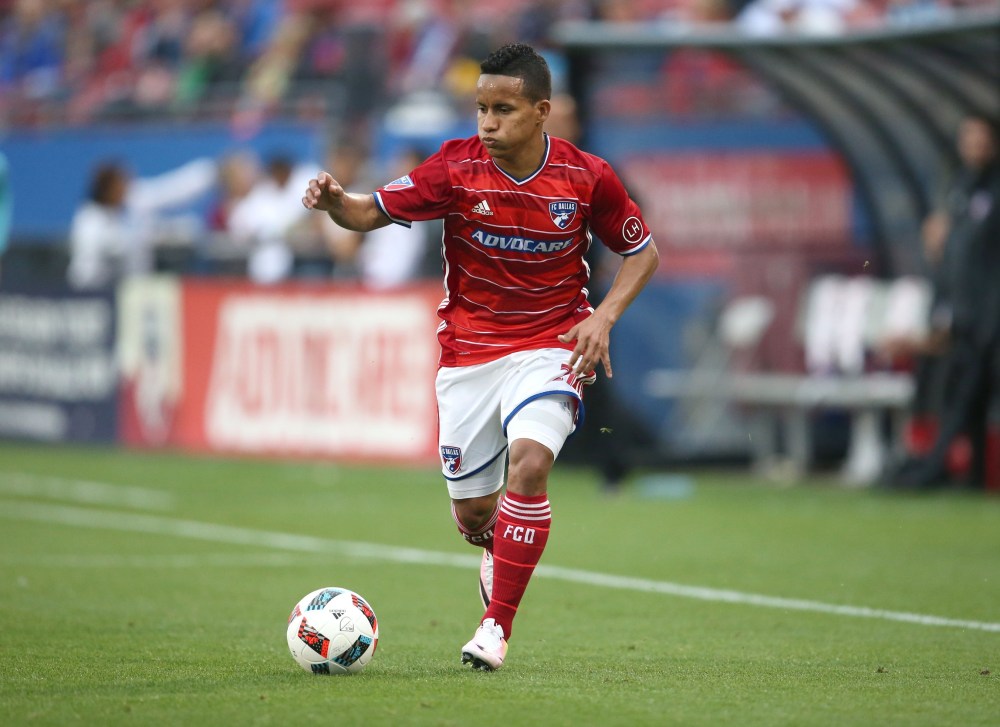 Facing off against one of the league's best teams to date, FC Dallas remained on top of the MLS standings with a crucial win.
Sporting Kansas City proved to be a tough opponent for FCD at Toyota Stadium, but a second-half goal from Mauro Rosales was enough for FC Dallas to earn a 2-1 win. FC Dallas' fifth victory of the year also earned the club honors as SBI MLS Team of the Week.
After going down a goal in the 22nd minute, attacker Michael Barrios netted the equalizer before halftime. FC Dallas was without playmaker Mauro Diaz, and it showed as the club was unable to create with as much efficiency. However, substitute Rosales stepped up in a major way by blasting a free kick in for the game-winner.
Centerback Matt Hedges was also out of the game for FC Dallas, but goalkeeper Chris Seitz made some key saves to keep Sporting KC at bay on Sunday.
FC Dallas, which also defeated the Portland Timbers, 3-1, on Wednesday, beat out the Colorado Rapids and the LA Galaxy for this week's honors as SBI MLS Team of the Week.
What do you think of FC Dallas' performance? Which team stood out the most to you in Week 7?
Share your thoughts below.