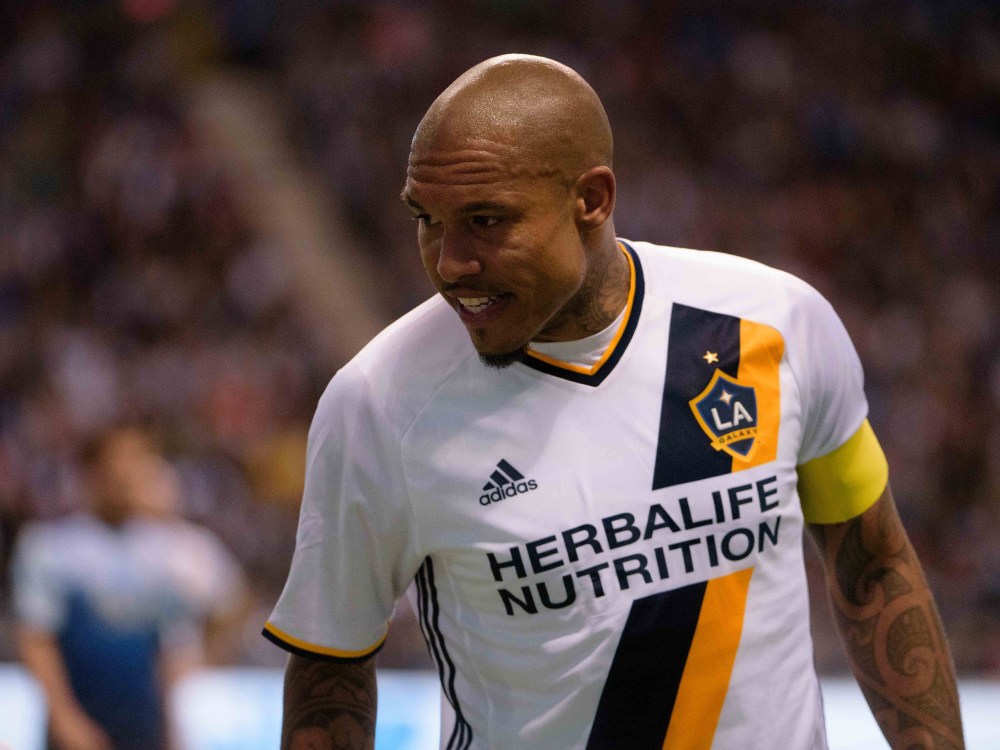 MLS fans and followers have been clamoring for action in regards to Nigel de Jong's challenge on Darlington Nagbe on Sunday, and the league will have to make an important decision this week regarding his eligibility for upcoming games.
In the 73rd minute of the LA Galaxy's 1-1 tie with the Portland Timbers, De Jong used a studs-up tackle on Nagbe. The challenge forced the U.S. Men's National Team midfielder off the field on a wheelchair following the game, and it has been the focus of talk across the nation since it happened.
The league has been cracking down on reckless challenges to start the 2016 season, and referees have issued multiple red cards over the past several weeks in the hopes of cleaning up the game and preventing injuries. De Jong only received a yellow card for the tackle, but many fans, followers and analysts are expecting the MLS Disciplinary Committee to issue the Galaxy midfielder a ban of at least one game.
De Jong has stated that it was not his intention to hurt Nagbe, but he also admitted his tackle was not 100 percent clean.
"I went over the ball a little bit and caught mostly his ankle," De Jong said.
The league's disciplinary committee has already handed out multiple suspensions through six weeks of action, including banning Brek Shea, Ronald Zubar and Christian Bolaños for serious foul play. The league even handed Vancouver Whitecaps forward Masato Kudo a one-game ban for embellishment.
A similar one-game ban for serious foul play could be expected for De Jong, but due to the Dutch midfielder's history of strong challenges, MLS may decide to suspend him for longer.
With all that in mind, here is the SBI Question of the Day: How long should De Jong be suspended?
Cast your vote here, and feel free to share your vote, and reasoning, in the comments section below.
[polldaddy poll=9382077]