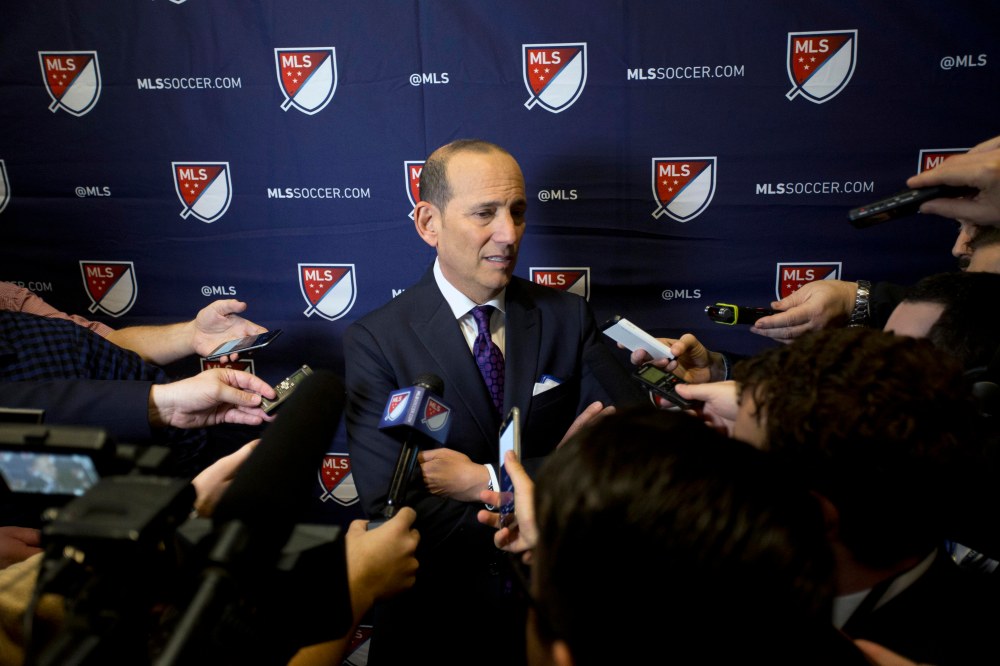 After recently saying Sacramento leads the field for MLS expansion markets, Commissioner Don Garber revealed the list of cities that followed.
Speaking to the Associated Press, Garber said Sacramento and St. Louis were the "front-runners" for MLS expansion, while Detroit, San Diego, San Antonio, Austin and Cincinnati follow suit in that order.
On Sunday, Garber said he expects a formal announcement of Sacramento's expansion within the next year. The league commissioner also said he would like to see MLS grow to 28 teams.
MLS currently has 20 teams, and four are expected to join in the coming years. Atlanta United FC is scheduled to join in 2017, Minnesota United FC could reportedly also join in 2017, Los Angeles FC is set for a 2018 entrance and a David Beckham-backed team could also begin play in 2018.
What do you think of Garber's nominees? Which city should MLS expand to next?
Share your thoughts below.