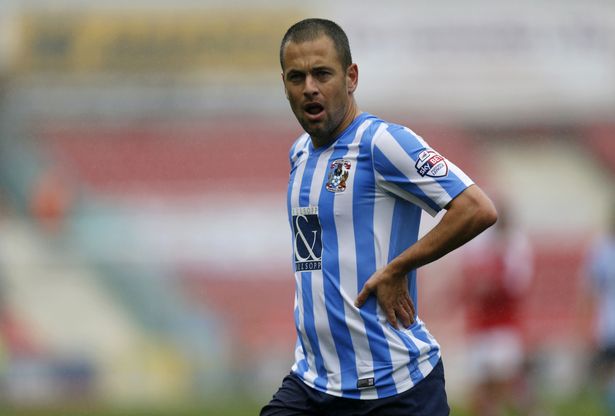 A former Premier League star is set to continue his career as a member of the Tampa Bay Rowdies.
Following reports out of England, sources have confirmed to SBI that Joe Cole is set to sign with the NASL club. The 34-year-old English star, who has earned 56 caps for England, most recently featured for League One side Coventry City.
The Unused Substitutes reported on Wednesday and sources have since confirmed to SBI that Cole has signed a contract with the club through 2017 with the club holding an option for the 2018 season. According to sources, Cole is currently in England and will visit the embassy on Wednesday in pursuit of a visa. If successful, the midfielder be eligible to play for the Rowdies as soon as May 14 against Rayo OKC.
(UPDATE: The Rowdies have since announced the signing of Cole, while also officially confirming the midfielder's contract details.)
Cole has been linked to the Rowdies for several months, and was seen visiting the club prior to the start of the NASL season. Following a difficult stint with Aston Villa, Cole signed a short-term deal with Coventry City in October before extending to a season-long deal in January. The midfielder has scored twice in 22 appearances for the League One club.
At his peak, Cole was regarded as one of England's most creative and technically-skilled midfielders. A three-time World Cup veteran, Cole's best days came as a member of Chelsea, a club with which he claimed three Premier League titles. The midfielder's career has also included stops at Liverpool, West Ham, Aston Villa and French club Lille.
What do you think of the Cole news? How will he fare in the NASL? Excited to see him join the Rowdies?
Share your thoughts below.