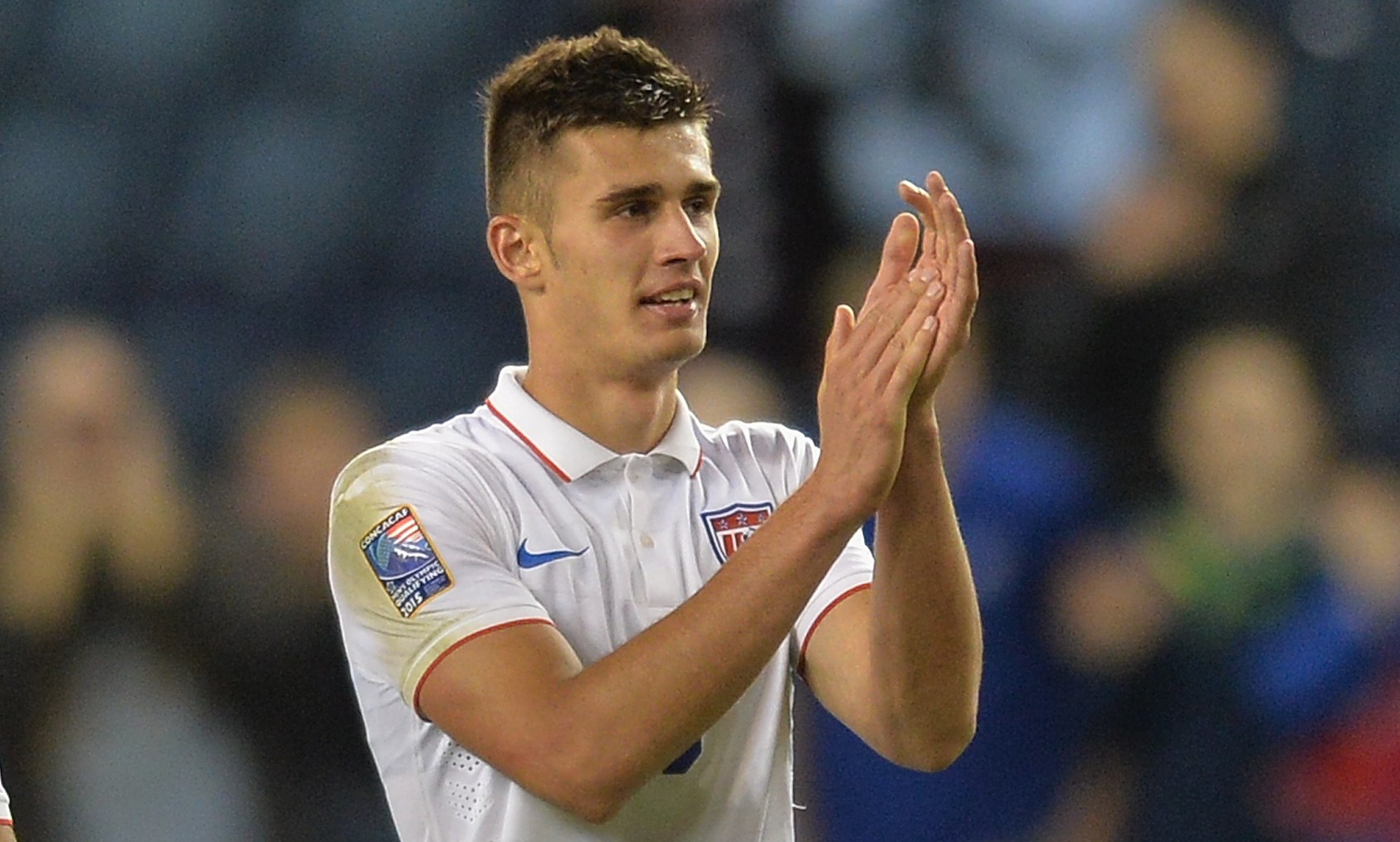 January's move to Chelsea was one of the biggest moments of Matt Miazga's life. Just 20-years-old and bound for one of the world's top clubs, Miazga threw himself into a new environment that was unlike any he had seen before.
The ensuing months have seen their share of challenges, and Miazga will be the first to admit it, but those challenges have been vital to what Miazga sees as an ongoing maturation process as both a player and person.
After leaving the New York Red Bulls in January, Miazga rapidly assimilated himself to Chelsea. Months of hard training followed, with Miazga earning the chance to make his Premier League debut in April's 4-0 demolition of relegation-bound Aston Villa.
Just one week later, Miazga was rapidly thrown back to earth. Trailing 1-0 at halftime to Chelsea, Maizga was removed from the game at halftime after what proved to be an inconsistent first half. Just one week after experiencing such a high of making his Premier League debut, Miazga had reached a major low. In the aftermath, the defender was named to the Chelsea bench on just two occasions, while failing to make another appearance for the Blues before the end of the campaign.
Yet, Miazga says that the peaks and valleys of his Chelsea career so far have helped him in immeasurable ways ahead of what could be a big summer with the U.S. Men's National Team.
"It's definitely tough, but it's part of the game and part of the challenge," Miazga told reporters on Wednesday. "Going to the Premier League as a young player and going to a big club, it's a challenge that I'm embracing that is making me a better player and a better person. It's definitely a good learning process for me, so I'm just going to continue to work and establish myself to see how far I could go.
"I think you just have to continue to stay positive and keep fighting and training hard, because coming from where I was playing a lot of minutes to a transfer to another club, you have to start over again and work your way in. You're at a big club with world-class players, so you have to work your way in and it's definitely frustrating sometimes not playing or not making the bench, but that's part of the process and part of football. You just have to continue working to try to establish yourself."
For Miazga, the move the Chelsea provided a series of on and off-the-field adjustments after spending his entire life and professional career in New Jersey.
In joining one of the world's biggest clubs, Miazga was expected to assimilate to the mental and physical speed of the Premier League. Facing off with names like Eden Hazard, Cesc Fabregas and Diego Costa in training, Miazga was quickly thrown into the fire against some of the world's elite talents.
Away from the game, Miazga also faced a series of challenges. After spending the first 20 years of his life surrounded by the familiarity of New Jersey, the young centerback was suddenly dropped into metropolitan London to fend for himself.
Yet, Miazga was still able to keep a sense of home in his new environment. Semi-frequent visits from his family and girlfriend made the transition easier, while each weekend morning was spent on his phone catching up on the latest Red Bulls' scoreline.
In addition, a series of familiar faces eased the transition. The Chelsea centerback bumped into Geoff Cameron several times throughout his travels, while Miazga frequently met up with fellow U.S. Under-23 Men's National Team regulars Emerson Hyndman and Cameron Carter-Vickers. The centerback was able to capture some semblance of familiarity over dinner with his long-time teammates, who join him among the ranks of American talent littered throughout English clubs.
Miazga, Hyndman and Carter-Vickers were each members of the recent Olympic qualifying run, a failed one for the U.S. A defeat at the hands of Colombia in March sealed the U.S. U-23s fate, while also giving Miazga yet another setback to learn from in what has prove to be a year full of ups and downs.
"Of course it's tough when you don't qualify. When you lose game with the national team, it's always tough," Miazga said. "When you don't qualify for certain tournaments, and obviously the Olympics is a big tournament, but it's part of football. You lose some, you win some, but you have to learn from it.
"Now's the opportunity for us to make a statement in the Copa America, and that's what we're going to try to do. We'll try to bounce back as quick as you can because that's all you can do. You learn from your mistakes, watch videos to see what you can improve on, and the next competition you're in, you have to try and do better and succeed."
With a challenging six-month period behind him, Miazga knows that even more difficulties lie ahead.
Selected as part of the 40-man preliminary roster for the upcoming Copa America, Miazga has a chance to prove himself to USMNT coaches in training before taking the field this Sunday against Puerto Rico. In addition, the defender's name continues to be one linked with a loan deal away from Chelsea, as Miazga heads into the summer with a very uncertain club future.
But, now a much different person than the one that departed the U.S. in January, Miazga says he is up to the task of once again proving himself for both club and country.
"I'm not focused on (my club future) right now. I'm focused on the national team," Miazga said. "When the Premier League starts again and the seasons starts with preseason, obviously we'll have to discuss it, but my goal right now is with the national team and then I'll focus on the preseason.
"My goal is to train as hard as I can to show coach I'm deserving of a spot. The Copa America roster is not set yet, so I'm going to continue to try and play fast, think quick and play good football to show I can play at a high level. I've been training with a bunch of great players and had a couple of games in the Premier League, so I'll try to translate that over here and show what I can do."