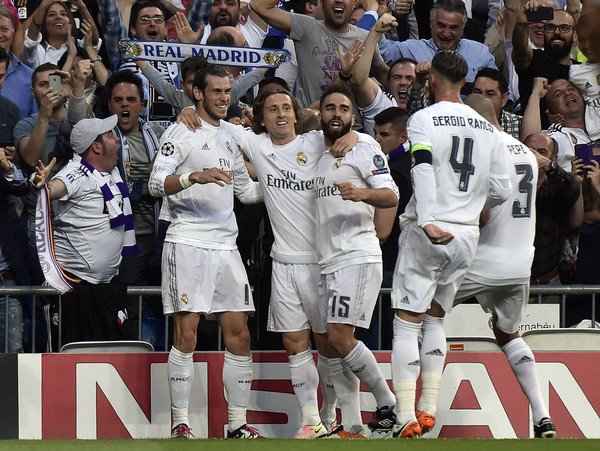 A Madrid Derby will determine European soccer's biggest prize.
Real Madrid booked their place in the Champions League final on Wednesday with a 1-0 victory over Manchester City. The victory sends the Spanish giant to the UCL finals for the second time in three years, where they will face a familiar foe in Atletico Madrid, who they defeated two years ago to win La Decima.
Following a scoreless draw in the opening leg, the decisive moment of the tie came in the first half. Driving down the right side, Gareth Bale uncorked a cross from near the endline that took a slight deflection off Man City defender Fernando. The deflection left goalkeeper Joe Hart helpless, and Fernando became the unlucky cause of the decisive own goal.
The day started off poorly for Man City, who saw captain Vincent Kompany re-injure his knee just eight minutes into Wednesday's match.
Real had chances to further their lead, with a pair of goals called back from offside. Hart was also called into action in the 55th minute to snag a Cristiano Ronaldo header.
Man City nearly claimed a spot in the finals in the 89th minute, as Sergio Aguero unleashed a shot from outside of the box. The Argentine's effort smashed off the crossbar, dooming Man City to elimination in the club's first ever UCL semifinal.
With the win, Real Madrid now faced Atletico on May 28 in Milan in the competition's finale.