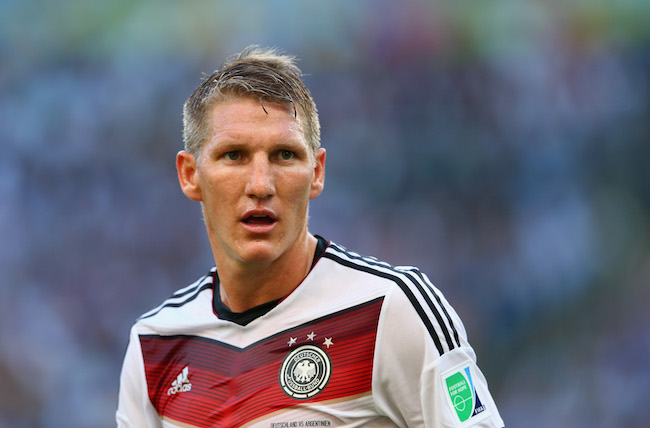 Germany remains one of the world's strongest teams, however, recent criticism over some of the squad's aging players has raised questions as to how far this team could go.
The defending World Cup champions answered the call on Sunday in their Euro 2016 opener against Ukraine, a 2-0 win in what proved to be a fairly dominant performance.
Shkodran Mustafi's first international game proved to be the winner for the Germans after the defender's perfectly-placed header landed in the back of the net in the 19th minute. Midfielder Bastian Schweinsteiger then doubled the German's lead in second-half stoppage time, giving Die Mannschaft a share of Group C's lead with Poland.
Here's a look at the rest of Sunday's Euro action:
MODRIC STRIKE CARRIES CROATIA PAST TURKEY
Luka Modric put Group D on high alert Sunday morning, showing that he and his Croatian side could be a major threat at this year's Euro competition.
The Real Madrid midfielder helped guide Croatia to a 1-0 win over Turkey, after the 30-year-old gave his team the lead before halftime.
After a failing clearance from the Turkish defense in the 41st minute, a skyward clearance landed in the path of Modric. The veteran hit a powerful volley from over 25 yards out that left Turkey goalkeeper Volkan Babacan with no chance.
POLAND TOPS NORTHERN IRELAND
There probably should have been more goals, but Poland did enough to secure an opening day win in Group C.
Arkadiusz Milik netted his first goal of the competition six minutes into the second half, giving Poland a 1-0 win against Northern Ireland.
Poland put themselves on the front foot for much of the match, tallying 18 shots, however, only four landed on target. Head coach Adam Nawałka and his side will face Germany on June 16 for an opportunity to advance to the Round of 16.