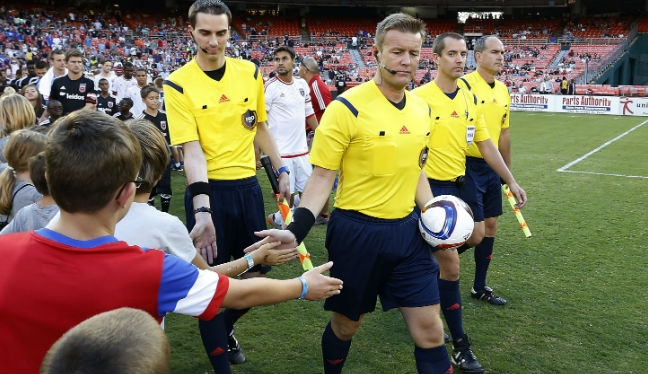 The Professional Refereeing Organization — more commonly known as PRO — has come under fire many times for debatable decisions on the field, but now the referees union that handles the dealings of officials from the United States and Canada are bringing another issue into question.
According to ESPN FC, the Professional Soccer Referees Association (PSRA) filed a claim with the National Labor Relations Board back in April after PRO "engaged in unlawful direct dealing."
PRO allegedly negotiated directly with a union-represented referee in order to pay out higher wages than previously agreed upon under the current collective bargaining agreement. Additionally, the negotiations in question were without the consent or knowledge of PSRA, which also violates the CBA.
While the case is pending arbitration, ESPN FC is also reporting that the referee that involved is current MLS Referee of the Year Alan Kelly.
PRO general manager Peter Walton reportedly admitted to paying Kelly a salary and bonuses on top of his current salary afforded to him by PSRA. The current maximum annual salary for a PSRA referee is $74,000.
What do you think of the news? Any concerns?
Share your thoughts below.