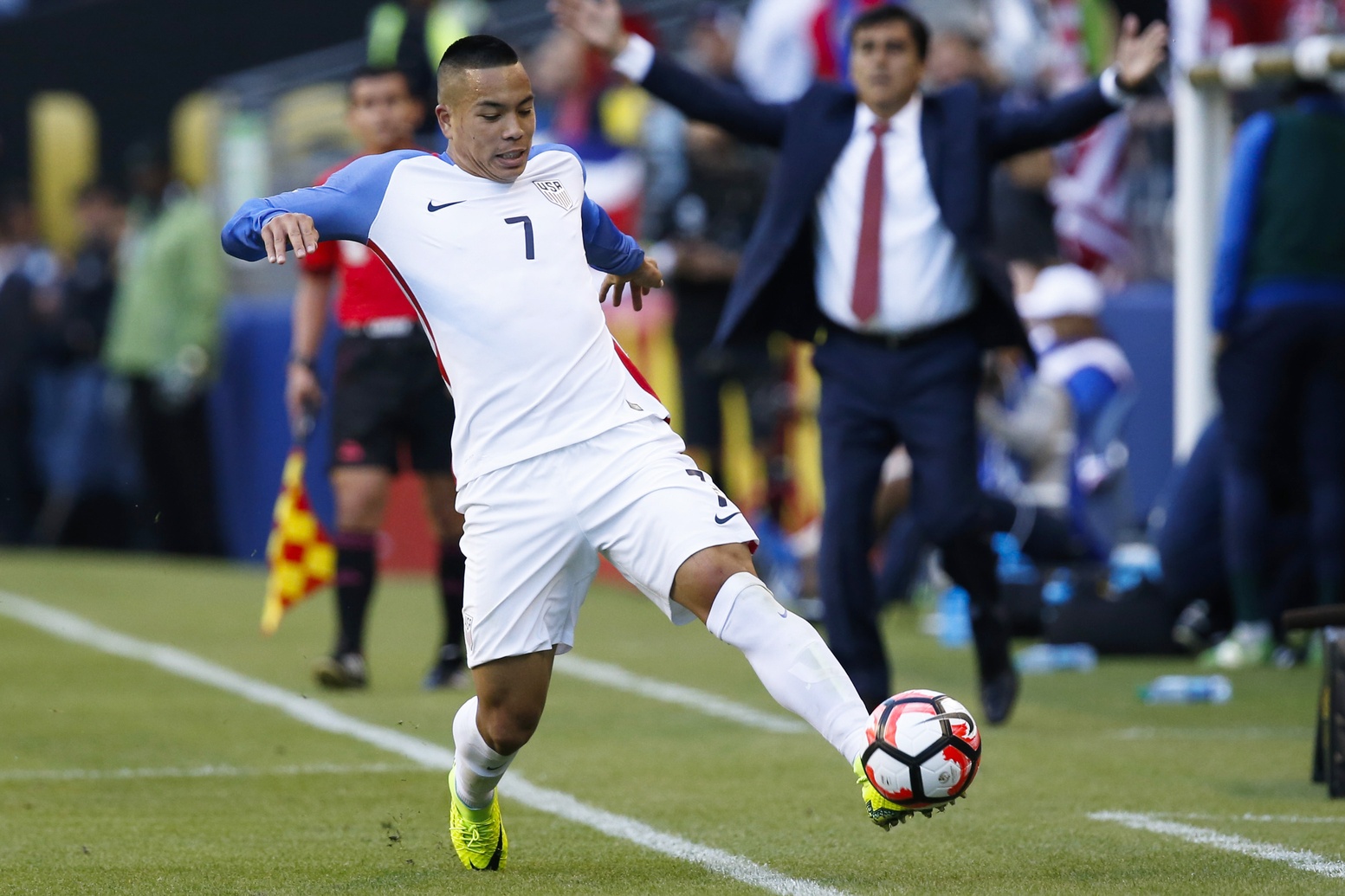 The goal never came for the U.S. Men's National Team on Saturday night, but it was Bobby Wood who was consistently the USMNT's best chance at finding one.
Wood led the way with five shots for the USMNT while proving to be the most dangerous player on the field for Jurgen Klinsmann's side, earning honors as SBI USMNT Man of the Match in Saturday's 1-0 loss to Colombia.
In a match that saw the USMNT create plenty of chances, Wood tended to be at the forefront of the USMNT attack. After missing the semifinal loss against Argentina, Wood added a valuable presence with both his creativity and hold-up play as the U.S. challenged the Colombia defense. Wood's best efforts came in the second half, as the forward rattled the post and nearly set up Clint Dempsey in what proved to be the USMNT's best opportunities to find an equalizing goal.
Wood's efforts deserved a goal, although it never came. Regardless, the forward earned Saturday's SBI USMNT Man of the Match honors over Tim Howard, Jermaine Jones and Geoff Cameron.
What did you think of Wood's performance? Which player stood out to you on Saturday?
Share your thoughts below.