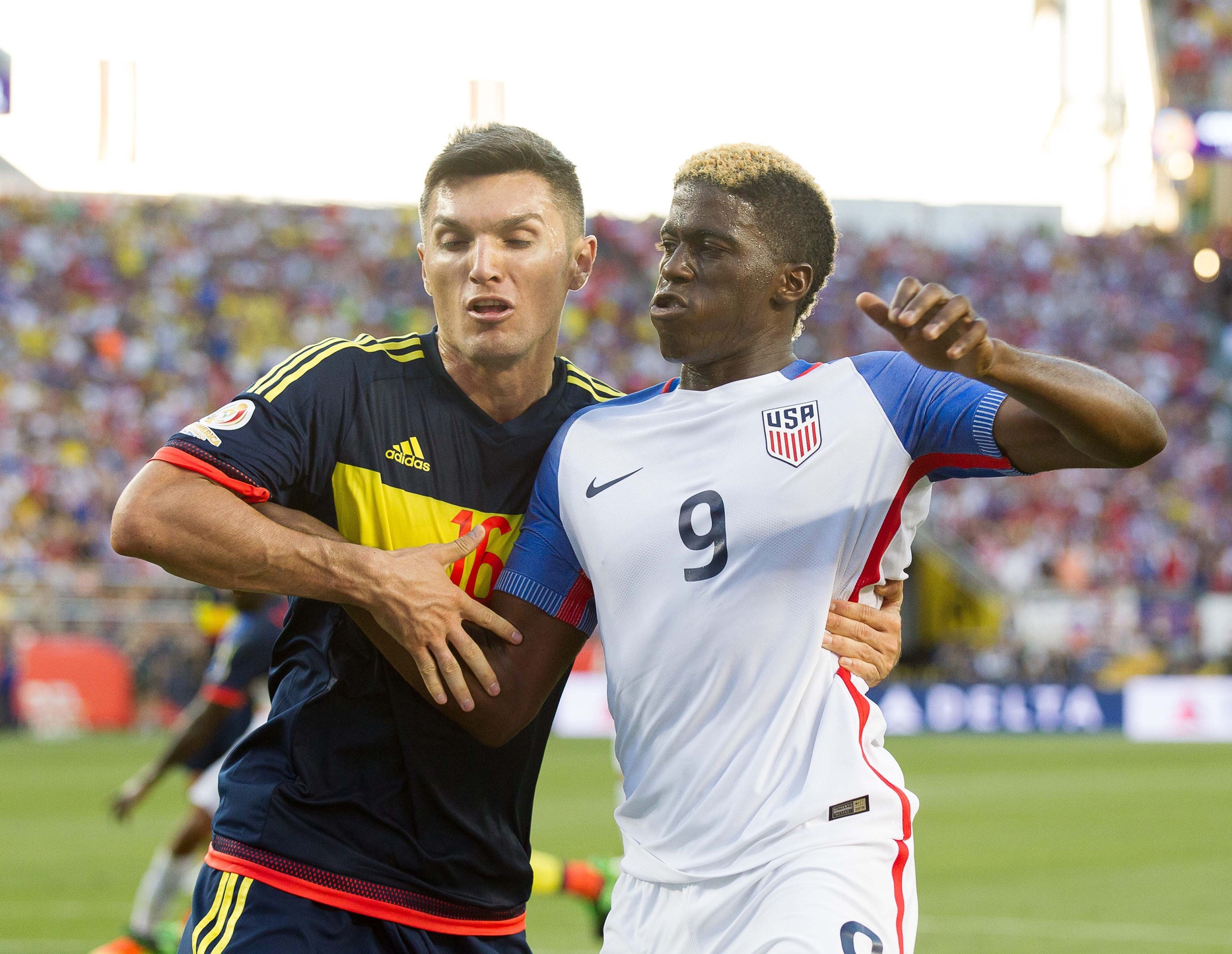 Despite a crushing defeat against Argentina in the semifinal round, the U.S. Men's National Team will look to record their best finish at a Copa America on Saturday night, while MLS action is in full swing.
The USMNT will take on Colombia in a Group A rematch, as the sides battle it out for third place. The two teams met in the opening game of the tournament, with Los Cafeteros taking a 2-0 decision.
Euro 2016 rolls on with a trio of Round of 16 matches, as Poland meets Switzerland, Wales takes on Northern Ireland and Croatia faces Cristiano Ronaldo and Portugal.
In the U.S., MLS heats up as the season nears its halfway point. Eight matches will be played on Saturday, including high-profile fixtures in the Western Conference. The San Jose Earthquakes will meet the LA Galaxy in the third Cali Clasico of 2016, while FC Dallas and Real Salt Lake each look to keep pace with the Colorado Rapids atop the West standings.
If you will be watching today's action, please feel free to share your thoughts and opinions in the comments section below.
Enjoy the action (Today's TV schedule below):
MLS
5 p.m. — ESPN/MLS Live — Seattle Sounders vs. New York City FC
7 p.m. — MLS Live — Philadelphia Union vs. Vancouver Whitecaps
7 p.m. — MLS Live — D.C. United vs. New England Revolution
7:30 p.m. — MLS Live— Montreal Impact vs. Sporting KC
7:30 p.m. — MLS Live — Columbus Crew SC vs. New York Red Bulls
7:30 p.m. — MLS Live — Orlando City SC vs. Toronto FC
8 p.m. — MLS Live — FC Dallas vs. Real Salt Lake
10 p.m. — Univision/Univision Deportes/MLS Live —San Jose Earthquakes vs. LA Galaxy
EURO 2016
9 a.m. — ESPN/ESPN Deportes/ESPN3/Watch ESPN — Poland vs. Switzerland
12 p.m. — ESPN/ESPN Deportes/ESPN3/Watch ESPN — Wales vs. Northern Ireland
3 p.m. — ESPN/ESPN Deportes/ESPN3/Watch ESPN — Croatia vs. Portugal
COPA AMERICA CENTENARIO
8 p.m. — FX/FOX Sports 2Go USA/Univision/Univision Deportes — USA vs. Colombia