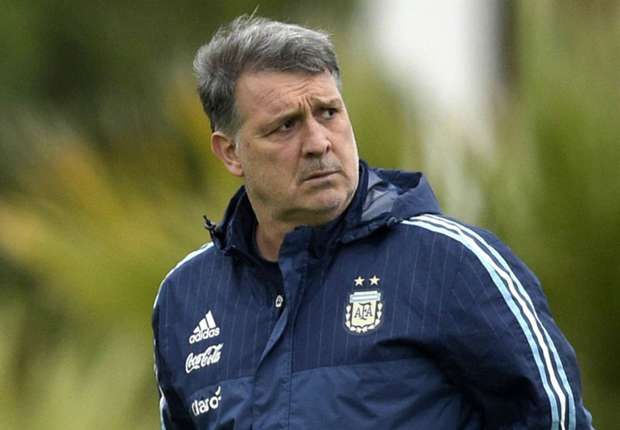 While Lionel Messi has made headlines recently over his sudden retirement from international soccer, Argentina head coach Gerardo Martino is reportedly following the star attacker's lead.
The Argentine Football Association released a statement on Tuesday revealing Martino's decision.
"The national team's technical staff have decided to hand in their resignation on this day [Tuesday]. Due to uncertainty over the designation of new authorities in the Argentine Football Association and the serious problems in putting together the team that will represent the country in the Olympic Games, the staff have chosen to resign."
Just as Messi cited difficulties within the Argentine federation, Martino is among those that have shown discontent over how the organization is run. Former president Luis Segura was charged with fraud in June over television broadcasting rights, prompting both FIFA and CONMEBOL to take over.
Among the issues with AFA is the country's inability to field a team ahead of next month's Olympic Games in Rio de Janeiro.
Martino took over with La Albiceleste following the team's 2014 World Cup final defeat against Germany. In his 29 matches in charge, the 53-year-old led Argentina to a record of 19-3-7, with two of the team's three losses coming against Chile in back-to-back Copa America finals.