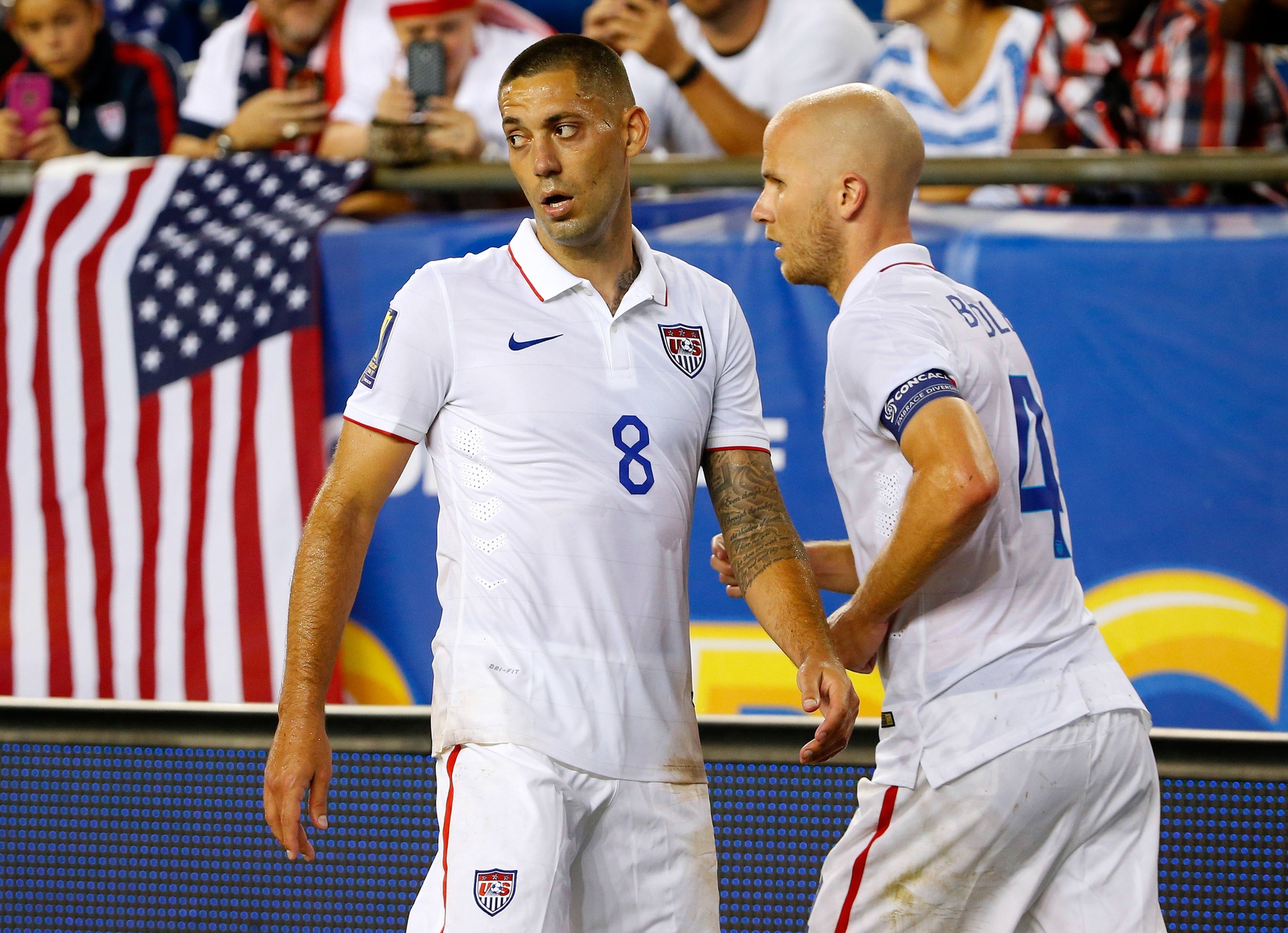 A unique scenario has unfolded, as three United States youth clubs filed a class action lawsuit on Friday against the MLS Players Union, as well as three current and former MLS players.
As reported by Vice Sports, the Players Union, Clint Dempsey, DeAndre Yedlin and Michael Bradley are all involved in the lawsuit, which was initiated by youth clubs the Dallas Texans, Crossfire Premiere and Sockers FC. The three youth teams have reportedly sued in order to recoup hundreds of thousands of dollars that stemmed from the players participating, including training fees.
The youth teams claim to be owed compensation after Dempsey, Yedlin and Bradley each moved to Europe throughout their professional careers after beginning in MLS. Dempsey played for the Dallas Texans during his youth days, before playing in the Premier League with Fulham and Tottenham Hotspur.
Yedlin came up through the Crossfire Premiere system before signing with the Seattle Sounders. The U.S. right back currently plays for Tottenham.
Bradley has since returned to MLS with Toronto FC, however, the veteran midfielder spent time in Germany with Borussia Monchengladbach, as well as Serie A's Chievo Verona and Roma.
All three clubs are citing Article 21, Section VII of the FIFA rules, which stipulates,"If a professional is transferred before the expiry of his contract, any club that has contributed to his education and training shall receive a proportion of the compensation paid to his former club (solidarity contribution). "
U.S. Soccer has previously denied such claims in regards to youth clubs collecting fees, and has declared that MLS, NASL and other professional leagues in the U.S. follow those rules.
In response to the claims made by the clubs, the MLS Players Union released a statement on Saturday.
"The FIFA system that these clubs are seeking to exploit would be immensely damaging to the development of soccer in the United States," Executive director Bob Foose said. "By filing this lawsuit against all players, even before FIFA or U.S. Soccer has acted, these youth clubs have revealed their true colors. Their focus appears not to be on the development of players, but instead on ensuring themselves a piece of the action when a player makes it professionally. Parents should take notice. We will aggressively defend ourselves, our members and all players against this baseless suit."
LA Galaxy goalkeeper Dan Kennedy, who serves as a member on the MLSPA's executive board, called the situation "frivolous and untimely."
"It is unfortunate and sad that these supposedly non-profit organizations have chosen to sue us," said Dan Kennedy, a member of the Players Union's Executive Board. "The Players Union is the players' organization, and this lawsuit is frivolous and untimely."