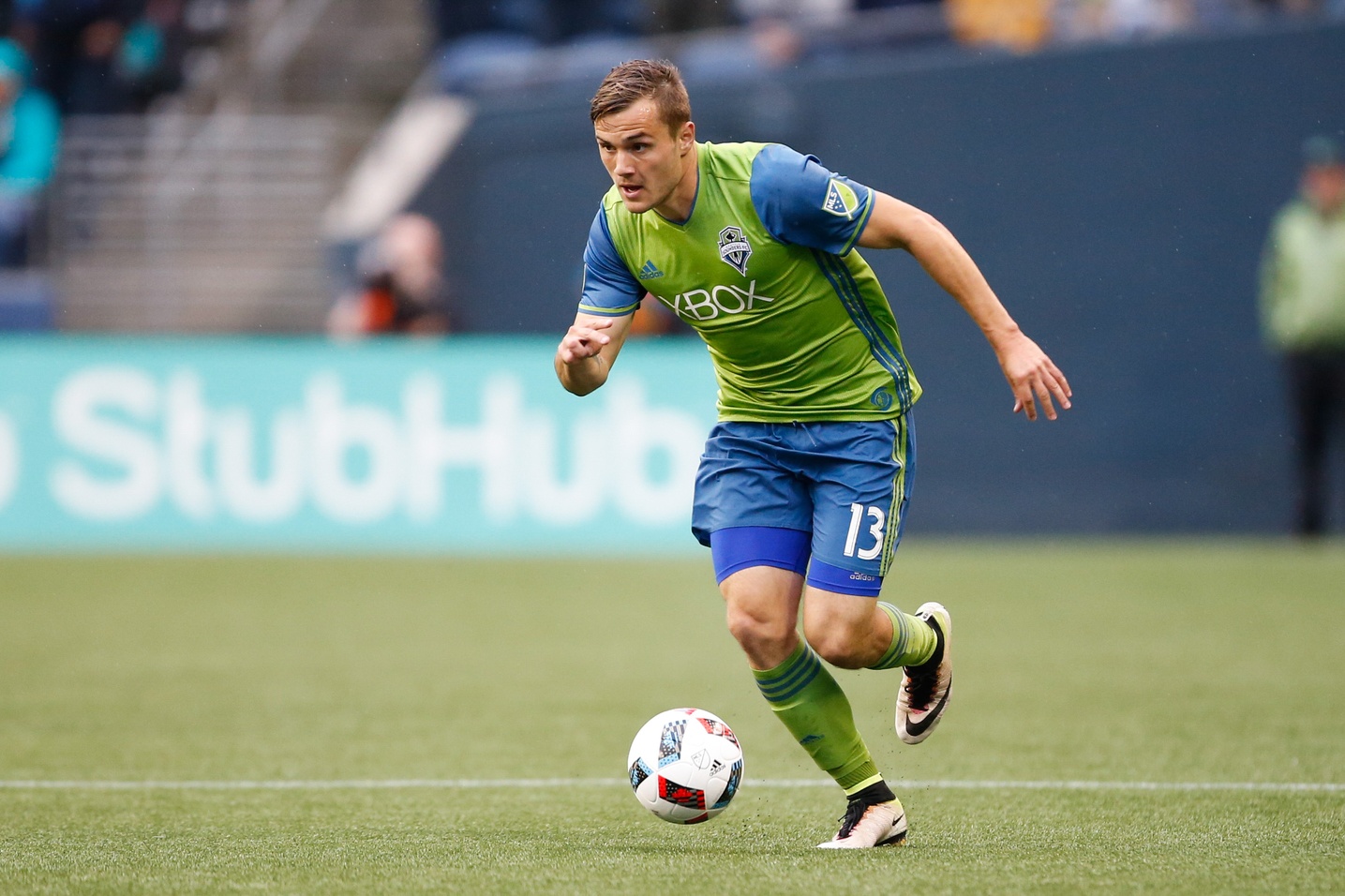 Since breaking onto the U.S. Men's National Team scene nearly two years ago, Jordan Morris has been compared to some of the country's greats. Now, the Seattle Sounders rookie is now set to work with one of those childhood idols that defined his game, at least for one match.
Morris was among the players selected by head coach Landon Donovan for the upcoming MLS Homegrown Game, which will see the young crop of MLS stars take on the Mexico Under-20 Men's National Team on July 20 at Avaya Stadium.
For Morris, the match will be far from the biggest of his career. Considering he's already scored against Mexico's senior team, a one-off friendly against the country's U-20s won't exactly be pressure-filled. However, given the chance to play for one of his mentors, Morris is very much looking forward to representing himself, his team and his league.
"He's obviously someone I looked up to as a kid," Morris said of Donovan. "I watched his games and he was a role model for me. When I was trying to make my decisions and everything, he reached out to me a couple of times and gave some great advice. It's going to be awesome to connect with him again and be able to play under him.
"It's awesome. It's an honor to be called into a team like that," Morris added. "It should be an exciting game. A great coach, obviously, so it should be a lot of fun."
While Morris has counted Donovan as a mentor, the 21-year-old star is, in some ways, following in the former forward's footsteps. Prior to settling on his hometown club, Morris had the chance to train with Werder Bremen in the Bundesliga. Given the opportunity to begin his career abroad or at home, Morris opted for MLS, much like Donovan did years ago following a trying spell with Bayer Leverkusen.
Now entrenched in his rookie campaign, Morris remains one of the more familiar faces on the MLS Homegrown roster, with Donovan stating that the Sounders star "clearly has more experience at a high level than any of these guys". However, Donovan also stressed that there were several other experienced options scattered throughout the roster, including FC Dallas goalkeeper Jesse Gonzalez and San Jose Earthquakes midfielder Tommy Thompson, both of whom have represented their countries on the youth level.
While Thompson and Gonzalez have both been with MLS clubs for quite some time, Morris is new to the professional scene. To date, Morris has enjoyed a solid debut campaign, certainly including himself among the candidates for Rookie of the Year contention. With six goals to his name already, Morris endured an early rough patch before finding his form with his new club.
However, Morris and the Sounders both have work to do. Morris insists that the best is yet to come, for both himself and his team. Currently sitting 10th in the Western Conference, the Sounders are a ways out of the playoff picture and will need a push through the summer months to consider postseason soccer.
The All-Star Game, and the Homegrown match that comes with it, serves as a logical turning point as the second half of the season heats up. Given a chance to play for an icon before rejoining his team for a postseason push, Morris is looking forward to improving even more as his rookie campaign wears on and experiences continue to pile up.
"I wanted to score some goals and stuff like that, but you never know what's going to happen," Morris said. "It's been good I think, but you have to keep pushing. I have a lot to get better on and, obviously the team, we want to get some wins."