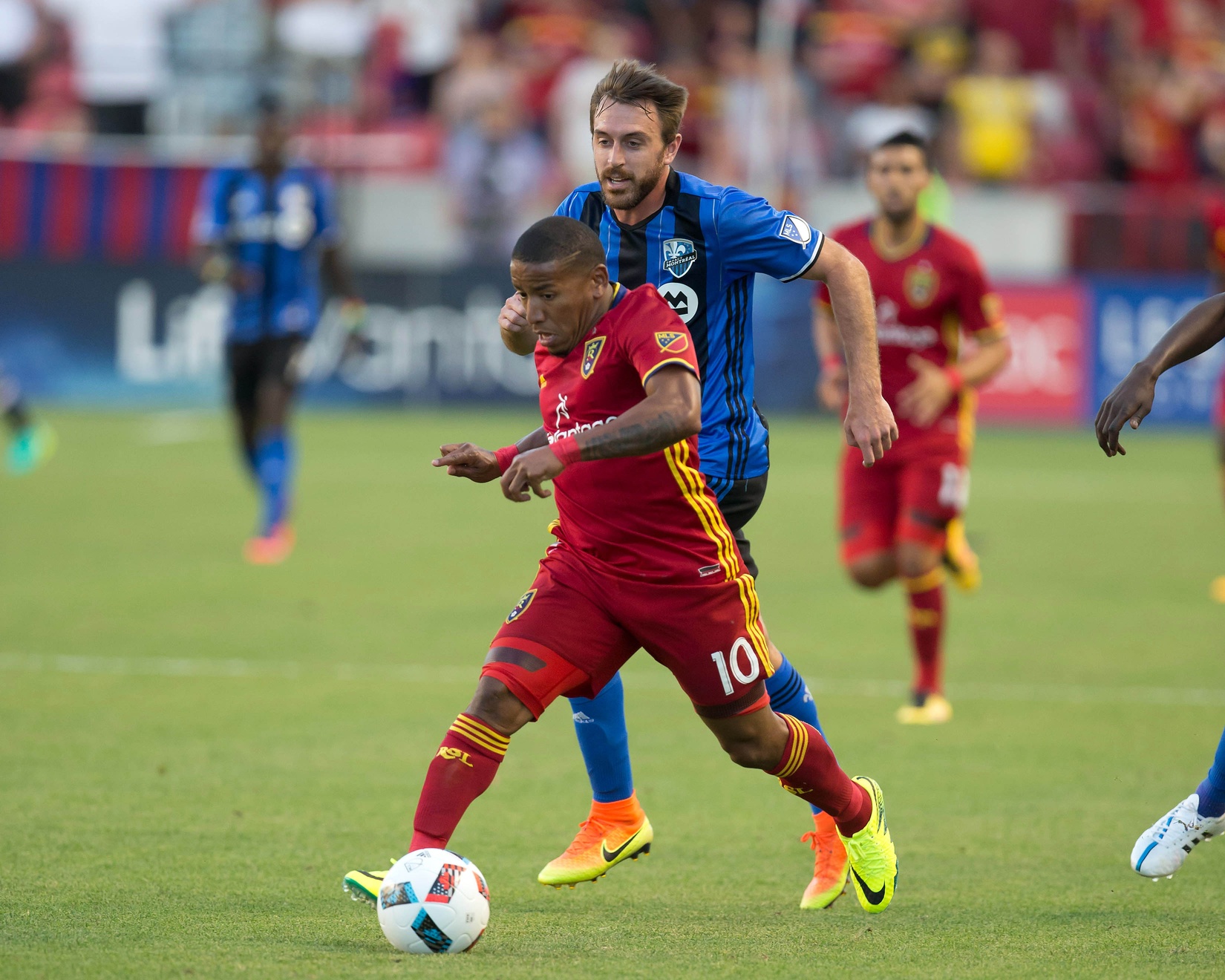 It didn't look promising for Real Salt Lake, however, the home side managed a tie against a tricky Eastern Conference opponent on Saturday night.
RSL captured a 1-1 tie against the Impact at Rio Tinto Stadium after Yuri Movsisyan netted his seventh goal of the season deep into the second half.
The Impact took the lead in the eighth minute after a scramble in front of net saw Harry Shipp net his first finish since joining the Eastern Conference side this offseason. Laurent Ciman's free kick, the 24-year-old attacker pounced on a rebound that goalkeeper Nick Rimando couldn't keep out.
Even without Didier Drogba involved for the Impact, the team remained a threat in the attack behind the play of Ignacio Piatti and Michael Salazar.
RSL's struggles in front of net were clear on the night, with Jeff Cassar's side managing just two shots on target. Yura Movsisyan and co. couldn't find a groove in front of the home crowd until the 28-year-old's late equalizer.
Movsisyan capitalized from the penalty spot following Joao Plata being taken down in the area by Callum Mallace, giving RSL a share of the points.
The Impact will take on the Portland Timbers on Wednesday night at Providence Park, while RSL will host the New England Revolution next Saturday.
MAN OF THE MATCH
While it came from the penalty spot, Yura Movsisyan continued his superb return to RSL with his late equalizer.
MOMENT OF THE MATCH
RSL didn't have much of the way of an attack, but Yura Movsisyan's penalty-kick finish gave the home side a positive result to take away.
MATCH TO FORGET
The Impact appeared to be on the front foot for much of the night, but Callum Mallace's poor judgement cost the team three points.