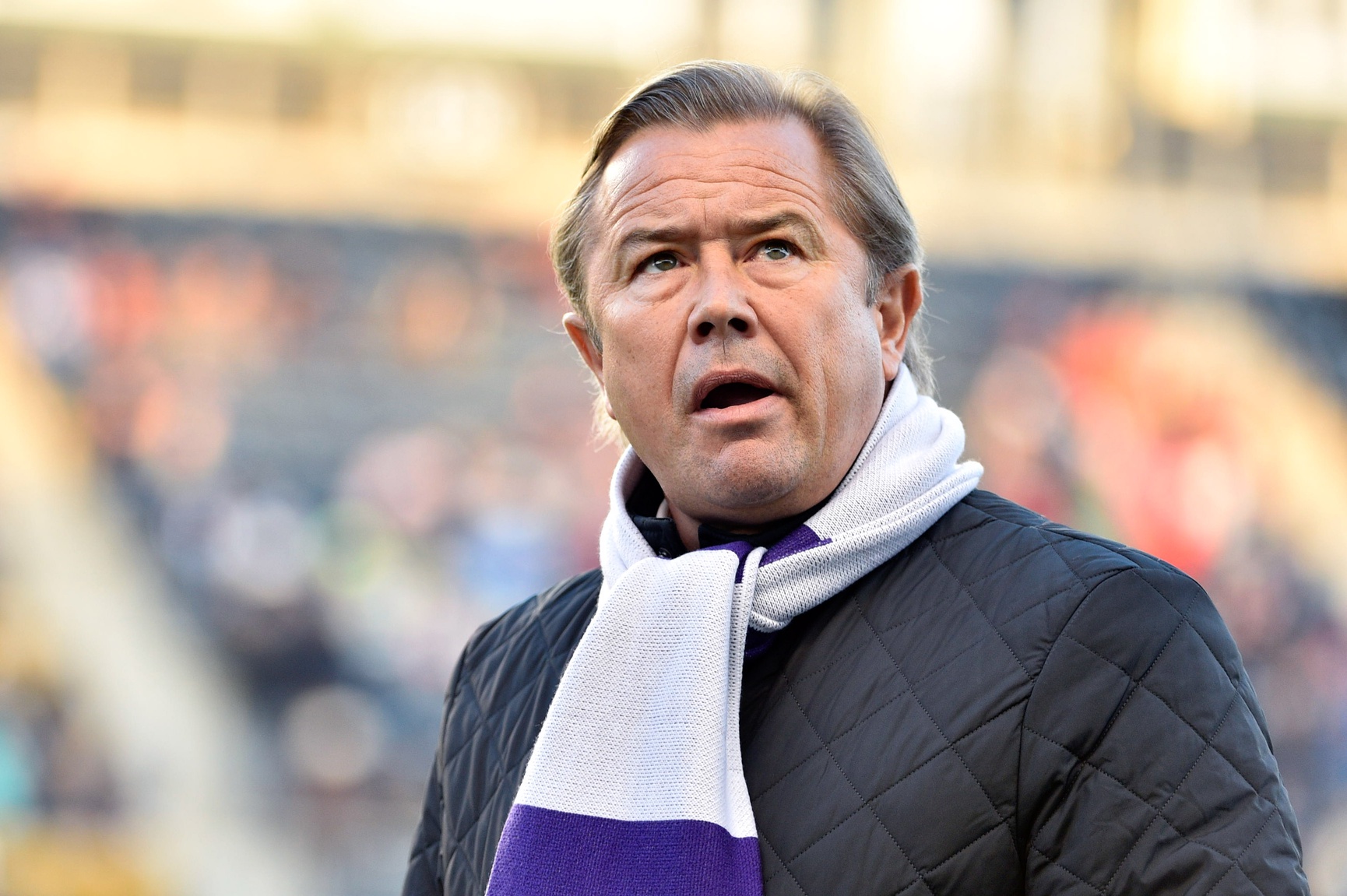 In truth, it was probably coming. Given everything the club had been facing, both on the field and off of it, Adrian Heath seemed to be a dead man walking even prior to Wednesday night's dismissal.
After six seasons, Heath's time in Orlando is over. Now, the decision that lies ahead is what to do next, and it's a decision that will certainly shine some light into a club that has been full of turnover and turmoil throughout their second season in MLS.
Heath's dismissal is about much more than soccer, even if the lackluster results on the field more than justify a change. With just 20 points through 16 games, Heath's Lions were not achieving the results many expected. A run of 12 games produced just two wins. Contributor Adrian Winter has departed the club, while the club's most-experienced MLS centerback from last season, Aurelien Collin, is now thriving following a trade to the New York Red Bulls. Even Kaka, one of the league's most recognizable players and best ambassadors, has been far from worth his salary this season.
In terms of perception, Heath was a man synonymous with Orlando City. In charge of the Austin Aztec before the club moved to Orlando in 2011, Heath led the club to two USL championships and  three regular-season USL titles.
Realistically though, it's about a change in culture, one that has been ongoing for quite sometime. Paul McDonough, a man crucial in the evolution of the team from USL side to MLS club, left the club earlier this year after his role was slashed. Ian Fuller, Heath's top assistant, departed before the season, signaling a shift in power throughout the Orlando City franchise.
This much is abundantly clear: owner Flavio Augusto da Silva is calling the shots. As the team's owner, it's very much within his right. They haven't always panned out, as evidenced by the month-long tenure of chief soccer officer Armando Carneiro, but da Silva is looking to make his mark on his team.
The question remains on what mark he is looking to make. In many ways, the Brazilian owner inherited Heath, and could certainly be excused from wanting to bring in a guy he can consider "his guy". Da Silva is connected throughout Brazilian soccer, and Orlando City will almost certainly look to use those connections to at least get a look at potential Heath replacements.
Da Silva has ambitions. He foresees his club becoming one of the tops in North America and, in turn, the world. The move away from Heath signals that, as Orlando City moves on from the USL days completely.
As it stands, Orlando City's identity has yet to be truly forged, and their next coaching hire will say a lot about where they see themselves.
The decision to bring in a ready-made American-based replacement would show a focus on winning in this league as it stands, as the successes and failure of foreign coaches have leaned much towards the latter. A foreign hire would show ambition and would likely appease Da Silva, but it remains a risky proposition for a team, no matter how well-received the club is in their local market.
Or does Orlando City go the way of teams in Da Silva's homeland? In Brazil, coaches are very much expendable. When results and effort dry up, so do coaches, prompting a revolving door of highs and lows.
Orlando City faces a crossroads, and it was one that was always coming. The question remains how they handle this important point in the club's evolution. Orlando City 1.0 is officially over, and the next decision will be by far the most vital in the club's short MLS history.