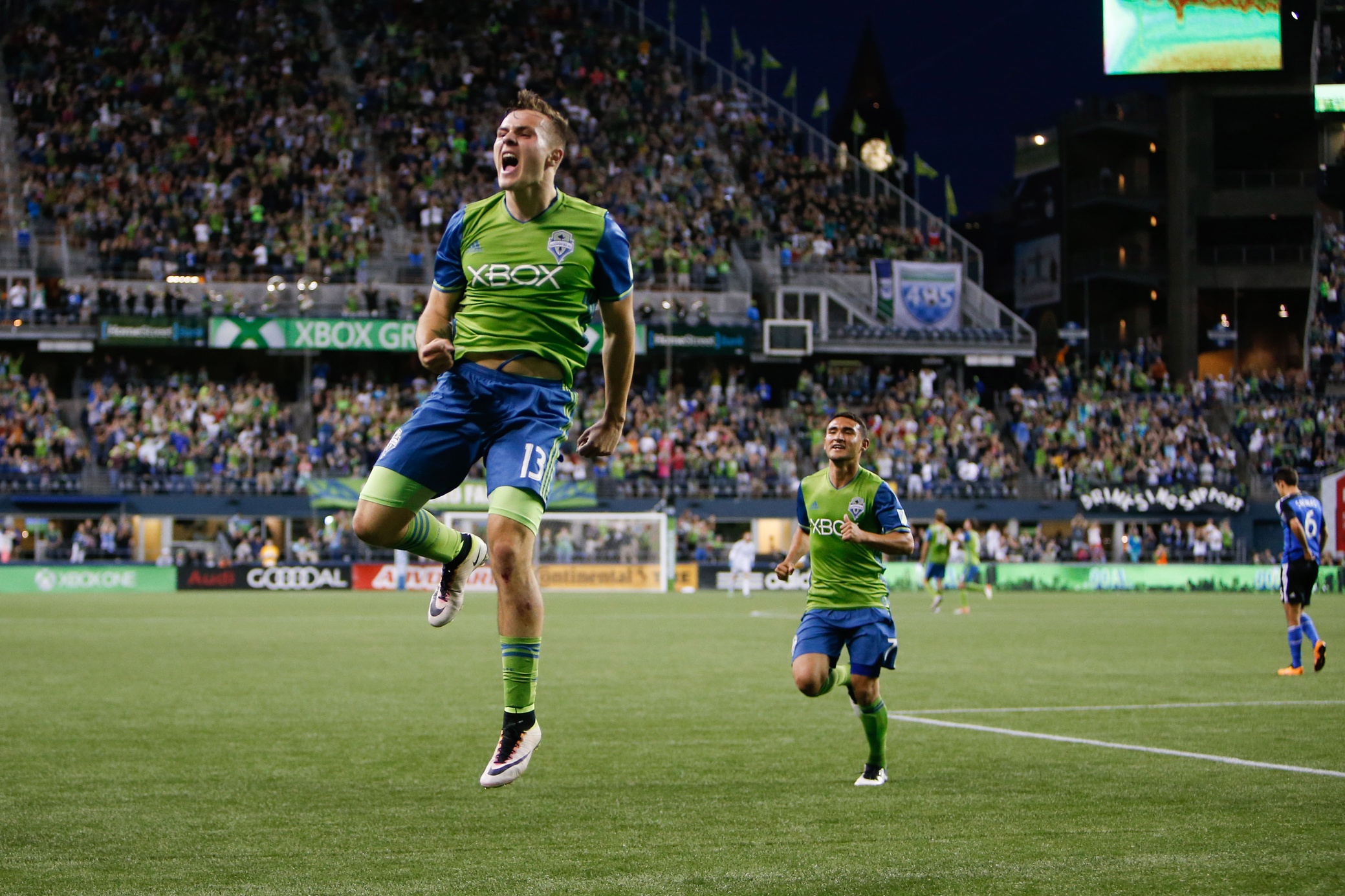 Entering his first professional campaign, the pressure on Jordan Morris was immense. Already a U.S. Men's National Team regular, the Stanford star was touted as the next big thing and was expected to step in and contribute to a team loaded with attacking talent.
Morris has done more than contribute to the Sounders; he's carried the attacking load while living up to the hype with a strong start to his rookie season.
Through the first 18 games of his MLS career, Morris has fired seven goals, leading all rookies. Yet, his importance has been about much more than pure numbers, as the young forward has shouldered virtually all of the Sounders' attacking load in the absence of Clint Dempsey and Nelson Valdez.
To date, Morris has met every expectation head on, more than justifying honors as SBI MLS Midseason Rookie of the Year.
Here is a rundown of the other candidates for the honor, as voted on by the SBI Editorial Staff:
2. KEEGAN ROSENBERRY
Originally viewed as a reach at the MLS Draft, Rosenberry has proven to be one of the league's most consistent fullbacks throughout the season's first few months. The former Georgetown star frequently proves to be a well-equipped defensive option, capable of shutting down the league's best attackers for a resurgent Philadelphia Union team.
3. JONATHAN CAMPBELL
The former North Carolina centerback fit in seamlessly with the Fire, becoming a young anchor in the heart of the team's defense. In Campbell, the Fire look to have a defender to build around, one capable of leading a young spine through the team's current rebuild.
4. TSUBASA ENDOH
The Japanese forward emerged from Maryland with a reputation as a difference-maker, and he has certainly proven to be one with Toronto FC. Although he's contributed just one goal, Endoh has been a consistent presence in TFC's starting XI with the club's stars sidelined, helping to boost the TFC attack in the team's time of need.
5. JACK HARRISON
It took the NYCFC forward time to find the field, but the English product has shined in virtually every game he has played. After battling through injury, Harrison has contributed two goals and two assists in seven games while helping lift NYCFC to first place in the Eastern Conference.
————-
What do you think of our selection? Which player has stood out to you as Rookie of the Year in 2016?
Share your thoughts below.