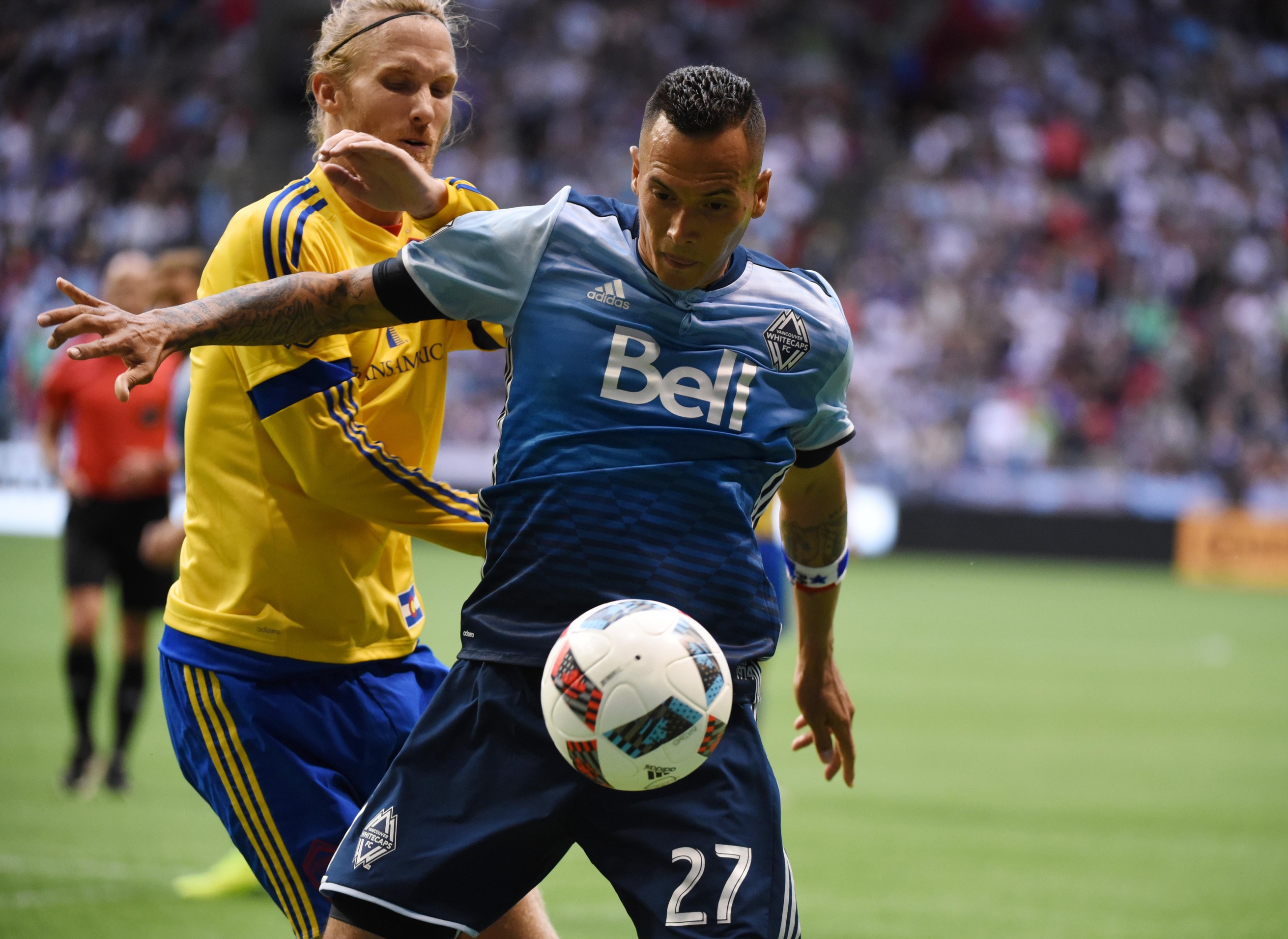 The Colorado Rapids seemed dead in the water after a late penalty kick gave the Vancouver Whitecaps a lead, but Axel Sjoberg had his say deep into second-half stoppage time.
The Rapids pulled out a 2-2 tie against the Whitecaps at BC Place following Sjoberg's 95th minute equalizer. Kevin Doyle, who got the Rapids on the board earlier in the second half, played provider with time winding down.
Cristian Techera gave the Whitecaps a 2-1 advantage with just three minutes remaining in regulation from the penalty spot, but the Rapids didn't concede the points or their 13-match unbeaten streak on Saturday.
Despite dominating the flow of the game during the opening 45 minutes, the Rapids found themselves behind at the half. Kendall Waston got on the end of a Christian Bolanos cross in the 10th minute, beating goalkeeper Tim Howard for the first time since his recent return to MLS.
The goal, Waston's second of the season, marked the 12th goal conceded by the Rapids in 2016, before later conceding a 13th.
The Rapids continued to apply pressure to the Whitecaps backline in the second stanza, and found an equalizer just prior to the hour mark. Doyle leveled the match in the 59th minute after Shkelzen Gashi picked out the Irish striker inside the penalty area, who calmly finished.
However, the road side had their momentum stunted in the 71st minute when Eric Miller was sent off for a rash challenge on Whitecaps attacker Pedro Morales.
The Whitecaps will return to the field on Wednesday night against Real Salt Lake, while the Rapids host Sporting KC next Saturday.
MAN OF THE MATCH
A goal and a late assist was just what the doctor ordered from Kevin Doyle, particularly the latter, after the Rapids were reduced to 10 players.
MOMENT OF THE MATCH
The points were in the bag for the Whitecaps until Axel Sjoberg's header in the dying seconds.
MATCH TO FORGET
David Ousted was brilliant on the night, but giving away a goal in the 95th minute can only be described as deflating for the keeper and the rest of his teammates.