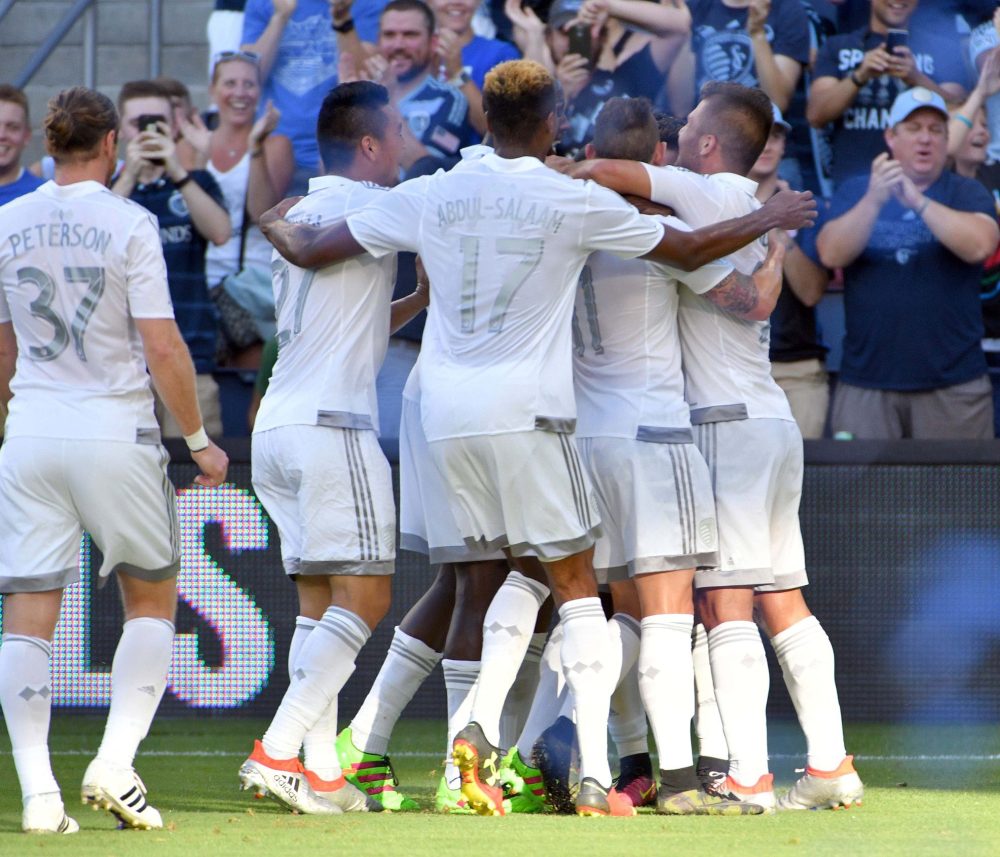 Ike Opara starred in a winning effort for Sporting KC on Sunday night at Children's Mercy Park, netting his first goal of the season for the home side.
Not only did Opara lock down MLS leading goalscorer David Villa in an entertaining one-on-one matchup, but he tapped in the goal that sealed a 3-1 win for Sporting KC. Benny Feilhaber scored the opener with Jimmy Medranda adding the first goal of his career in the first half.
A replay, however, showed Opara was quite clearly offside on his 51st minute goal as Benny Feilhaber, who recorded the assist on the play, recycled the ball into the box off a corner kick. Nevertheless, Sporting's lead was extended to two goals.
Josh Saunders came through for NYCFC with a number of good saves in the first half. One of these ended unfortunately for Saunders. Stretching out to his right-hand post, Saunders saved a deflected shot in the 8th minute. The ball quickly bounced off the post to be found by Benny Feilhaber and a wide open net. Feilhaber tapped it in for the first goal of the game.
Frank Lampard found the Sporting KC central defense out of position shortly after to level the match, but Jimmy Medranda struck back for the home team just two minutes later. Medranda's shot from 35 yards confused Saunders off the bounce to score at the near post.
Sporting now improves to a five-game unbeaten streak in MLS, ending NYCFC's four-game winning streak. NYCFC stays on the road to face the Montreal Impact next Sunday, while Sporting KC also takes to the road to play the Chicago Fire on Wednesday night.
MAN OF THE MATCH
With a dominant performance over David Villa, Sporting KC defender Ike Opara's defensive strength powered Peter Vermes' side to a win.
MOMENT OF THE MATCH
With his first career goal, Jimmy Medranda struck Sporting KC back into the lead from 35 yards shortly after Sporting conceded an equalizer scored by Frank Lampard. Saunders misjudged the trajectory of the ball, but Medranda firmly got ahold of his effort.
MATCH TO FORGET
David Villa was ineffective for NYCFC in this match. Ike Opara controlled his impact very well. After earning four wins in a row for his team, Villa struggled in this match.