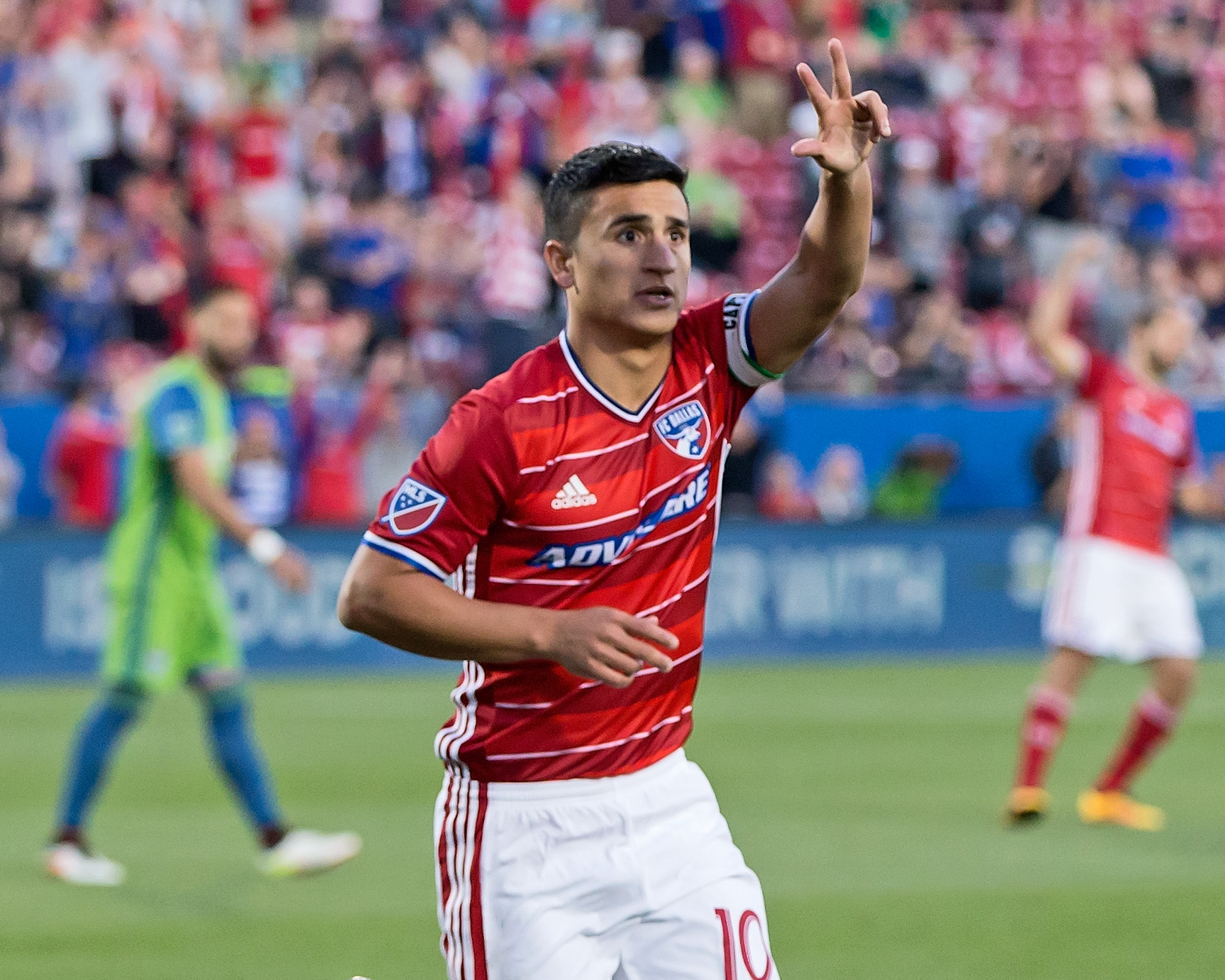 The 17th week of the MLS season had plenty of drama, and action, from the  latest installment of the New York derby, to Tim Howard's return to the league and Robbie Keane's return to the scoring list.
It was a heck of a week for rookies, with several playing key roles in important results, and it was a big week for FC Dallas, which climbed back to the top of the MLS standings with a resounding victory.
Here is a look at the week's best in MLS for Week 17, as chosen by SBI staff:
PLAYER OF THE WEEK
FC Dallas playmaker Mauro Diaz gets the nod for his performance leading the FCD attack in a 4-0 romp over Orlando City. The Argentine midfielder was a handful all match, creating seven scoring chances for his teammates and completing 49 passes, second most in the league in Week 17.
LA Galaxy star Steven Gerrard and Chicago midfielder John Goossens were also in the running for this week's Player of the Week honors.
TEAM OF THE WEEK
New York City FC beats out FC Dallas for this week's team honors after shutting down the New York Red Bulls for the club's first win in the budding rivalry. FC Dallas was a close second after dismantling Orlando City, 4-0, to move into first place in the Western Conference. The LA Galaxy also turned in a strong showing in a 2-0 victory against the Vancouver Whitecaps.
ROOKIE OF THE WEEK
It was extremely tough choosing between Jack Harrison and Michael Salazar, so we will let them share this week's honors. Salazar scored a pair of goals to spark the Montreal Impact's two-goal comeback on the way to a 3-2 victory. An impressive turnaround considering Didier Drogba didn't play.
Harrison delivered a goal and assist to help lead NYCFC to a 2-0 win against the Red Bulls in his best match to date. Jordan Morris was also a worthy candidate this week, scoring Seattle's lone goal in a 1-1 tie with Toronto FC.
GOAL OF THE WEEK
Houston midfielder Cristian Maidana is the easy winner after his stoppage-time free kick winner to beat his former team, the Philadelphia Union:
———
What did you think of this week's selections? Which player impressed you the most this week? Which rookie do you think had the best week 17?
Share your thoughts below.