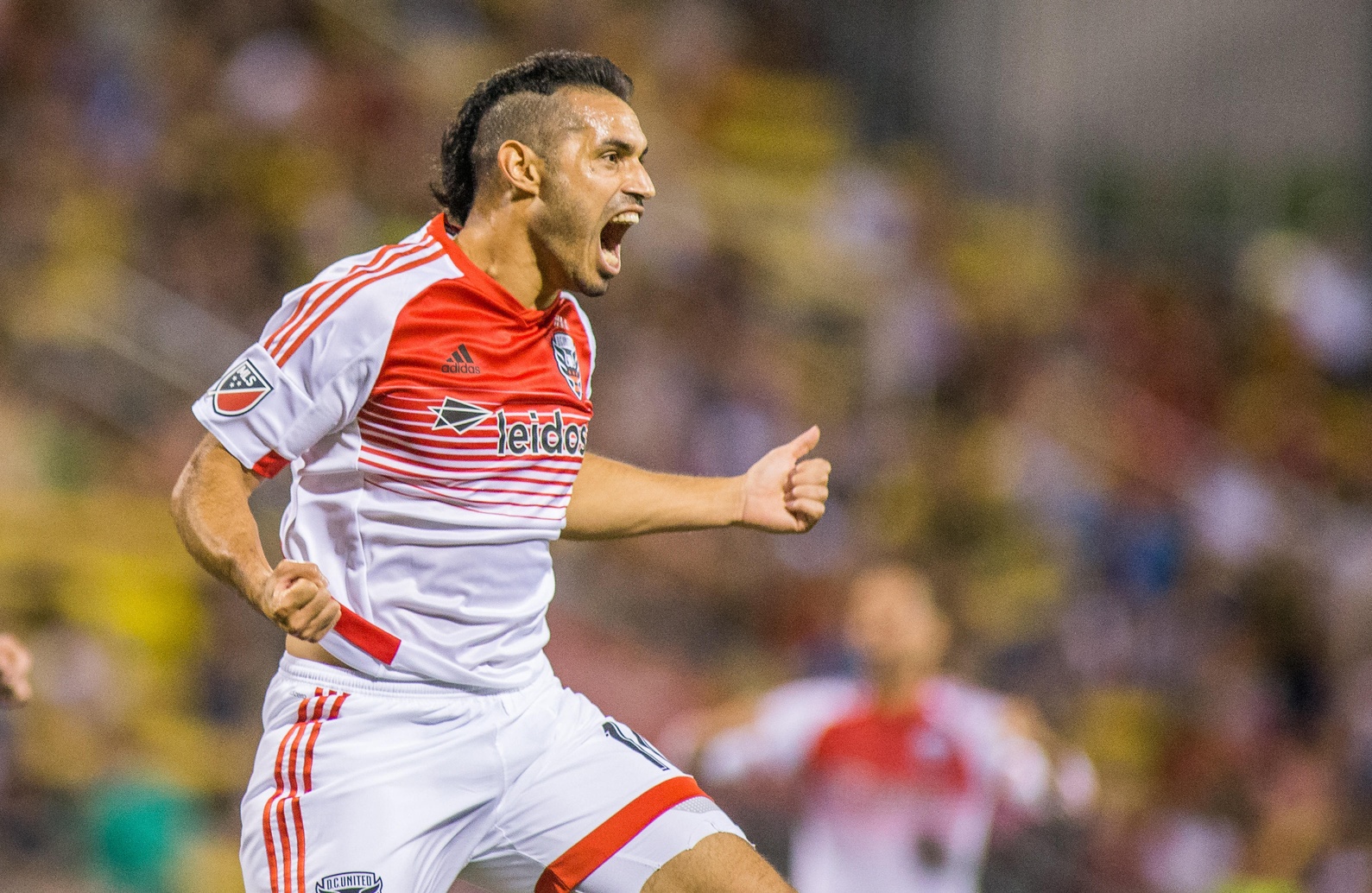 Fabian Espindola's stay with the Vancouver Whitecaps was a short one, but the Canadian club successfully earned a transfer fee for the veteran striker.
The Whitecaps announced on Tuesday that Espindola has been sold to Liga MX side Club Necaxa for an undisclosed transfer fee. The move comes less than one week after the club traded for Espindola via a deal that sent allocation money to D.C. United.
"We acquired Fabián last week as we felt he would be a good addition to our team," said Whitecaps head coach Carl Robinson. "After we finalized the trade, we were presented with an offer from Club Necaxa, which provides us with a significant amount of allocation money, and puts us in a better position than we were prior to this trade. We discussed the offer with Fabián and he agreed to the move. We will continue to look for another attacking player, as we are always looking to improve our club for the short, medium, and long term."
With D.C. United, Espindola scored four goals in 15 appearances throughout the 2016 season, with 10 of those appearances coming as starts. A 10-year MLS veteran, Espindola departs MLS with 64 career league goals in 212 appearances.
"I was preparing for my move to Vancouver – which I know is a great city – when we were presented with an offer to sign with Club Necaxa," Espíndola said. "This new deal gives my family security and stability as my previous contract was set to expire at the end of this season. I am thankful to Whitecaps FC and wish them all the best."
Necaxa has earned two draws from as many games to open the Liga MX campaign entering the club's next game on Saturday against Pachuca.
What do you think of the deal? How will Espindola fare in Mexico? What do you expect from the Whitecaps going forward?
Share your thoughts below.