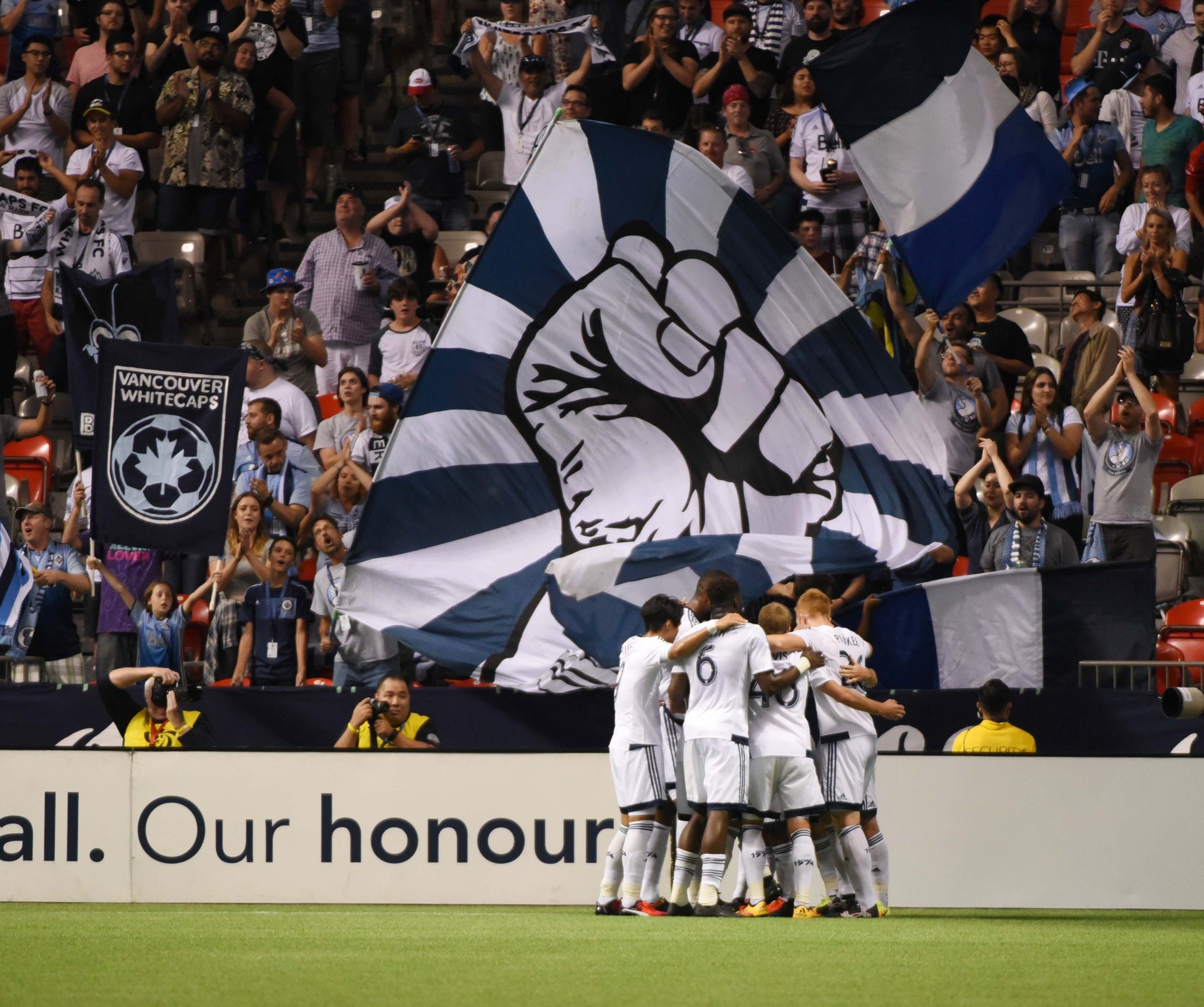 It was all Vancouver Whitecaps in last night's CONCACAF Champions League action.
In a rematch of MLS play from just a few days earlier, the Whitecaps resoundingly avenged their loss to Sporting Kansas City by bouncing back with a massive 3-0 victory in the CONCACAF tournament. The two sides switched venues and met again on Tuesday night in a key match in the group stages of the CCL. With each team fielding weakened line-ups, including a debut from new Whitecaps left back Brett Levis, the home squad emerged on top despite being statistically outplayed.
Sporting KC was able to outshoot the Whitecaps overall, but managed only half as many shots on target and double the amount of off-target attempts. They also dominated possession, ultimately finishing at a 66%-34% split, though it didn't do them any good as they fell behind early and couldn't recover.
The scoring was opened in only the eighth minute as Masato Kudo intercepted an errant pass deep in Sporting KC territory and flicked the ball to the right wing to Erik Hurtado. Hurtado floated a cross over to the left side of goal where midfielder Cristian Techera managed to beat Jon Kempin to the ball and redirect it into the back of the net.
It wouldn't get any easier for Sporting KC, as the Whitecaps would add a second goal just minutes later. In the 12th minute it was Erik Hurtado's turn to score, as he ran onto a brilliant ball over the top from Russell Teibert and chipped a charging Kempin in acrobatic fashion from just outside the box for the Whitecaps' second of the night.
The Whitecaps would take the 2-0 lead into the halftime break, but would add to it shortly after. In the 64th minute, Cristian Techera recorded the second goal of his brace to put the match away for good thanks to another long assist, this time from Matais Laba, which he slotted away low and to the left of Kempin.
The win puts the Whitecaps in firm control of group C after two matches with 6 points, leading both Sporting KC and Central FC of Trinidad & Tobago who both sit on a single point taken from one another. This places the Whitecaps in control of their destiny as they seek to advance to the knockout stages in just their second Champions League appearance.
Also in action on Tuesday night were Liga MX side Pachuca, who dominated Police United FC in a 3-0 victory, placing them firmly atop group E. The third match of the night was a 1-1 draw between Alianza FC and Antigua, leaving both trailing the New York Red Bulls through two matches in group F.