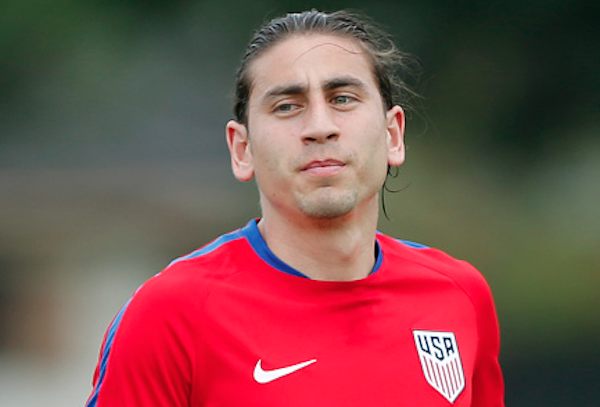 Alejandro Bedoya's long-discussed move to MLS is finally complete.
FC Nantes announced on Wednesday that Bedoya has left the French club in favor of a move to the Philadelphia Union. The move will see Bedoya feature in MLS for the first time after playing the first nine years of his career in Europe. The Union have yet to confirm the transfer.
According to ESPN, Bedoya joins the Union after commanding a $1 million transfer fee and will make $1 million per year with his new club. Meanwhile, the Chicago Fire, who held the top spot in the allocation order, reportedly received General Allocation Money, Targeted Allocation Money, a first round draft pick, discovery rights on a player and the Union's allocation spot in exchange for the rights to Bedyoa.
"Alejandro Bedoya has contributed greatly to getting FC Nantes into the elite," Nantes said in a statement. "He also won a place in the hearts of fans since his first implementation in Ajaccio and his famous cry of joy since starting on October 2013. FC Nantes thanks Alejandro Bedoya, and wishes him good luck for his future career that we will certainly follow. We Believe That You will win!"
Bedoya joined the French club in 2012 following a stint with Swedish club Helsingborgs IF. In total, Bedoya made 77 appearances for Nantes, scoring 10 goals throughout his stint. In addition to Nantes and Helsingborgs, Bedoya previously featured for Scottish powerhouse Rangers as well as Örebro SK.
What do you think of the move? How will Bedoya fare with the Union?
Share your thoughts below.