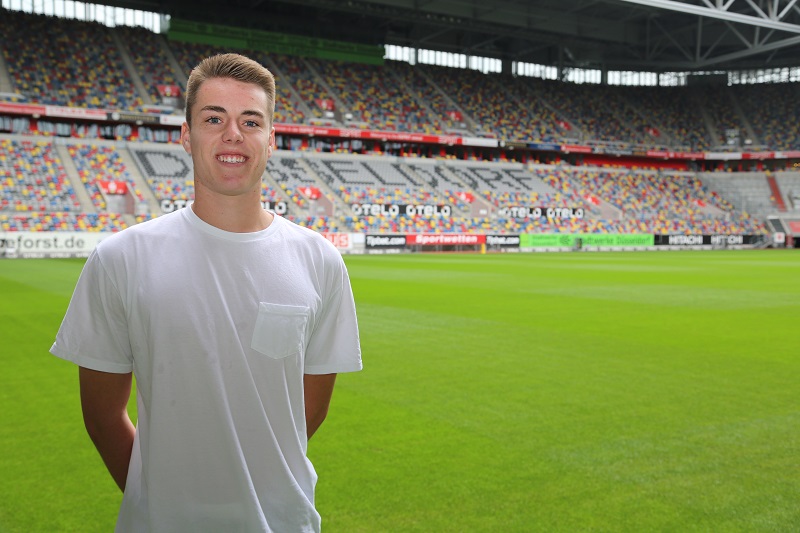 Another American is set to begin his professional career in Germany.
Fortuna Dusseldorf announced the signing of 19-year-old Justin Vom Steeg. The US Under-20 Men's National Team goalkeeper has been on trial for the past two weeks and joins the German side on contract until June 30th, 2017.
The Santa Barbara, California native was a freshman at UC Santa Barbara this past year where he started 20 matches, recording 64 saves and conceding only 25 goals. He has previously represented the United States at the U-14, U-15, U-17, and U-18 levels and was the 22nd nationally ranked player coming out of high school.
"I am very grateful for the opportunity to be playing here and train." said Vom Steeg, "For me it has always been a big dream to play in Europe and I look forward to the challenge here. I watched the home game against VfB Stuttgart in the stadium and I am glad to be part of a great club. "
Vom Steeg joins the 2. Bundesliga at a time when many American players are rising to prominence in the German system. In joining Fortuna Dusseldorf, Vom Steeg becomes teammates with fellow youth international Jerome Kiesewetter.
What do you think of the move? What do you expect from Vom Steeg?
Share your thoughts below.