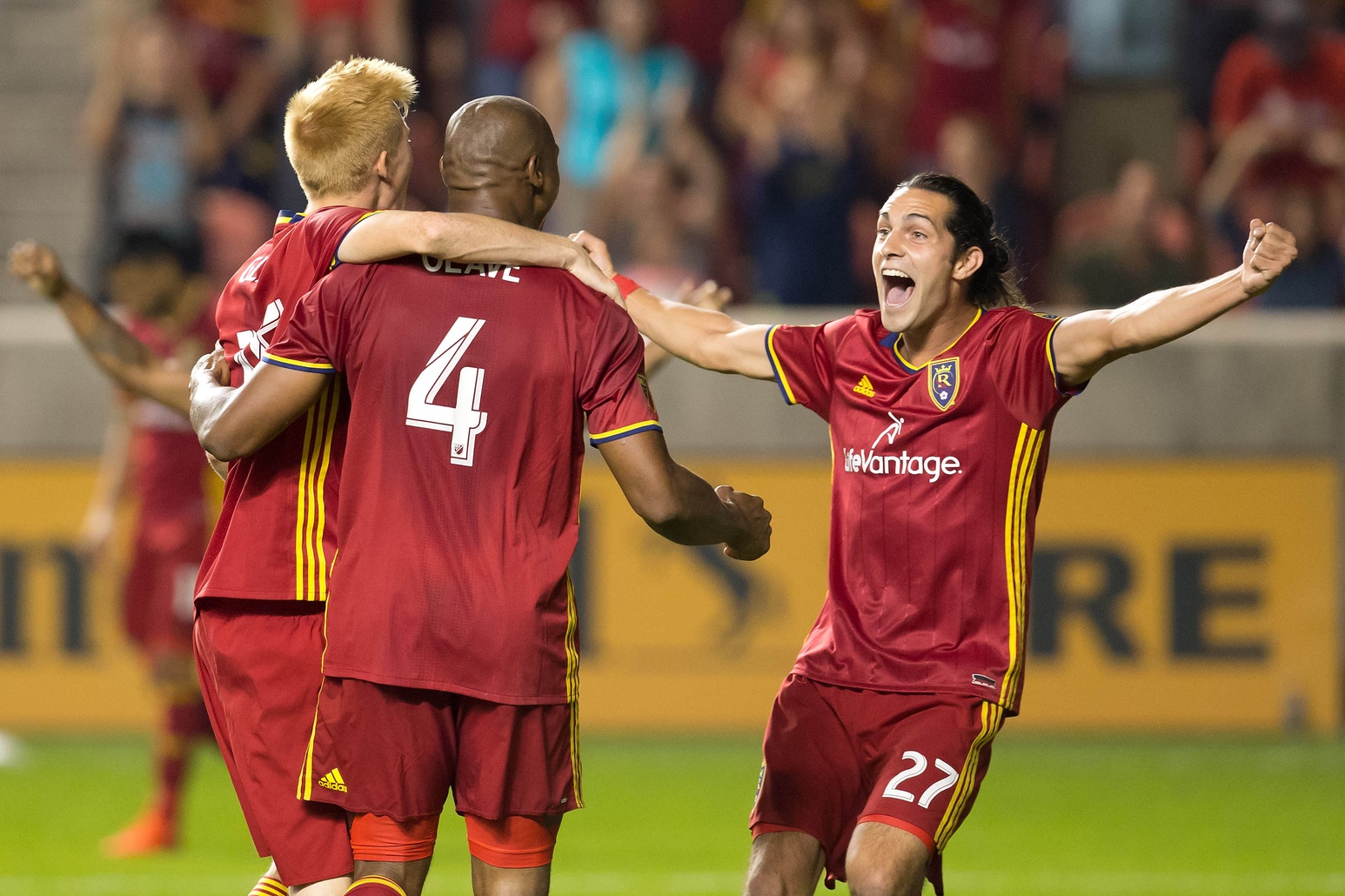 It took longer than expected for Real Salt Lake and FC Dallas to find a goal, but when the former did int he 78th minute, it proved to be just enough to leave Rio Tinto Stadium with three big points.
Jamison Olave served as the unlikely goalscorer on Saturday night as Real Salt Lake toppled the Western Conference-leading FC Dallas, 1-0.
Olave's finish was a volleyed one, as the defender fired home an attempted clearance late in the second half. A Javier Morales free kick was seemingly headed away by the FC Dallas defense, but the ball only went as far as Olave. The veteran smashed a rebounded shot into the back of the net, sealing his side's win on home field.
FC Dallas had their chances, with the best coming via Michael Barrios, who saw a chipped effort collide with the crossbar. Chris Seitz was called upon to make a pair of saves, as both sides fired 10 shots on the night.
RSL is back in action on Friday in a clash with another Western Conference contender, the Colorado Rapids. Meanwhile, FC Dallas midweek in CONCACAF Champions League play for a match with Real Esteli.
MAN OF THE MATCH
While keeping a clean sheet against a vicious FC Dallas attack, Jamison Olave also provided the goal in what was a very good win for RSL.
MOMENT OF THE MATCH
Goals decide games, and Olave's finish proved the lone moment needed to push RSL over the top.
MATCH TO FORGET 
Victor Ulloa seemed just a step off, completing just 9 of his 16 passes before being taken off in the 45th minute.