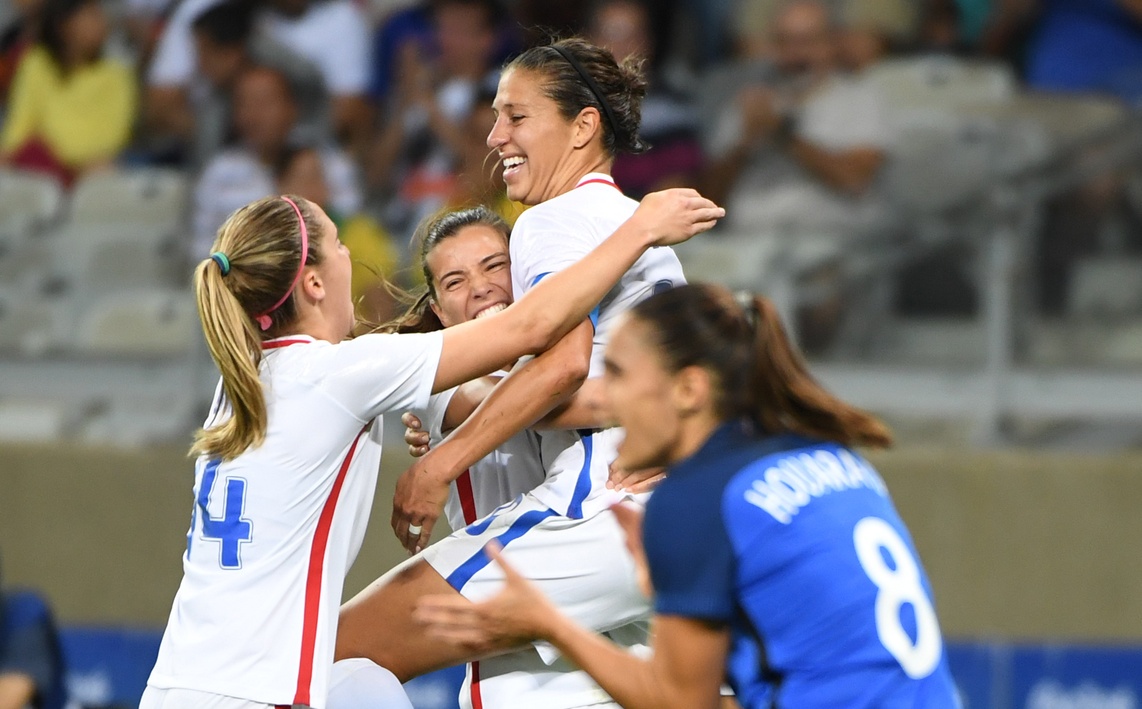 The U.S. Women's National Team needed a goal and, once again, it was Carli Lloyd that emerged to provide when her team needed her most.
Lloyd scored the lone goal of Saturday's clash with France, leading the USWNT in a 1-0 defeat of the European powerhouse. The win sees the USWNT move to six points through as many games ahead of a group stage-closing clash with Colombia.
After 63 scoreless minutes, the USWNT's biggest star stepped up. The sequence began with Tobin Heath, who broke free on the left-hand side before rifling a shot off the near post. The rebound fell right to Lloyd, who was left with a simple tap-in for what proved to be the decisive goal.
Throughout the first half and a majority of the second, France's midfield proved suffocating. Lloyd and co. were left with little room on the ball alongside, as the USWNT midfield dropped way back into their own half. France, meanwhile, created several chances against a USWNT backline playing without centerpiece Julie Johnston.
Just 16 minutes in, Wendie Renard headed a shot that crashed into the crossbar, while Louisa Necib tested goalkeeper Hope Solo with a driven shot several minutes later. In her 200th USWNT appearance, Solo's best stop came just moments before halftime, as the USWNT goalkeeper stifled Marie-Laure Delie witha  point-blank save in the 42nd minute.
Solo came up big again late, parrying away another Delie effort in the 78th minute. Just moments later, Solo was left all but helpless as Ali Krieger nearly headed home an own goal, but the USWNT was able to exhale as the ball struck the side-netting.
In the end, France would be unable to overcome the heroics of Solo, as the French outshot the USWNT, 14-5 on Saturday. However, the USWNT goalkeeper's heroics led the USWNT to a 2-0 record ahead of Tuesday's clash with Colombia. France, meanwhile, remains on three points ahead of a meeting with New Zealand.