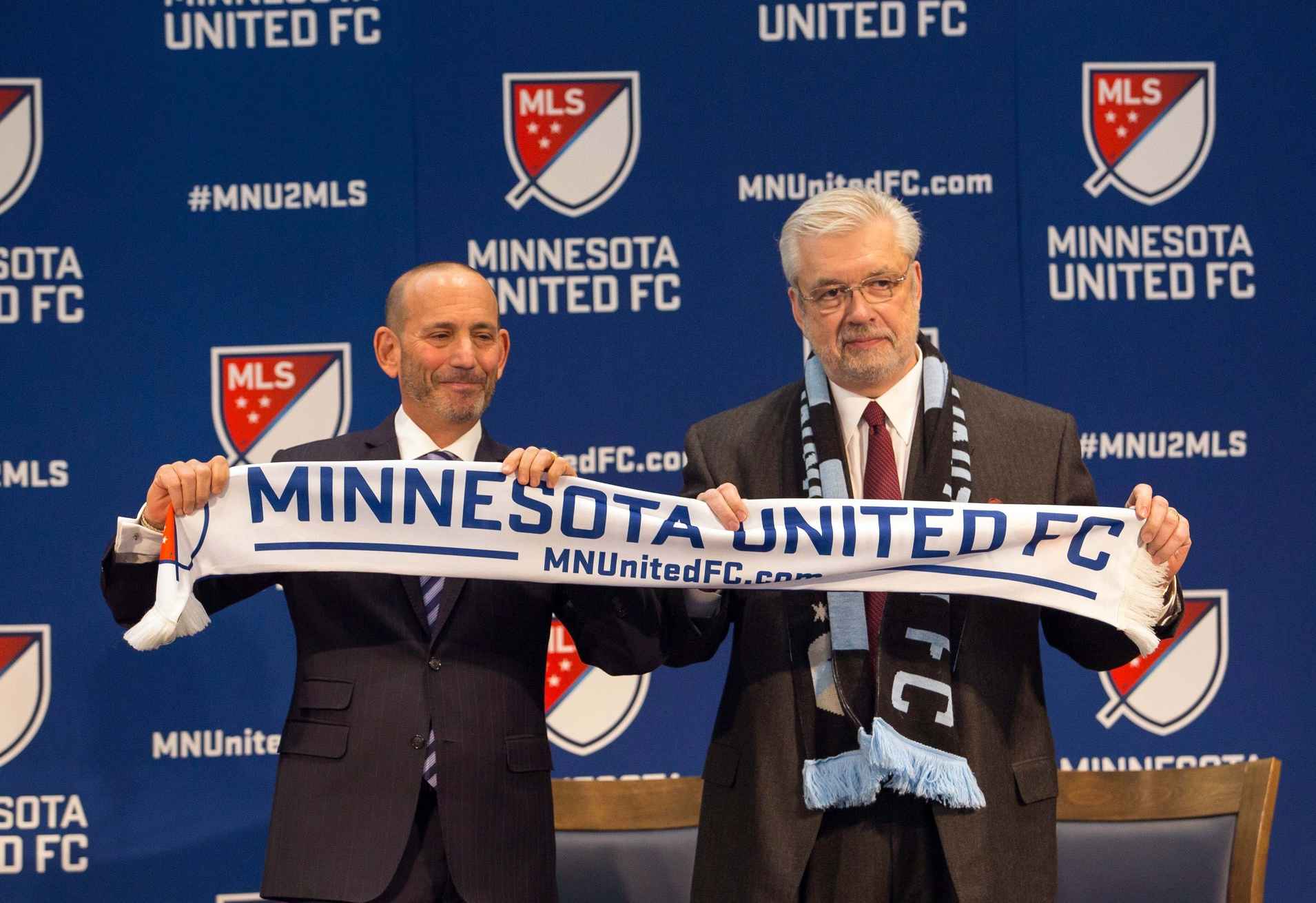 The news from an MLS announcement today provided relief for Minnesota soccer fans.
Not only will Minnesota United FC keep its name, as the league and club announced Friday evening, but the club is officially set to join MLS in the 2017 season. The three-part announcement included the confirmation that Minnesota United would join the league next season, that it would begin its season at TCF Bank Stadium and that it will not be changing its name.
Minnesota United was first slated to make its MLS debut in 2018 when the team team owner Bill McGuire revealed plans to build a soccer-specific stadium in downtown Minneapolis. The stadium is set to be built for 2018 but the Minnesota United will play at TCF Bank Stadium, the University of Minnesota's football stadium, in the meantime.
The soccer-specific stadium will seat 21,500. TCF Bank Stadium has a capacity of 52,000. The club's ownership group's plan for the stadium has been approved. The next step is for the group to receive property tax exemption.
A report that Minnesota United would have to change its name received a great deal of pushback from fans after it was reported expansion partner Atlanta United was expected to be the only team to use "United".
Minnesota United will join the Western Conference in 2017, while Atlanta United FC will join the Eastern Conference.