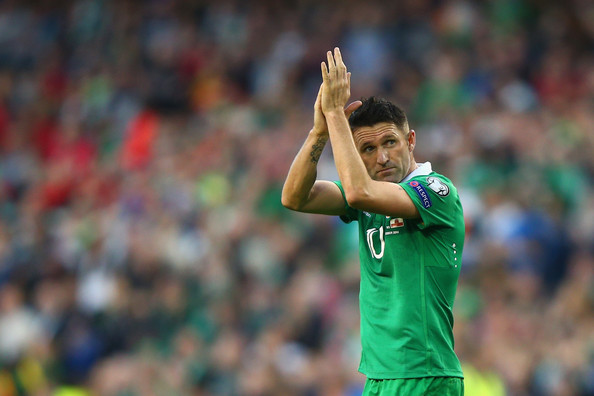 One of the LA Galaxy's stars is set for an international swansong, while the Seattle Sounders are nearing a major boost to the club's backline.
Robbie Keane will make his final appearance for the Irish national team next Wednesday in a friendly against Oman. The LA Galaxy forward has earned 145 caps  while scoring a record 67 goals for Ireland. (REPORT)
The Seattle Sounders have officially activated defender Roman Torres from the disabled list, making the defender eligible to return as soon as Wednesday's clash with the Houston Dynamo. (REPORT)
Alejandro Bedoya's youth club, Weston FC of Florida, is reportedly seeking a portion of his $1 million transfer fee for his move to the Philadelphia Union. (REPORT)
Columbus Crew manager Gregg Berhalter told reporters that Gaston Sauro was nearing a return and could possibly be available September 3rd\\ against the LA Galaxy. (REPORT)
The New England Revolution are having injury troubles as Jose Goncalves is now listed as questionable after leaving last weekend's match against the Columbus Crew with a right hamstring strain. (REPORT)
The New York Red Bulls have some positive injury news as manager Jesse Marsch stated that Dax McCarty and Damien Perrinelle could be available this weekend against the New England Revolution (REPORT)
Houston Dynamo Managing Partner Gabriel Brener had a message for fans during a tumultuous first season of ownership (REPORT)
–
How will the Sounders benefit from Torres' return? What about Sauro for the Crew?
Share your thoughts below.