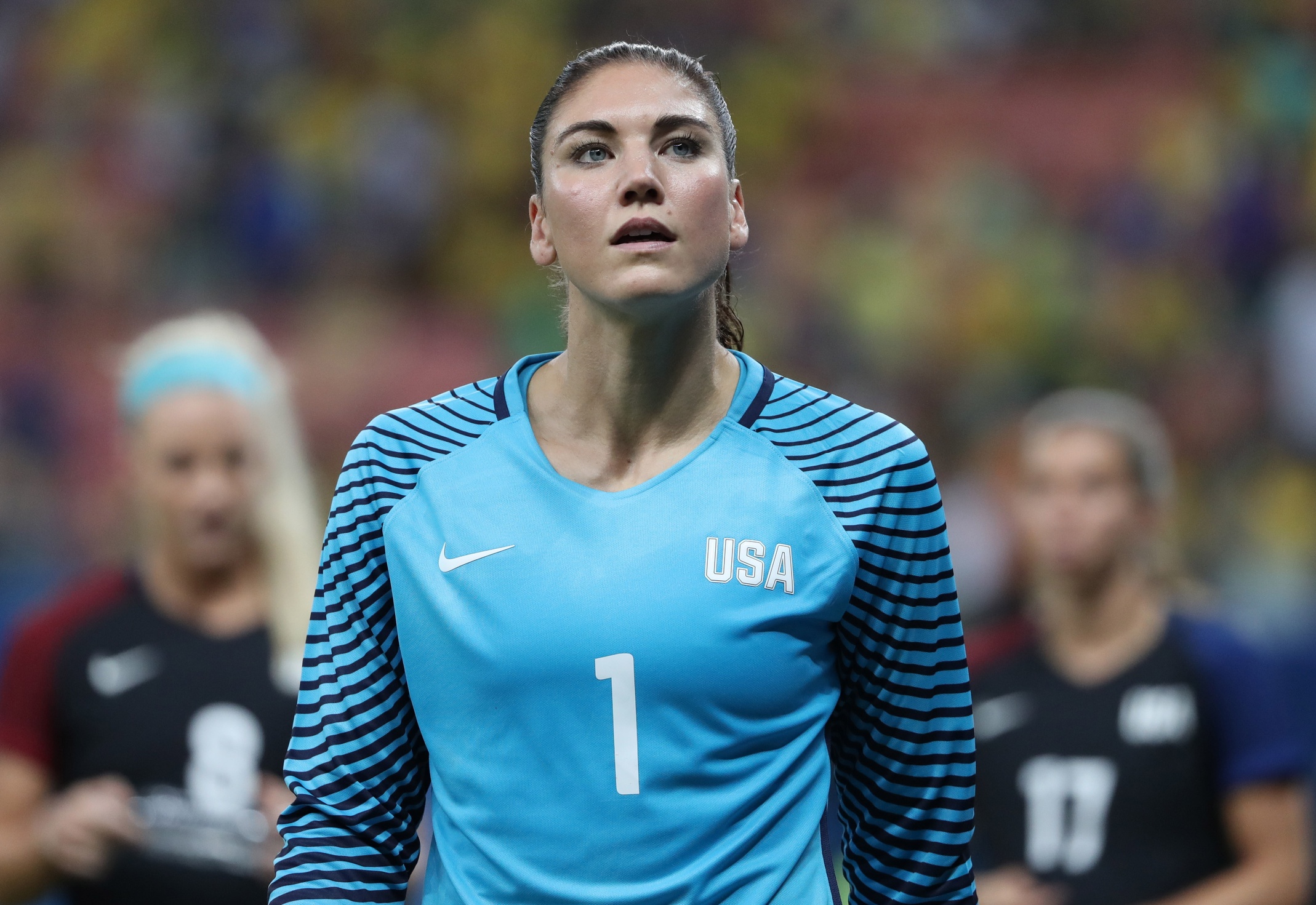 Add Megan Rapinoe to the list of people frustrated by Hope Solo's post-Sweden comments.
Following the U.S. Women's National Team's Olympic quarterfinal loss to Pia Sundhage's Sweden last week, Solo bashed the opposition, calling them "cowards" while stating her belief that the USWNT were the more deserving team on the day. The comments caused shockwaves almost immediately, with U.S. Soccer president Sunil Gulati releasing a statement that Solo's statement did not represent the views of the federation.
Like Gulati, Rapinoe, who is teammates with Solo with both the national team and on the club level, was"really disappointed" by the goalkeeper's comments, words that she does not believe represents what the USWNT program is supposed to be about.
https://www.youtube.com/watch?v=VAlMUuuFzDE
"That's not our team. That's not what this team has always been," Rapinoe told NBC Sports. "That's not what this team will be in the future. It's frustrating sometimes as an athlete, you're thrust into the spotlight, and I think this team has always done a really amazing job of understanding that we have this incredible platform, let's do something good with it. Let's inspire, let's be badass, let's be fierce, let's be competitive.
"But, we're gracious and we're humble and we play the game a certain way, whether we win or lose, and we've been on the winning side quite a bit and when we find ourselves on the other side, we need to handle that graciously and unfortunately, that wasn't the case."
The defeat sealed the worst Olympic performance in USWNT history while also ending the group's quest for a fourth-straight gold medal. Sweden, meanwhile, toppled Brazil in penalty kicks in the semifinal, setting up a date with Germany in Friday's gold medal game.
What do you think of Rapinoe's response? Agree with her take?
Share your thoughts below.