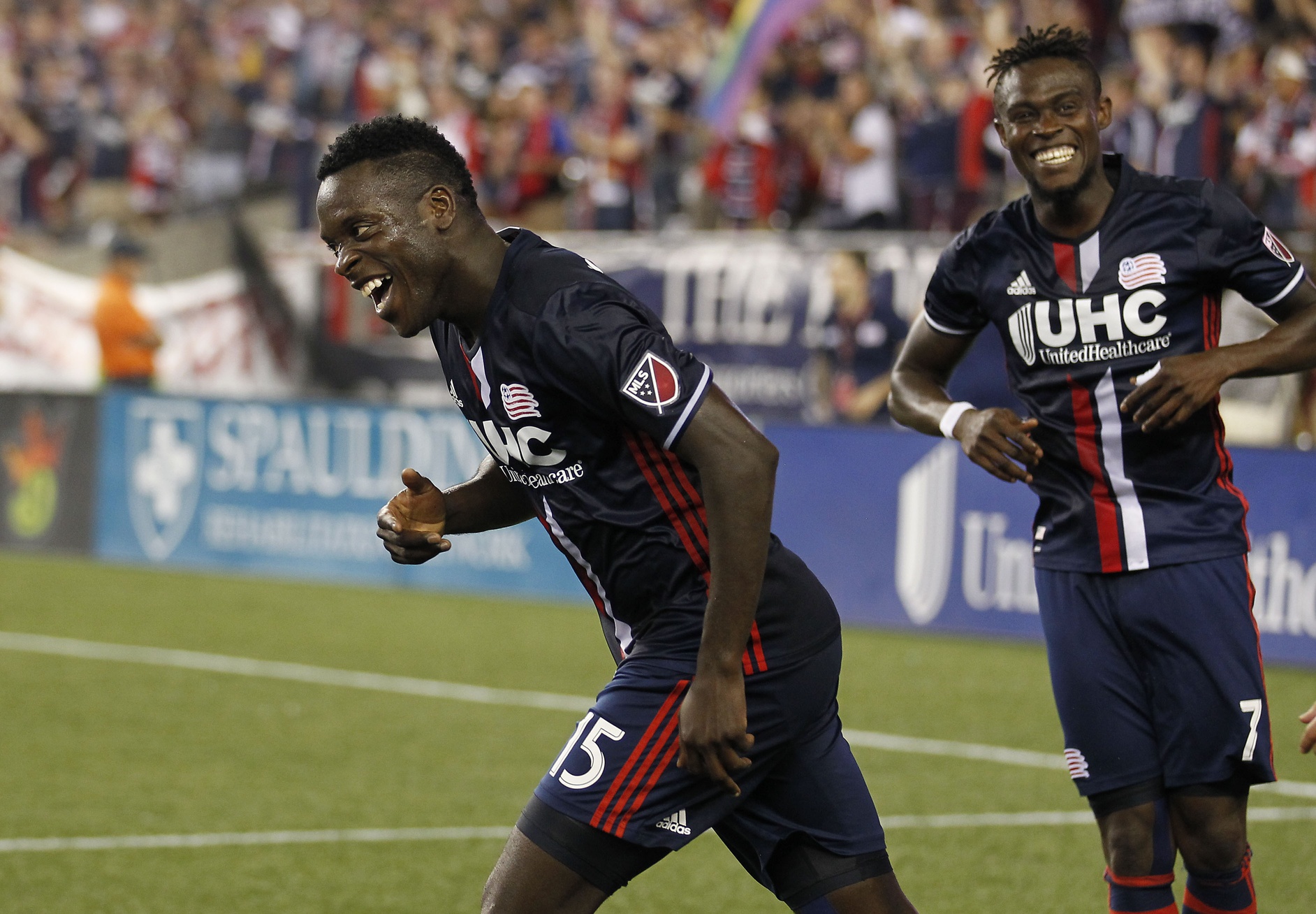 The New England Revolution are back in the U.S. Open Cup final for the first time since 2007. Jay Heaps was a player on that Revolution team, and now the current Revs head coach is hoping the 2016 side can replicate some of what he and his teammates did to reach both U.S. Open Cup and MLS Cup final that season.
After Tuesday night's 3-1 semifinal win over the Chicago Fire, Heaps harkened back to 2007 and the momentum the Revs built from their Open Cup run into the playoffs and, eventually, an appearance in the MLS Cup final.
"It would be great," Heaps said. "I think it's something that we want to do, but I'd love to do like we did in '07. We were sputtering a little bit in '07 and we made it to the Open Cup final and then we went on to the MLS Cup final and had a real chance to win that, up 1-0. So, I'd like to use this platform. This is very  similar. It gets us out of a little bit of a funk to get us back in and believing in each other the right way and working for each other the right way so that we can do a lot better than we have been the last couple weeks."
In 2007, the Revs went 2-1-1 between their Open Cup semifinal and the final. After beating Dallas, 3-2, for the Open Cup trophy, the Revs actually didn't close the 2007 MLS regular season too well. New England went 0-2-1 over the final three games but still finished second in the East and made a run to the 2007 MLS Cup, losing to the Houston Dynamo.
Tuesday's win – behind goals from Kei Kamara, Je-Vaughn Watson and Teal Bunbury – came while the Revs are on two-game losing streak in league play, conceding seven goals in those two losses, and losing five of their last eight MLS matches.
The Revs are currently on the inside of the Eastern conference playoff picture, but the margins are thin. The Revs are sitting in sixth place with 26 points, the same as seventh-place Orlando City, five back of fifth-place Philadelphia Union and seven points behind the New York Red Bulls and Montreal Impact, in third and fourth place, respectively.
"When you draw up the beginning of the year, you want to do well in the Open Cup," Heaps said. "You want to blend yourself to a point where you can get to a situation where you can play in a semi-final and a final. It does not take away from what we want to do in the league, for sure. I think the Open Cup is a great tournament, but you have to put it in perspective with the rest of the league.
"You can't just set out to win that tournament alone. You got to make sure that we still use this as a good platform for the rest of the year for us.  We had some much better moments tonight, in terms of our movement and our key stuff in the first half. I thought we were unfortunate not to be up more before they scored their goal. So, we got to use it as a good platform to move forward for the rest of the season."
The Revs returns to league play on Saturday against the new-look Union, with an immediate chance to build on their momentum, snap their league losing streak and gain ground on playoff positioning.
"I think we're going to—we have a couple more days now to prepare for Philly, but I think tonight we're going to enjoy that we're going to be making it to the final," Bunbury said. "But there's a lot of things we can take from this game. Obviously, winning is huge, playing at home, moving the ball around well. Defensively, we were in great shape, so there's a lot of good things and there's still some things that we need to work on, and moving forward, that's what we're going to focus on."
The USOC final is set for Sept. 21, when the Revs will visit either FC Dallas or the LA Galaxy, looking for their second Open Cup title.
"It's just—it's huge," Bunbury said. "We don't really care what other teams put emphasis on the Open Cup. For us, it's a chance to win a championship, a chance to win a trophy, and that's what guys play for. It's to win championships for our team, for our organization, for our fans. For us, it's huge."