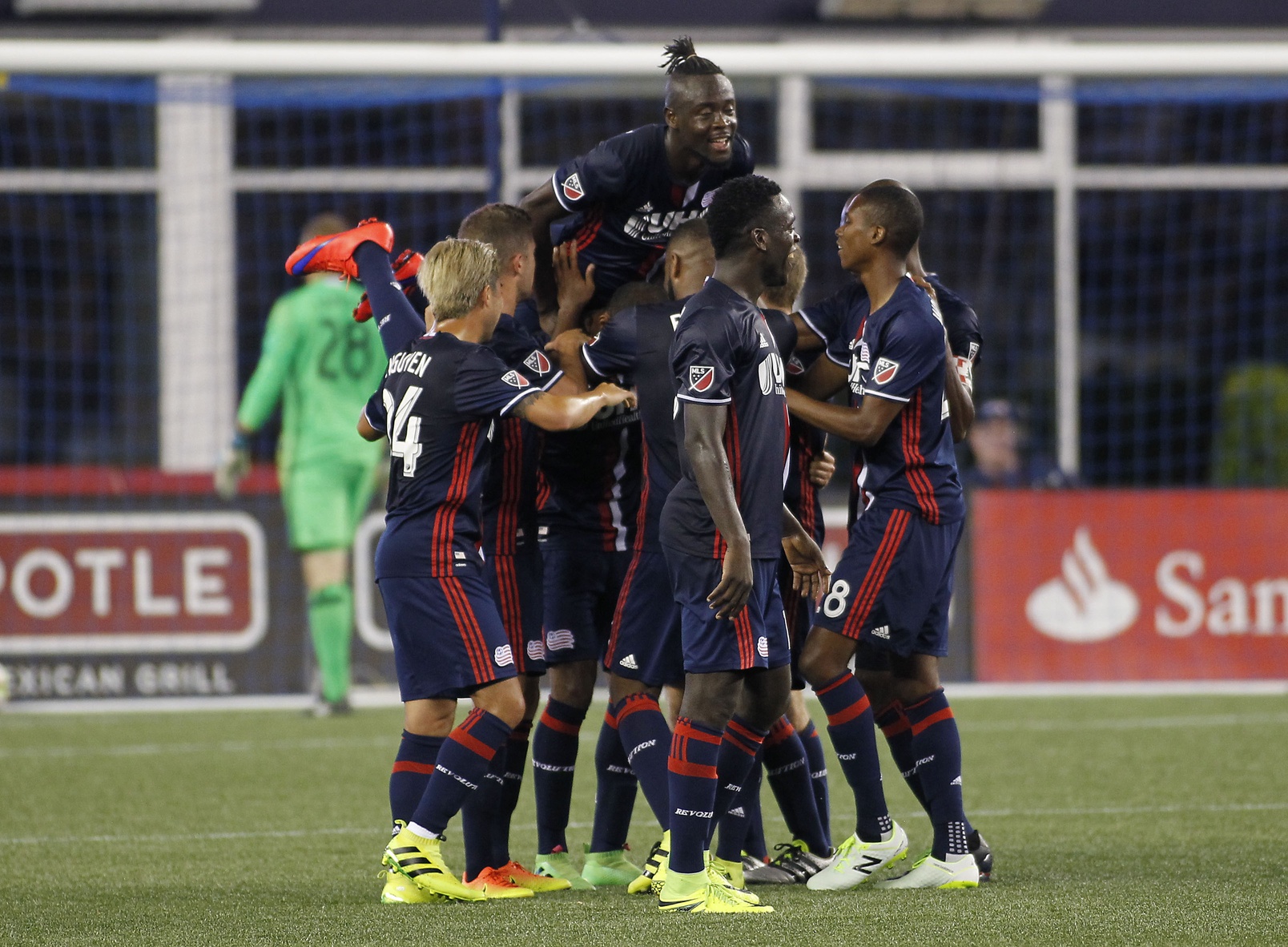 The Chicago Fire's fourth straight U.S. Open Cup semifinal appearance ended exactly the same as the three that preceded it: in defeat.
Goals from Kei Kamara, Je-Vaughn Watson and Teal Bunbury were more than enough to bury the Fire on Tuesday night, as the New England Revolution emerged from Gillette Stadium with a 3-1 semifinal win. The victory books a spot in the U.S. Open Cup final, which will see the Revs visit either FC Dallas or the LA Galaxy in September.
It took 16 minutes for the Revs to get going and, much like he has in recent weeks, it was Kamara that opened the scoring. However, in what has become a concerning trend in recent weeks, the Revs conceded a David Accam finish just before halftime to waste an early lead.
Unlike recent weeks, though, the Revs bounced back instead of collapsing. Just two minutes after Accam's goal, Watson pushed the Revs back in front with a close-range header to send the teams into the locker room at 2-1.
The Revs emerged from halftime pushing for a third, and it finally came in the 85th minute through Bunbury, who buried a Kei Kamara assist to all but put the game out of reach.
In the game's dying moments, frustrations boiled over, as Accam was sent off for instigating a confrontation with Kelyn Rowe. Still, it was far too late for the game to swing any more in favor of the hosts, who head to their first U.S. Open Cup final since claiming the trophy in 2007.
The Revs now await the winner of FC Dallas and the LA Galaxy, who collide on Wednesday at the StubHub Center.
MAN OF THE MATCH
Kei Kamara provided a penalty kick goal before teeing up Teal Bunbury on the game-winner. The forward was a presence all night, firing six of the Revs' 16 shots while serving as the team's primary attacking outlet.
MOMENT OF THE MATCH
Just moments after seeing David Accam level the scoreline on his mistake, Je-Vaughn Watson remedied the situation, firing a goal of his own to steal back momentum.
MATCH TO FORGET
David Accam played better than any of his teammates, but the Fire star lost his cool at the end. The game was well out of reach, but Accam is likely to see some sort of punishment for the late-game incident going forward.