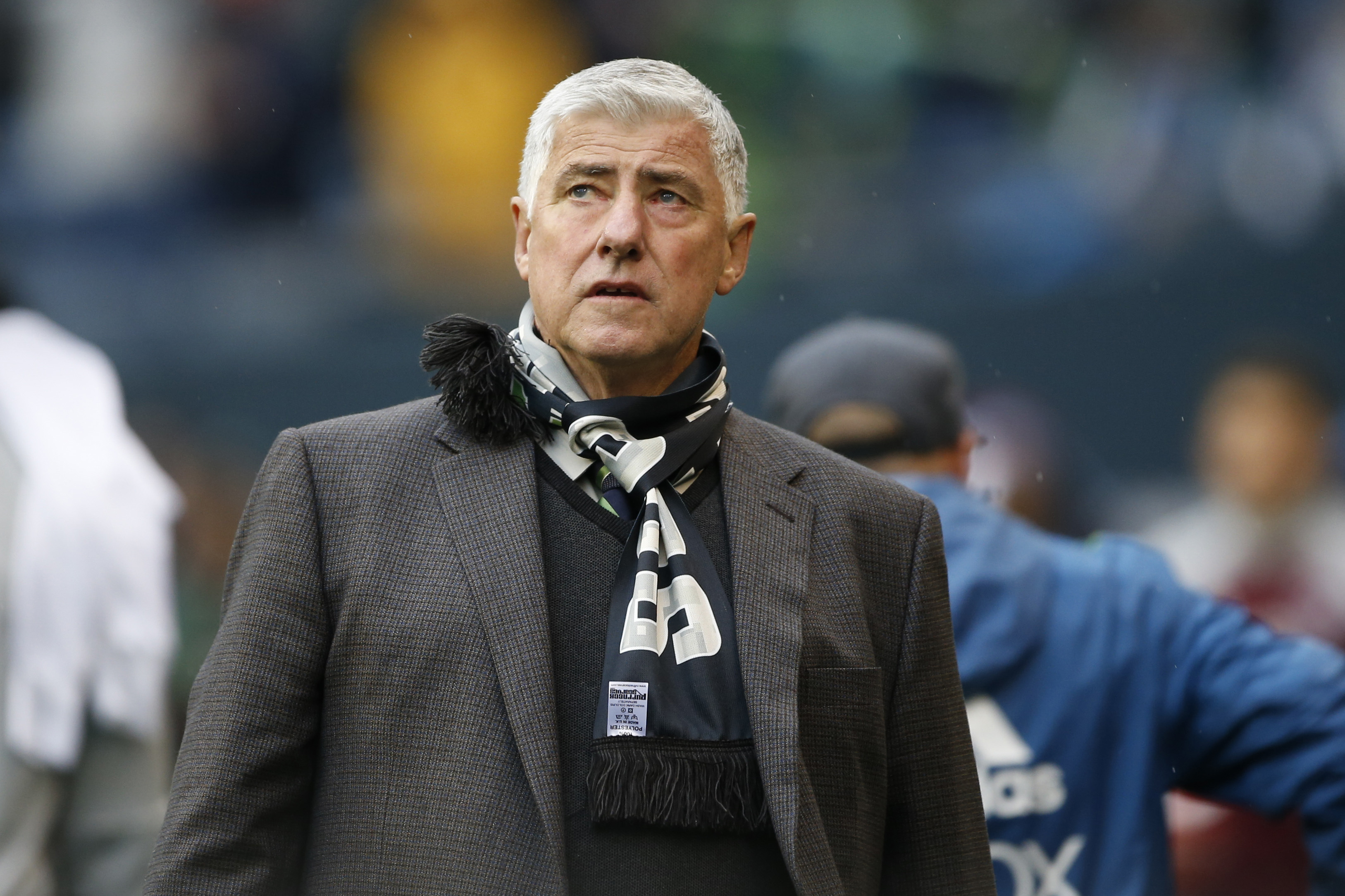 Several weeks after seeing his tenure with the Seattle Sounders come to an end, Sigi Schmid has addressed his departure from the club.
The long-time Sounders manager talked to ESPN about his relationship with players for the first time since his release from the club last month, particularly relating to star striker Clint Dempsey.
"I think it was just a case that Clint is competitive and I'm competitive and we both want to win," Schmid told ESPN."We were each trying to do what we could do to make that happen. Sometimes it was productive and sometimes it wasn't as productive as it needed to be."
Dempsey struggled to produce in the Sounders tumultuous first half, scoring a goal roughly every 367 minutes. He recorded only 3 total goals to go along with 1 assist through the Sounders first 20 matches with Schmid in charge. During this time the team had a paltry record of 6-12-2, a far cry from their usual performance under Schmid which has seen them make the playoffs each of the past seven years, winning one Supporters' Shield and four U.S. Open Cups in the process.
Aside from his struggles to connect with Dempsey, Schmid believed the situation was not as dire as those following the club believed.
"I don't think I lost the locker room," Schmid said, "but that's probably better for somebody else to say.
"You always have a few individuals that maybe don't respond as well as some other individuals do. That's common in any locker room."
While Schmid may have enjoyed a better locker room relationship than was widely believed, the lack of results could not be argued away, as Schmid found himself on the way out after a tough loss to the LA Galaxy in U.S. Open Cup play and a final 3-0 defeat vs. Sporting Kansas City in MLS.
Since his departure the team has flourished, recording a draw against the Galaxy immediately following his departure followed by three straight wins over Orlando City, Real Salt Lake, and the Portland Timbers. Helping lift the Sounders has been the play of Nicolas Lodeiro, who has registered a goal and four assists in four games with the club.
Dempsey has found his form since Schmid's departure as well, scoring five goals and recording an assist in four matches under new manager Brian Schmetzer, easily eclipsing his totals through the previous 20 matches.
Is Dempsey's return to form because of Schmid's departure? Or is it because of the arrival of Lodeiro?
Share your thoughts below.