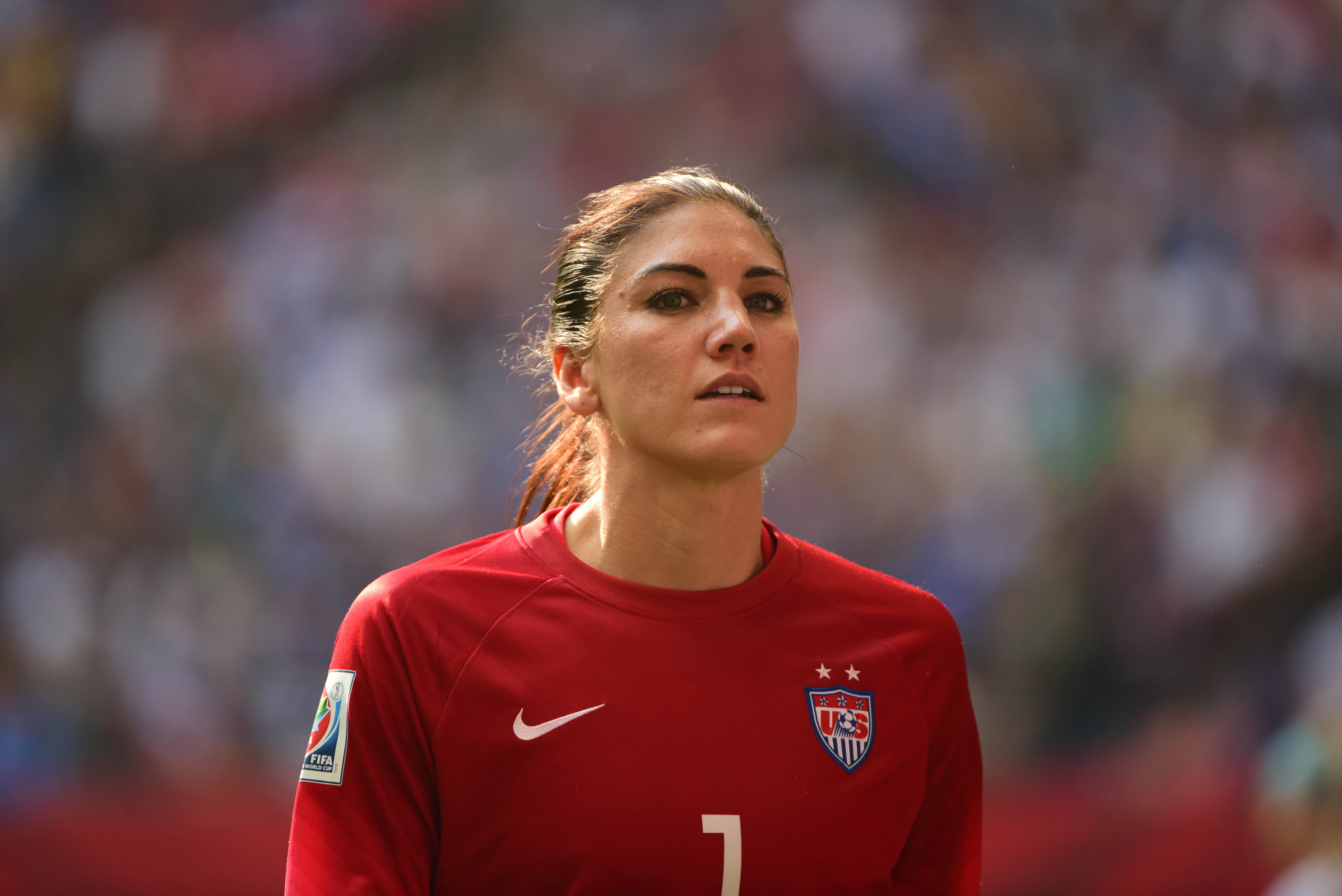 To say Hope Solo was upset following the U.S. Women's National Team's 4-3 loss in a penalty shootout to Sweden in the Olympic quarterfinals would be an understatement.
The U.S. goalkeeper sounded off when asked about her thoughts on the game, saying that the defending gold medalists "played a bunch of cowards,":
Full Hope Solo quote on Sweden after US was eliminated from the Olympics today. pic.twitter.com/UZVCAeur6m

— Grant Wahl (@GrantWahl) August 12, 2016
Solo also criticized Sweden's game plan, claiming that "they didn't want to play great soccer" or open up the play and that the U.S. utilized a similar system under Pia Sundhage, who now coaches the Swedes. However, the tactician did not seem irked by the shot-stopper's comments.
Solo then backtracked slightly after her initial post-game remarks.
"I've won and lost a lot of games in my career," Solo told Sports Illustrated. "And not all wins have been pretty. Sometimes it's just finding a way to win that matters the most and tonight Sweden found a way to beat us."
Solo's comments didn't seem to bother Sundhage, who had a stinging reply to Solo's remarks:
Pia Sundhage's response to Hope Solo's cowards comment: I don't give a crap. I'm going to Rio, she's going home. (via @sportbladet). #USASWE

— Linda Eriksson (@Wosozone_Linda) August 12, 2016
Someone who did take issue with Solo's comments was former U.S. Women's World Cup winner Julie Foudy, who called the comments "ridiculous and classless".
USWNT legend Julie Foudy says Hope Solo's comments were "ridiculous and classless."

WATCH: https://t.co/RqdR5bkBsd pic.twitter.com/FlvwTd0QNm

— ESPN FC (@ESPNFC) August 12, 2016
This is the first time the USWNT has both failed to reach the semifinals of a major tournament and has failed to medal at the Olympics.
What do you think of Solo's comments? Think they're inexcusable? Just the frustration of an emotional athlete? Agree with her comments?
Share your thoughts below.