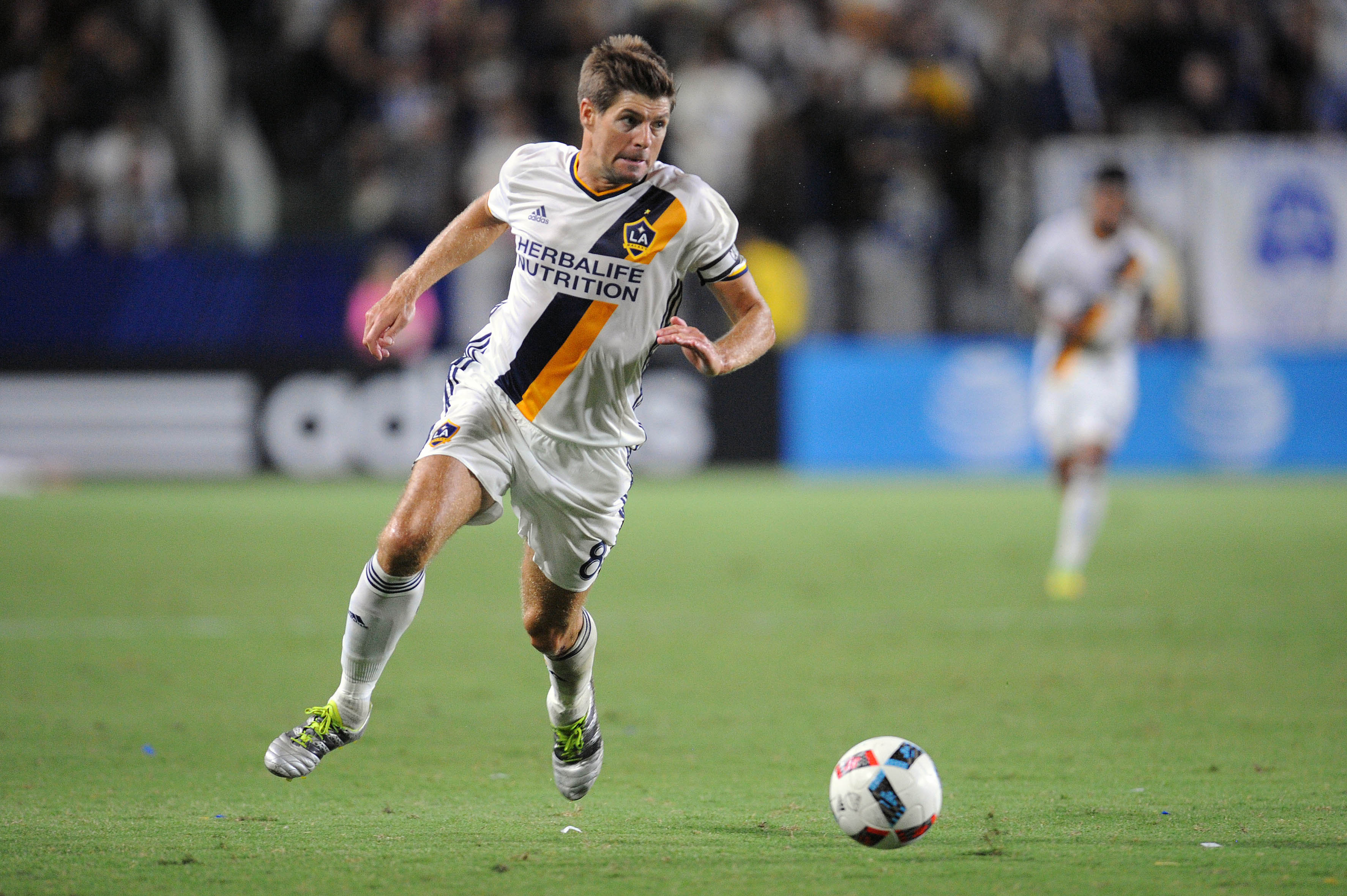 The Los Angeles Galaxy simply can't catch a break this week, Gyasi Zardes' foot notwithstanding.
Head coach Bruce Arena confirmed on Tuesday that the Galaxy's DP midfielder would miss a few weeks after suffering a hamstring strain during last week's scoreless draw against the Vancouver Whitecaps.
The injury compounds recent losses suffered by the team, as Gyasi Zardes was recently ruled out for the remainder of the season with a broken foot and Nigel de Jong is reportedly nearing a move to Galatasaray.
"Sh** happens. That's all part of it." the frustrated manager stated, "It's been an awkward year with all of this stuff. We haven't been able to wrestle to a point where we've got the whole team on the field."
The Galaxy find their depth tested at a time when they are in the thick of the Western Conference playoff race, currently standing 8 points above the playoff line and 8 points below leaders FC Dallas.
Gerrard has been a strong performer for the Galaxy, scoring three goals and notching 11 assists in 19 appearances this season. Still, Arena remains confident in his team's ability to handle the recent losses.
"That's why we build a roster. We build a roster to deal with adversity and injuries. That's what we're doing."
–
How will the Galaxy fare without Gerrard? Who will step up during the injury crisis?
Share your thoughts below.